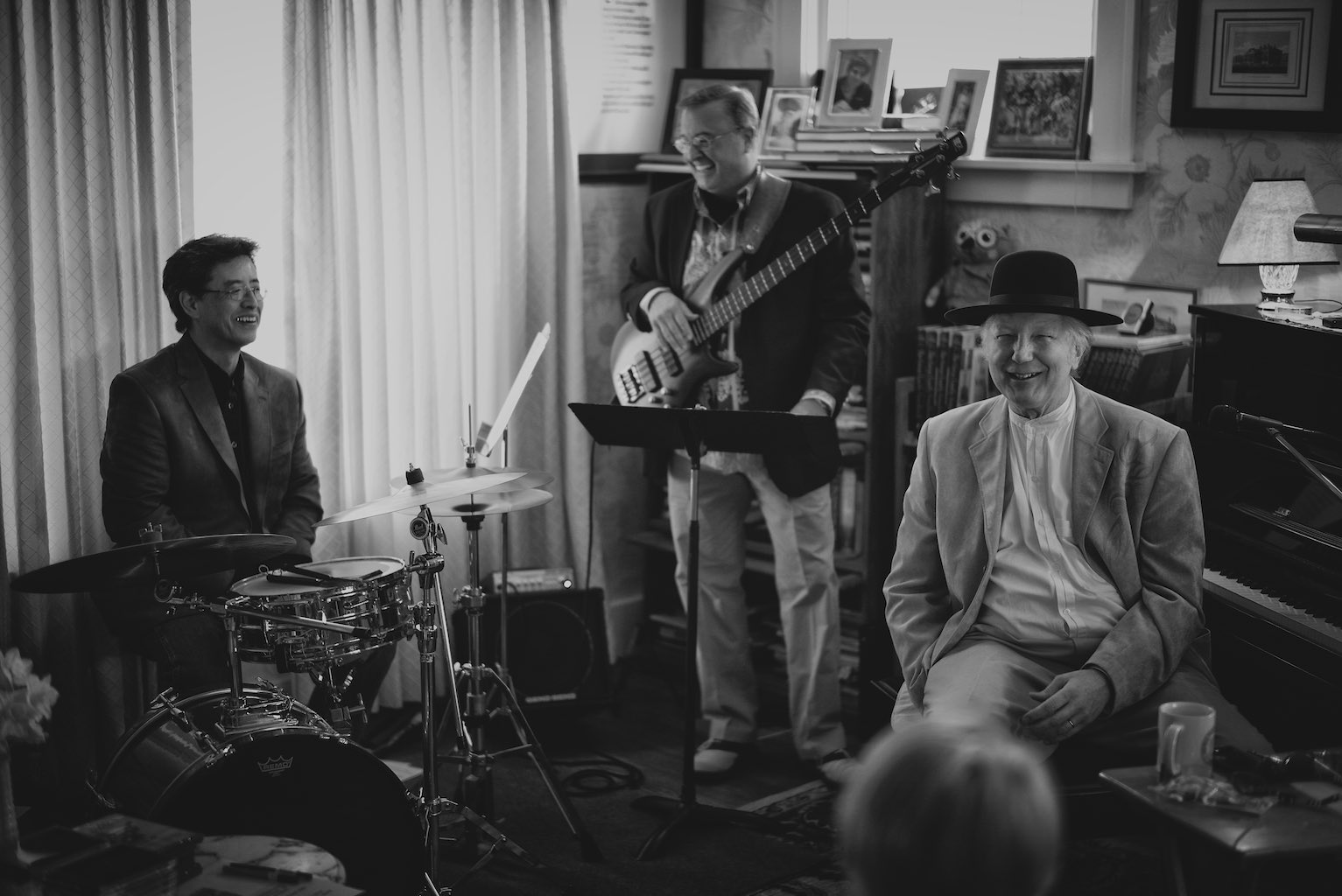 Masahiro Iwasaki, drums; Dave Richter, bass; Nenad Bach, piano. Photo by Zoran Orlic

Newsletter No. 37 May 9, 2015
Film fest: Nenad Bach, Dubuque 2.0
One of the surprise darlings of last year's Julien Dubuque International Film Festival was a quiet, humble composer by the name of Nenad Bach.
The Croatian-American came to town for the first time in 2014 to promote the documentary that filmmaker Vic Zimet made about him -- "Everything is Forever." An activist and a peace advocate, Bach found a community that was willing to embrace him.
"I feel Dubuque," he said while visiting the filmmaker lounge at the Hotel Julien Dubuque. "This is Dubuque 2.0 for me. Everything I thought with my first experiences was proved this time as well. It's a great city, creative people, the town is flourishing, and I am privileged to be here."
Bach is a special guest of this year's festival, and he performed alongside Dubuquer Caroline Curtis and Texas pop-rock band TR3N at Thursday's opening night ceremony. The song they brought to life on stage was "I Feel Dubuque," an original composition by Bach.
"I wrote it because I felt strongly about Dubuque," he said. "I'm talking about Dubuque for long time with all of my friends, wherever I go. People ask me sometimes, 'Why do you like so much Dubuque and all of this?' And I said, '65,000 people, symphonic orchestra, imagine that. I went to the artistic community … and food co-op. All of these things are impressive. (Dubuque) is in a high tide (that) brings all the boats up, not just the yachts."
The community has welcomed back the musician, who cuts an instantly recognizable figure with his black, wide-brimmed hat, black jacket and accent.
"Response was very good from people," Bach said of his opening-night performance. "One of the people called me a peddler of joy. I like that. That can be my title for an album or something else."
Source: http://www.thonline.com/news/tri-state/article_713c90ac-eab2-11e4-b4e1-57ab5ea49ef6.html
Nenad was backed by a great band

TR3N

from McAllen, TX.
While in Dubuque, Nenad performed an invitation only show. "Digital Dubuque" shared this clip of Nenad performing "If I Had Another Life". Nenad's son Ivo joined him on piano. https://vimeo.com/126943089
Nenad will be performing with the Dubuque Symphony Orchestra on June 28, 2015 at the Dubuque Arboretum and Botanical Gardens! Updates to follow!
On May 15th, Nenad will be featured on Hudson Valley Artist Spotlight Radio program. The show airs on Friday nights at 10:30 p.m. in New York on WHUD 100.7 FM. You can also listen to the interview here: http://www.whud.com/artist_spotlight/index.php
The Nenad Bach Band is:
Nenad Bach: lead vocal, piano, acoustic guitar
Joe DeSanctis: keyboards, backing vocal, melodica
Richard Lindsey: bass, backing vocal
Michael O'Keefe: drums, backing vocal
Al Orlo: guitar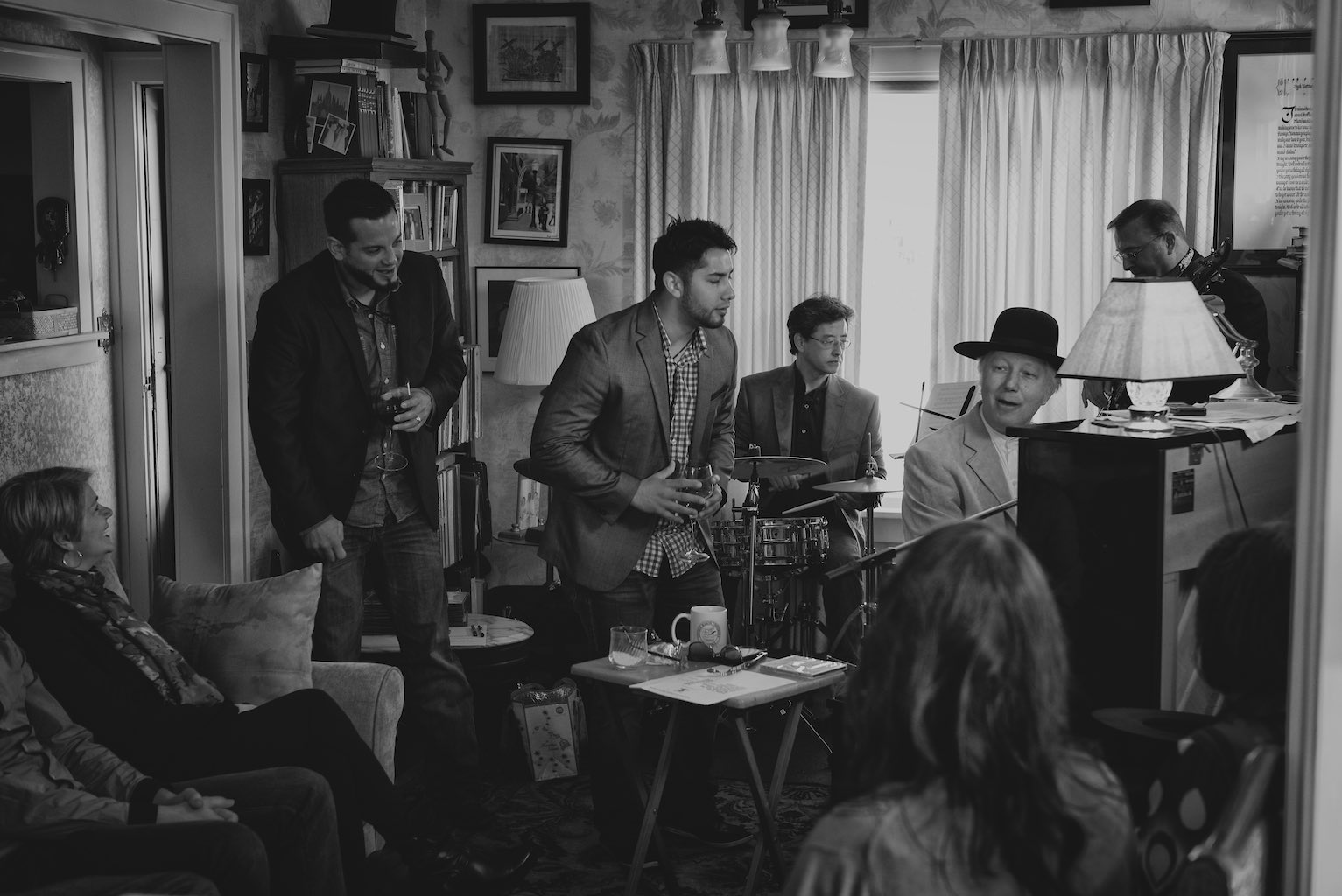 (L-R) Josh Moroles and Greg Garza of TR3N join Nenad for "I feel Dubuque"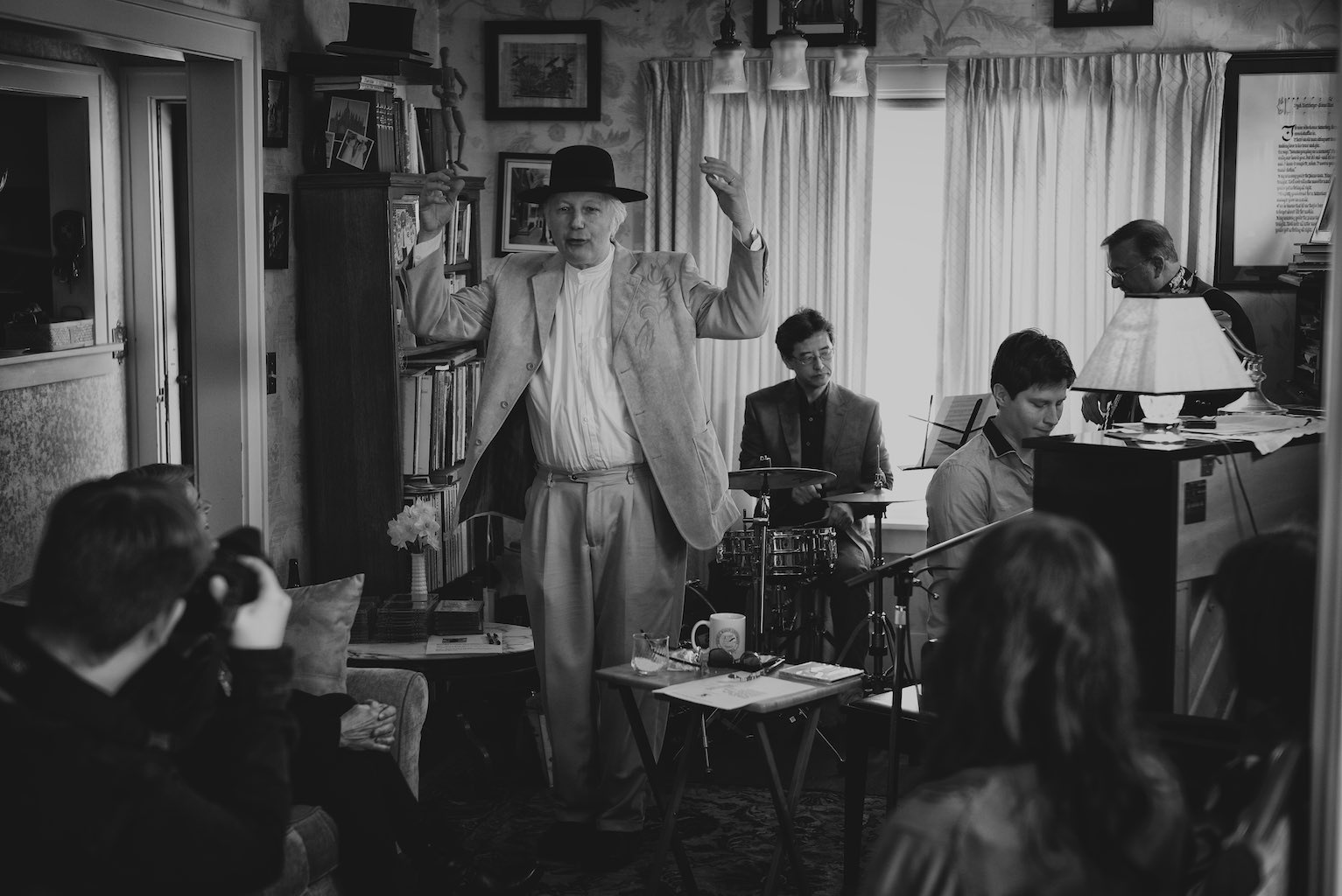 Thank you all for all of your support we are going even higher!