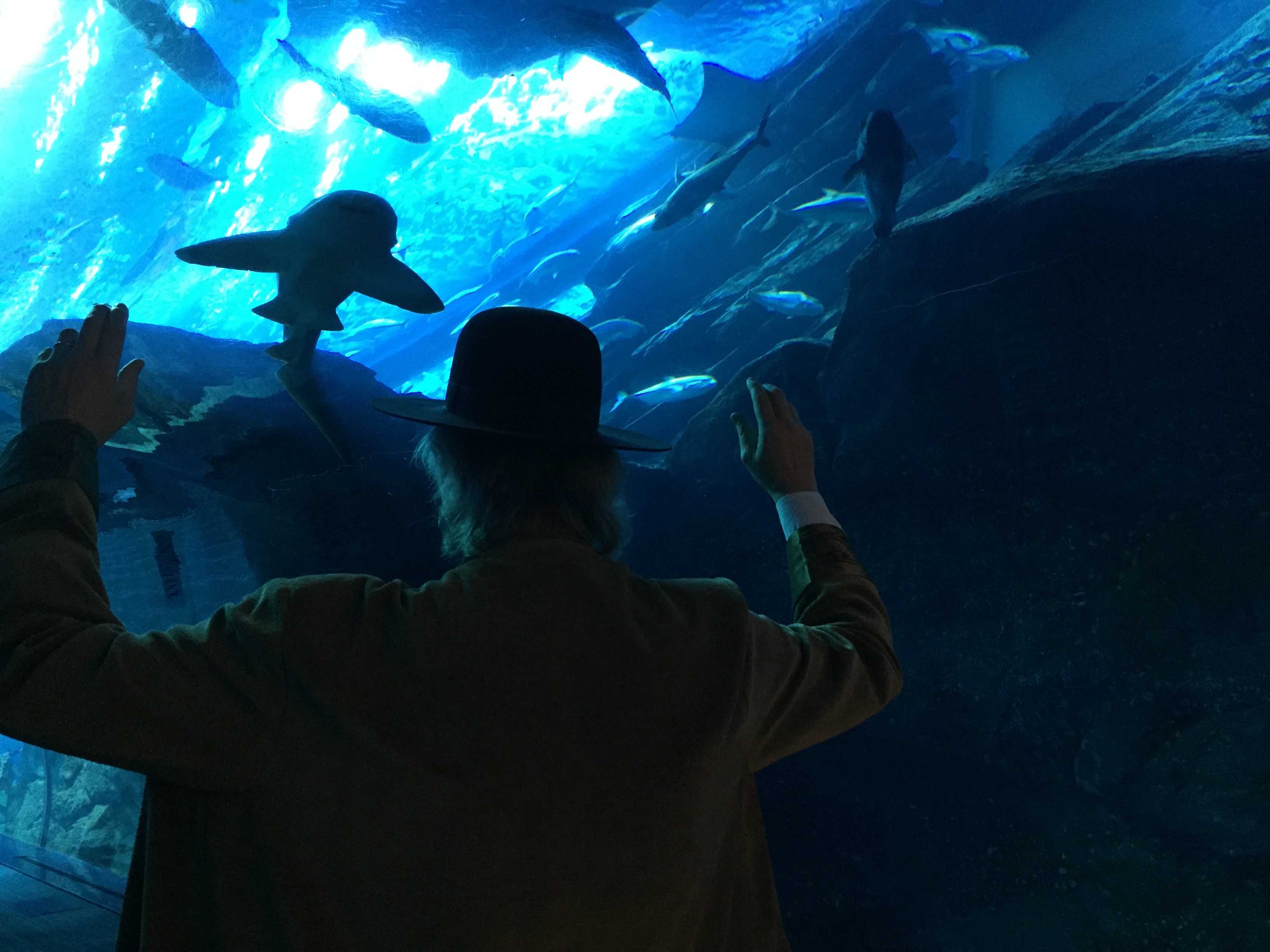 Nenad at the Dubai Aquarium & Underwater Zoo
Newsletter No. 34 December 16, 2014
Peace activist Nenad Bach is profiled in "Everything Is Forever."
By Susan Dunne
Nenad Bach is a rock star in his native Croatia, and is well-known in the United States both for his music and his peace activism, which stems from the 1990s Croatian war.
A documentary about Bach, who has collaborated with Luciano Pavarotti, Bono, The Edge, Brian Eno, Rick Danko and other top-name acts, will be shown this week as part of the series of film screenings presented by Connecticut Film Festival.
"Everything is Forever" will be shown at Bethel Cinema, 269 Greenwood Ave., on Wednesday, Dec. 17, at 7 p.m. The film's director, Victor Zimet, and producer, Stephanie Silber, will be present, as will Nenad.
Source: http://www.courant.com/entertainment/movies/hc-alt-forever-1211-20141211-story.html
For ticket information: http://www.bethelcinema.com/ticketinfo.html
Nenad will be in Toronto to talk about "Everything Is Forever" and to attend the SOLE Mastermind Summit, which is a yearly meeting of TED speakers and best selling authors from around the world. The Summit is being held on December 18-20, 2014. For more information on Nenad's Toronto trip click here. 
Nenad was recently in the United Arab Emirates. A full recap of that trip will be in the next newsletter.
Merry Christmas, Happy Hanukkah, Happy Holidays and a New 2015! -Nenad
Don't forget that World Peace Day is on December 31st. If we all make an effort we will have world peace in one hour!
The Nenad Bach Band is:
Nenad Bach: lead vocal, piano, acoustic guitar
Joe DeSanctis: keyboards, backing vocal, melodica
Richard Lindsey: bass, backing vocal
Michael O'Keefe: drums, backing vocal
Al Orlo: guitar
Thank you all for all of your support we WILL go higher in 2015!