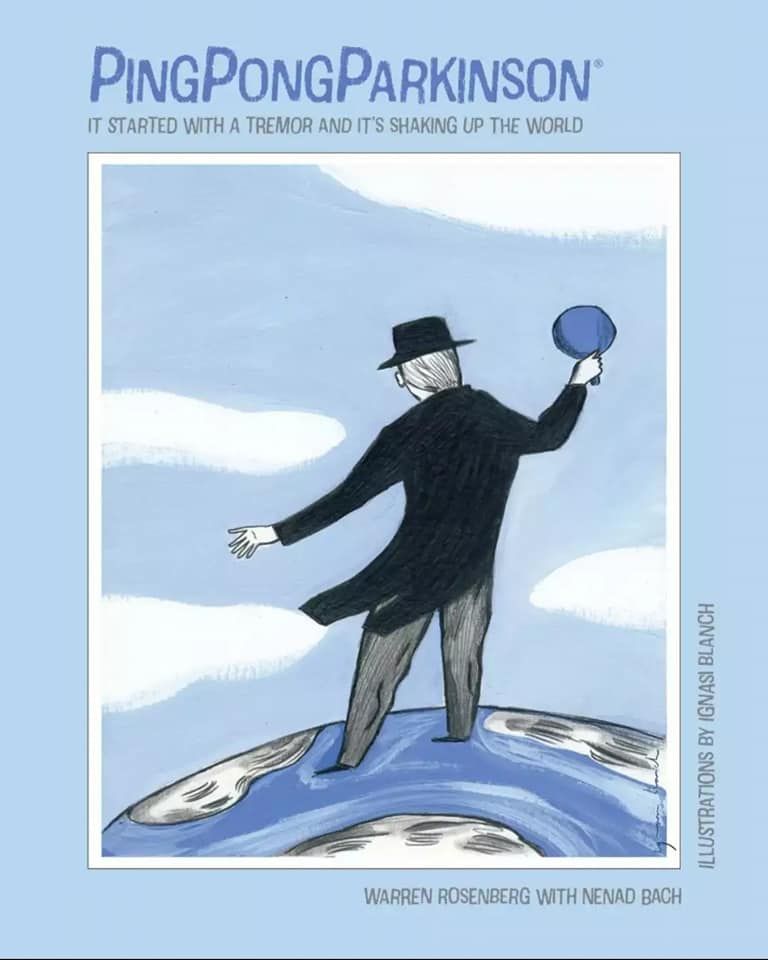 PingPongParkinson: It Started With A Tremor And It's Shaking Up The World. Available at Barnes & Noble.
August 27, 2021
Watch artist Nenad Bach and King Street Big Band perform Live in Lancaster for World Peace in One Hour!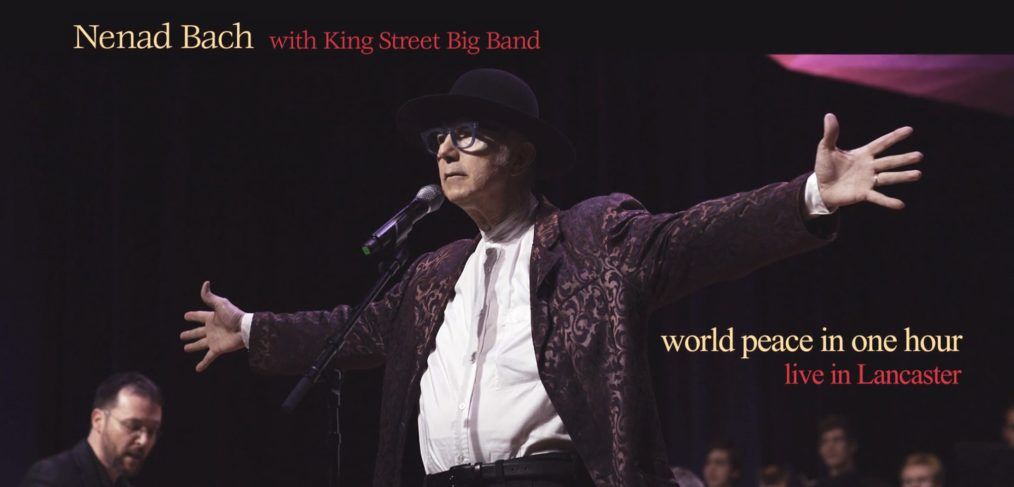 LMC Channel 75 Optimum / 36 Verizon
Concert will be rebroadcast on Saturday August 28th at 9:00 a.m., 3:00 p.m. and 9:00 p.m.
Nenad Bach, internationally recognized composer, performer, producer and peace activist.
Shared the stage or/and recordings with talent like Bono and The Edge from U2, Pavarotti, RIck Danko and Garth Hudson of The Band, John Malkovich, Martin Sheen, Leonard Cohen, Bruce Springsteen, Richie Havens and many others. Sold over million records, two albums rose to number one chart in Europe. The New York Times called Nenad, "a cross between Lou Reed and Elton John," but his fans think of him as "Croatian John Lennon."
Releasing his 6th album World Peace in One Hour, he held a live performance at Millersville University in Lancaster Pennsylvania, with the backup of King Street Big Band KSBB.  This "collaborative community concert" uses the theme of world peace as imagined through Croatian-born New Yorker Nenad Bach, a recording artist, composer and performer whose evocative and lucid message is substantive and unafraid to deliver beauty, heart, and soul. KSBB's founder and director Kate Umble Smucker met Bach in November 2017 and they were inspired to work together on a recording project. "World Peace in One Hour" weaves the themes "Breaking the Cycle," "Extending the Table," and "Strengthening Community Relationships," with presentations from several local organizations including Mom's House, Church World Services, Lancaster County Council of Churches, Lancaster Transplant, Friendship Heart Gallery, as well as Lancaster County's Office of the District Attorney. Joining KSBB and Bach are the local Chromatic Expression Choir and backup singers assembled and arranged by local singer-producer Reji Woods.
Diagnosed with Parkinson in 2010, After a friend invited him to Westchester Table Tennis Center in Pleasantville, New York, in 2015, Nenad found out that Ping Pong helps his symptoms, even reverse some, created a global movement PingPongParkinson® almost 5 years ago.
https://lmcmedia.org/2021/08/24/watch-nenad-bach-live-in-lancaster/

To digitally download "World Peace in One Hour", as well as his other albums visit Nenad's shop on Bandcamp.
This September will mark one year from when "World Peace in one Hour" was published by the UN Chronicle!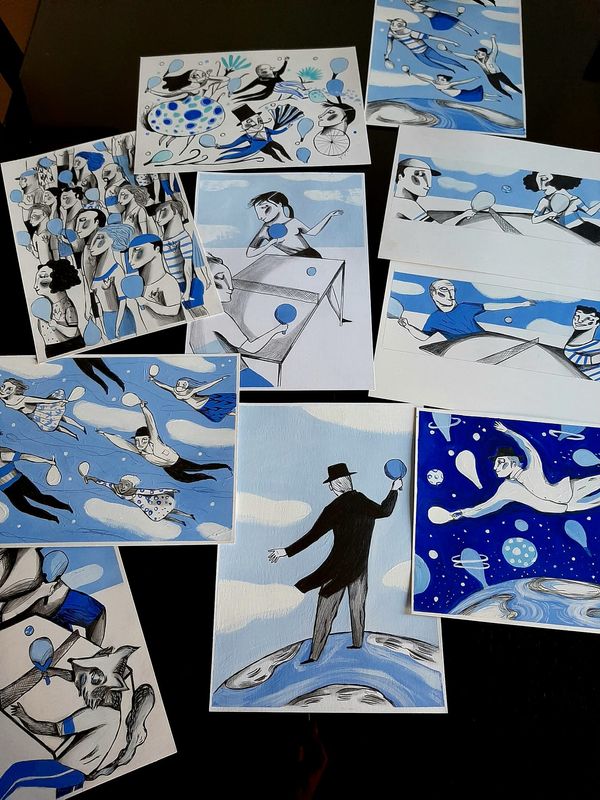 My favorite illustrator Ignasi Blanch, whose works grace the pages of the book.
It Started with a Tremor and It's Shaking Up the World
- What started as a tremor, is shaking up the world. Known to a few of us, there are nearly 10 million people diagnosed with Parkinson disease around the world. Parkinson is a neurological condition that affects motor skills and is commonly associated with a hand tremor.
It Started with a Tremor and It's Shaking Up the World
marks a celebration of determination and courage in solidarity with our friends and the Parkinson community.
This book chronicles the history of this movement, focuses on and celebrates the accomplishments of its participants, and points a direction for its future.
After reading this book, you will understand the three main goals of PingPongParkinson®:
• To help as many people diagnosed with Parkinson as possible, through ping-pong
• To animate the scientific community to look closer into our mission, with clinical trials
• To rally efforts to participate in the Paralympic Games. So far, we are excluded
"We are not just playing for ourselves but for those 10 million who cannot play." Nenad Bach
Published and released through Barnes and Noble Press.
A portion of the proceeds will go to the following non-profits: Michael J Fox Foundation, US Parkinson's Foundation, ITTF Foundation and PingPongParkinson® Order at at Barnes & Noble.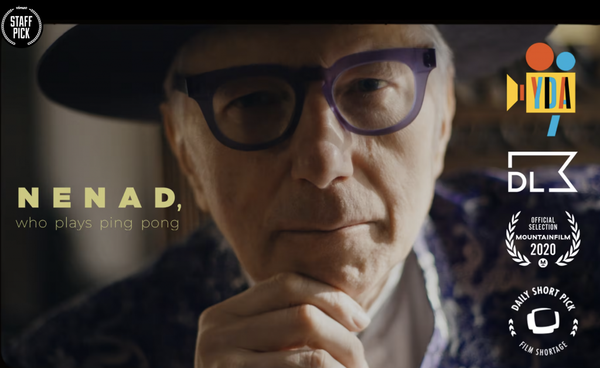 Nenad who plays "Ping Pong" will play at the ACCAC Culture 2.0 Festival in Finland on Friday August 27, 2021 at 14:40. Information in Finnish and English. For the complete program, click here.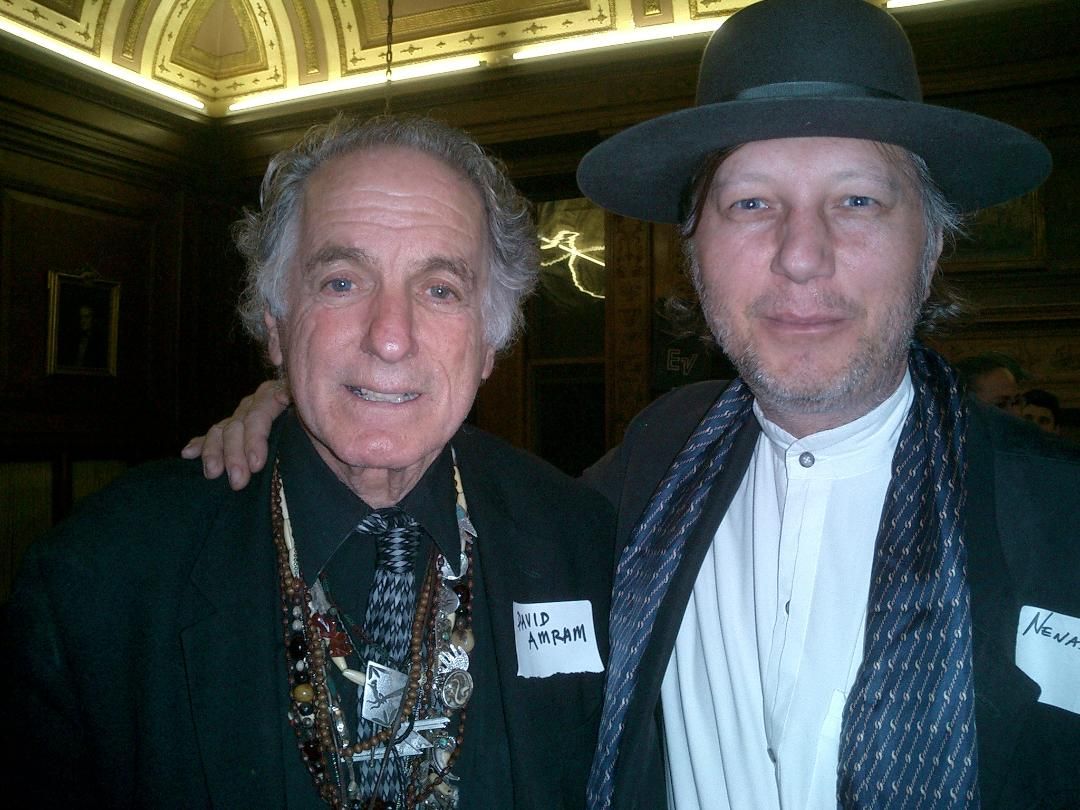 HANGOUTOLOGY with David Amram featuring Nenad.
HANGOUTOLOGY with David Amram and Nenad Bach #2 Inspired by the brilliant composer and cultural icon David Amram who said that he learned everything from hanging out with friends calling it the University of Hangoutology, I Nenad Bach wanted to preserve this genius-level artist for the next generations to hear what he has to say. Hangoutology #1 happened on the Clubhouse platform this one on August 3rd 2021 will be preserved on Zoom and then posted on YouTube and other platforms. If you want to be part of it, contact us via social media. HANGOUTOLOGY will be regular every first Tuesday of the month at 8 pm New York time. Stream of consciousness, no script, just hanging out, talking about the music and the world. Nenad Bach and David Amram are inviting you to a scheduled Zoom meeting. Join Zoom Meeting HANGOUTOLOGY with David Amram and Nenad Bach #2Time: Aug 3, 2021 08:00 PM Eastern Time (US and Canada) Every month on the First Tue, until May 2, 2023.


PingPongParkinson®  US Team
I will compete in PingPongParkinson® German Open in Nordhorn September 3-5, 2021
https://www.pingpongparkinson.de/
and
ITTF [PingPongParkinson®] Table Tennis World Campionship in Berlin September 9-11, 2021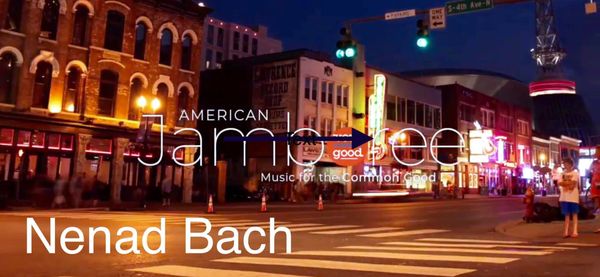 American Jamboree" Season 2 session 1 featuring Nenad.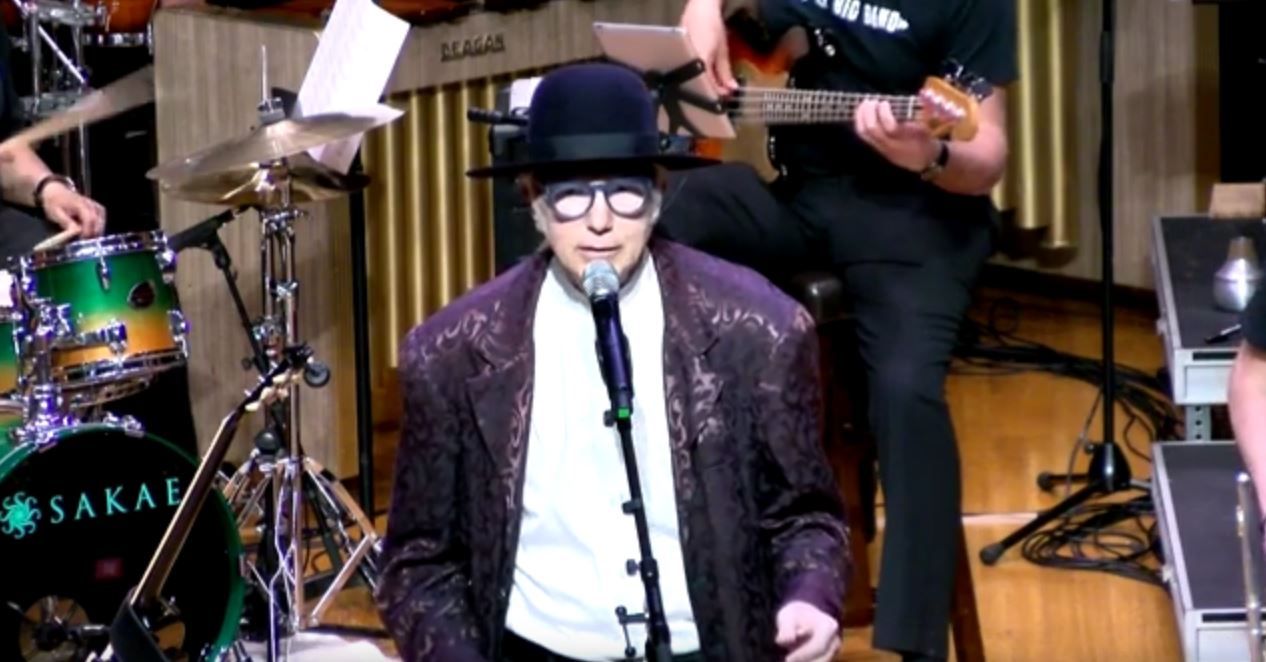 Sneak preview of Nenad Bach and KSBB Live at Lancaster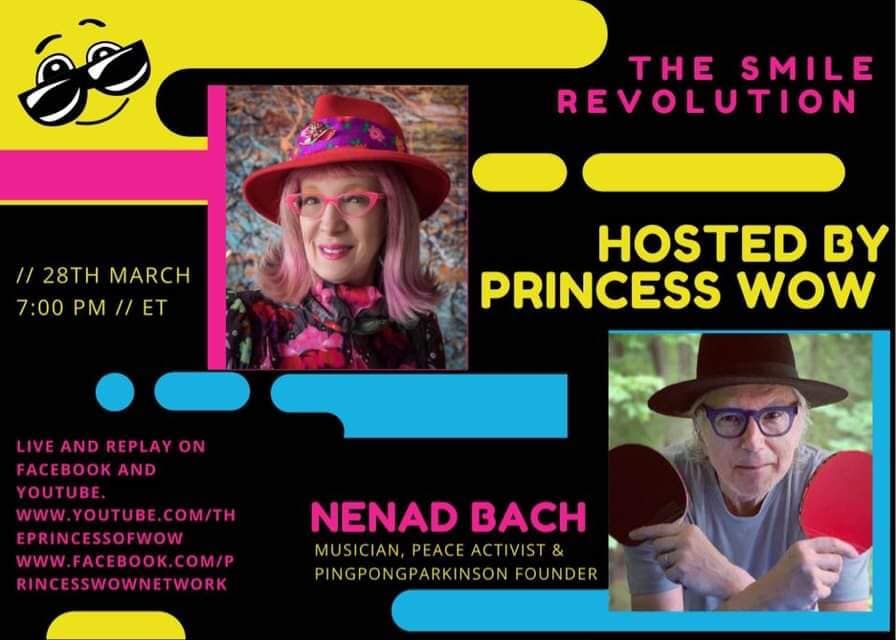 The Smile Revolution with Mindy Fradkin. Is Peace Possible? Featuring Nenad Bach.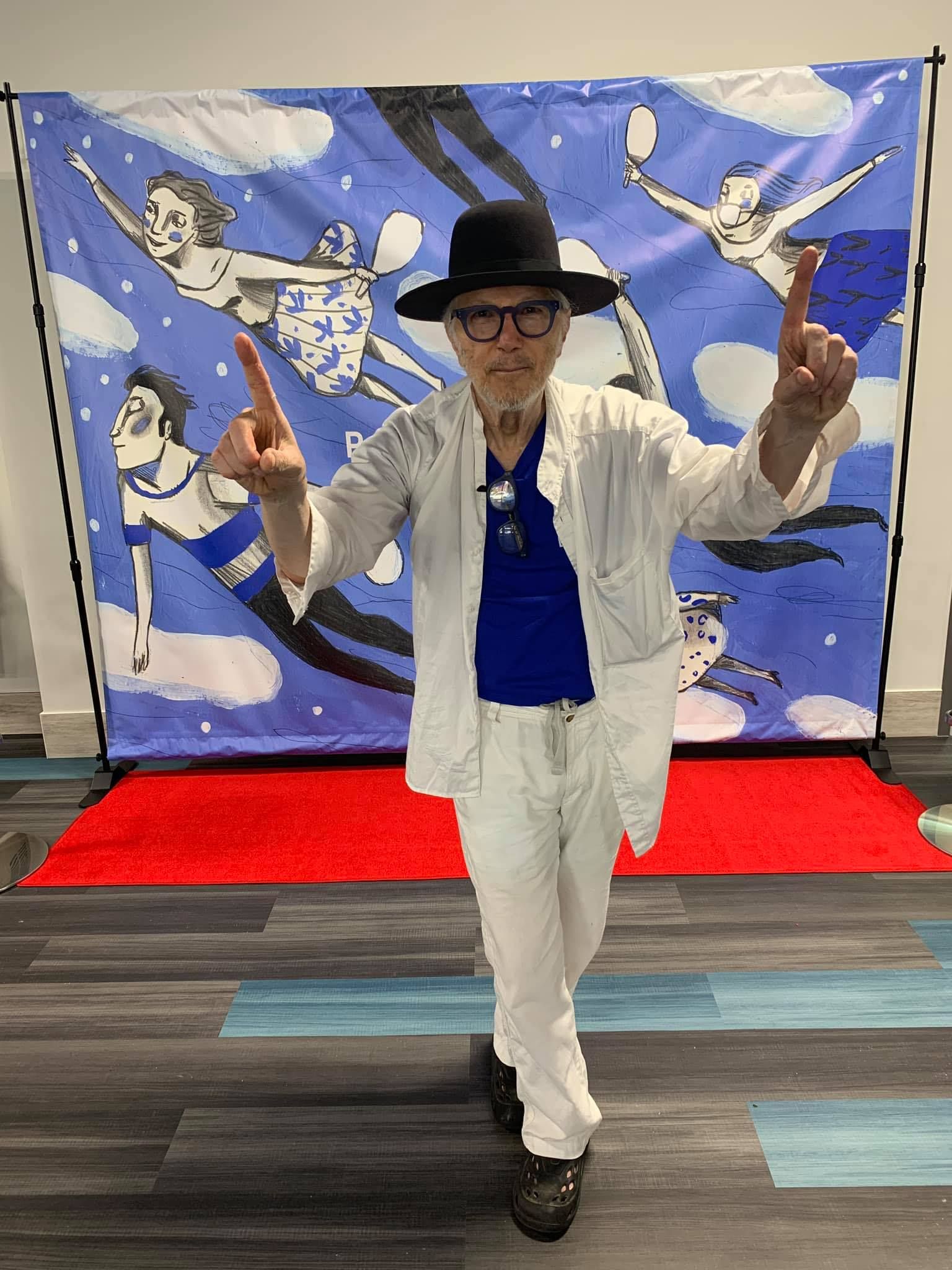 https://www.youtube.com/watch?v=dtIknVqedvc - Video I Will Follow You Hi-rez
https://www.youtube.com/watch?v=EeaG9h2bFUs - Video Everything Is Forever Hi-rez
https://www.youtube.com/watch?v=QaijaZnVNHU - Video Digital Revolution Hi-rez
https://youtu.be/85Mz7DpSSO0 - Video Daughter's Eyes Hi-Rez
Directed by Zoran Orlic, produced by Nenad Bach
https://youtu.be/ZaNVB7EbUSk - Video I will Follow You performed last year with the Dubuque Symphony Orchestra
https://youtu.be/KL_29fYOP3A - I Love Ping Pong Official Music VIdeo
Newsletter editor: Marko Puljic.
Previous newsletters can be found at: http://nenadbachband.com/newsletterblog

The Nenad Bach Band is:
Nenad Bach: lead vocal, piano, acoustic guitar
JoeDeSanctis: keyboards, backing vocal, melodica
Richard Lindsey: bass, backing vocal
Michael O'Keefe: drums, backing vocal
Al Orlo: guitar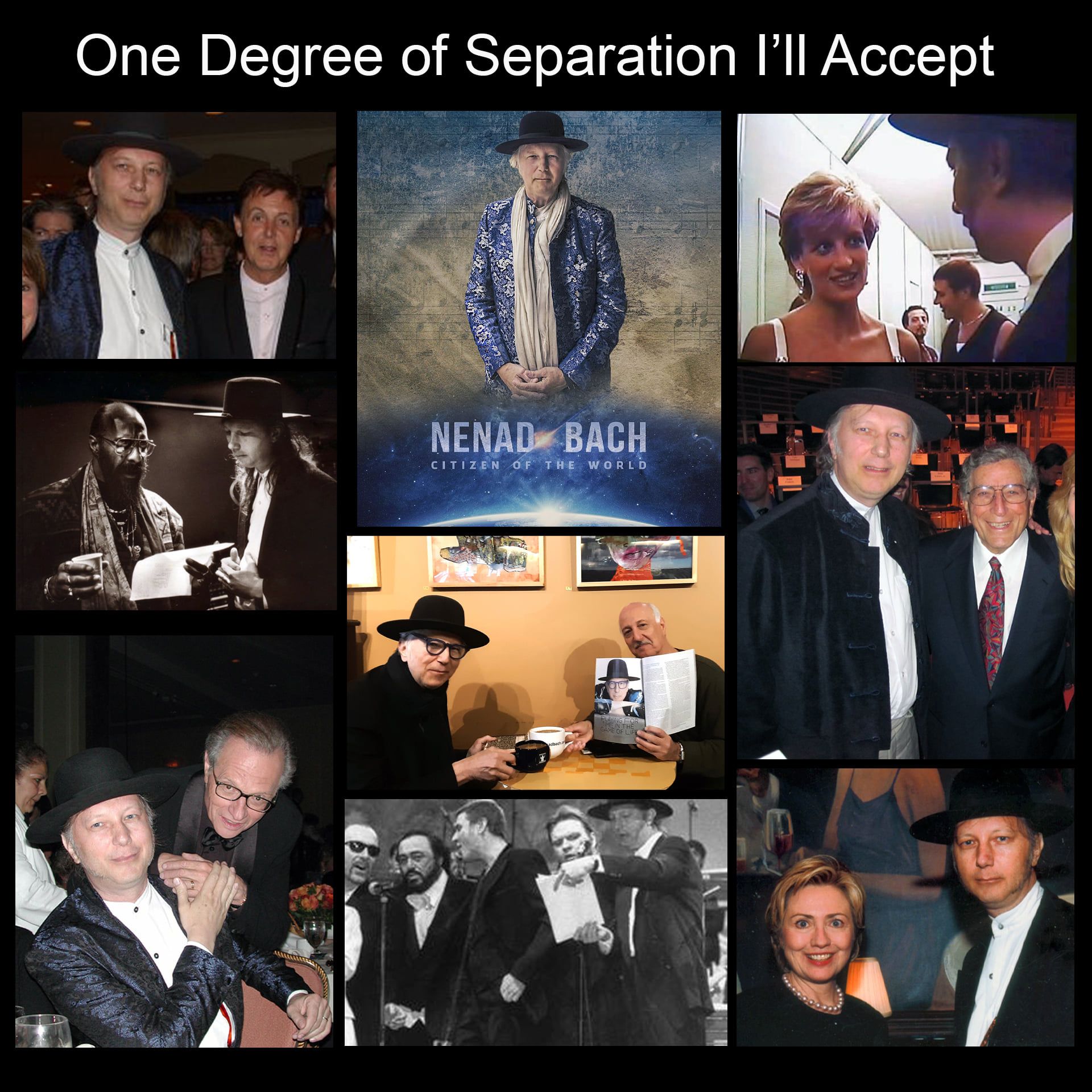 Follow Nenad on Twitter, Instagram, and Facebook.