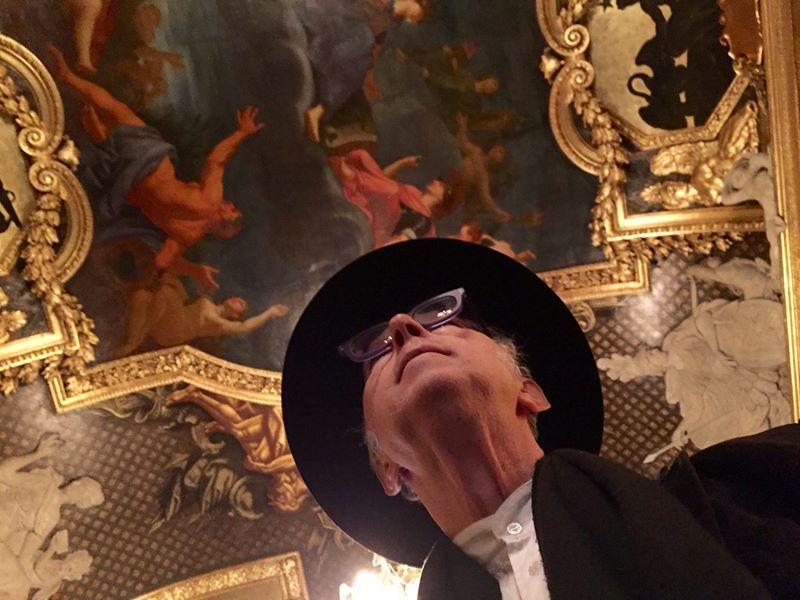 At the Royal Palace in Stockholm, Sweden.
June 1, 2018
Dear All,
Life is busy and exciting, only the time is missing, yet Time is all we have.
Thank you all who contributed to the World Peace in One Hour campaign. If you wish to contribute, the time is now!
We hope that the last 36 hours will bring more of you on the board. In any case, every project that I start, I finish and so it will be with this one as well, only it is much easier with your support. It is a humbling and even humiliating experience to ask for a support, but sometimes there are not too many options.
One thing for sure that I know, people who supported me at the early stage have the special place in my heart.
Nenad Bach
June 1, 2018, New York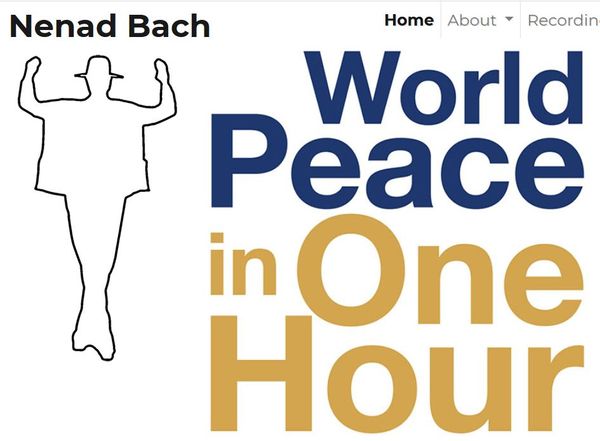 The website for World Peace in 1 Hour has officially launched. You can visit it at wp1h.org and learn how you can help in our goal of achieving world peace in one hour.
On Friday 4th May, 2018, Nenad visited the International Table Tennis Federation in Sweden and presented the Ping Pong Parkinson project, an initiative of which he is the founder having recently organized a tournament at the Westchester Club in New York for those who suffer from the illness.You can read more about his visit and presentation here.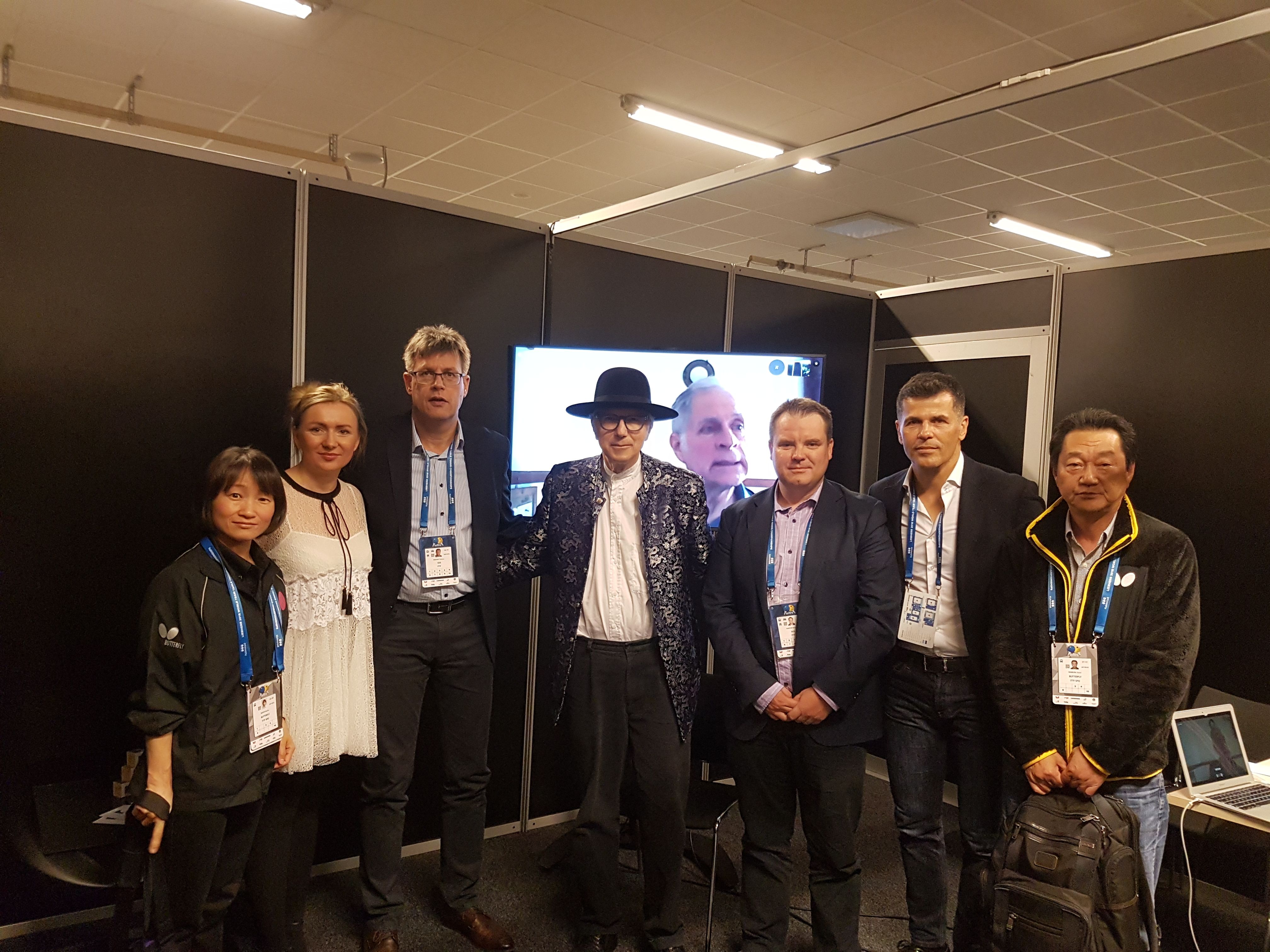 L-R Noriko Teramoto, Butterfly, Danijela Pospiš, Croatian delegate, Thomas Weikert, ITTF President, Nenad Bach, dr. Art Dubow (on screen), Steve Dainton, ITTF Chief Executive Officer, Zoran Primorac, Taisei Imamura, Butterfly.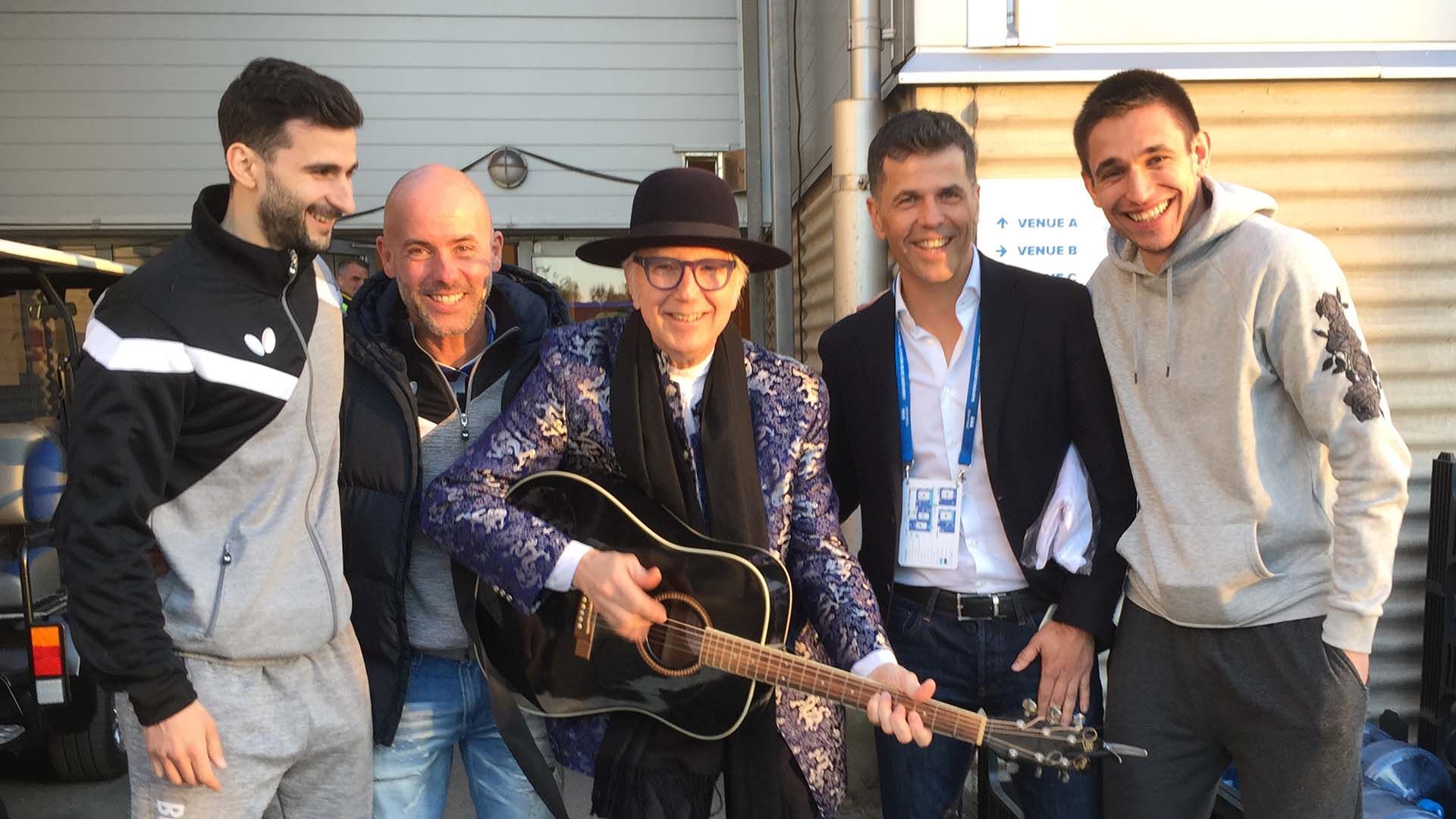 With Croatian team L-R Andrej Gaćina, Neven Karković, Nenad Bach, Zoran Primorac and Tomislav Frane Kojić
More to come about the Scandinavian trip.
Attended the Peace Forum in Stockholm organized by SIPRI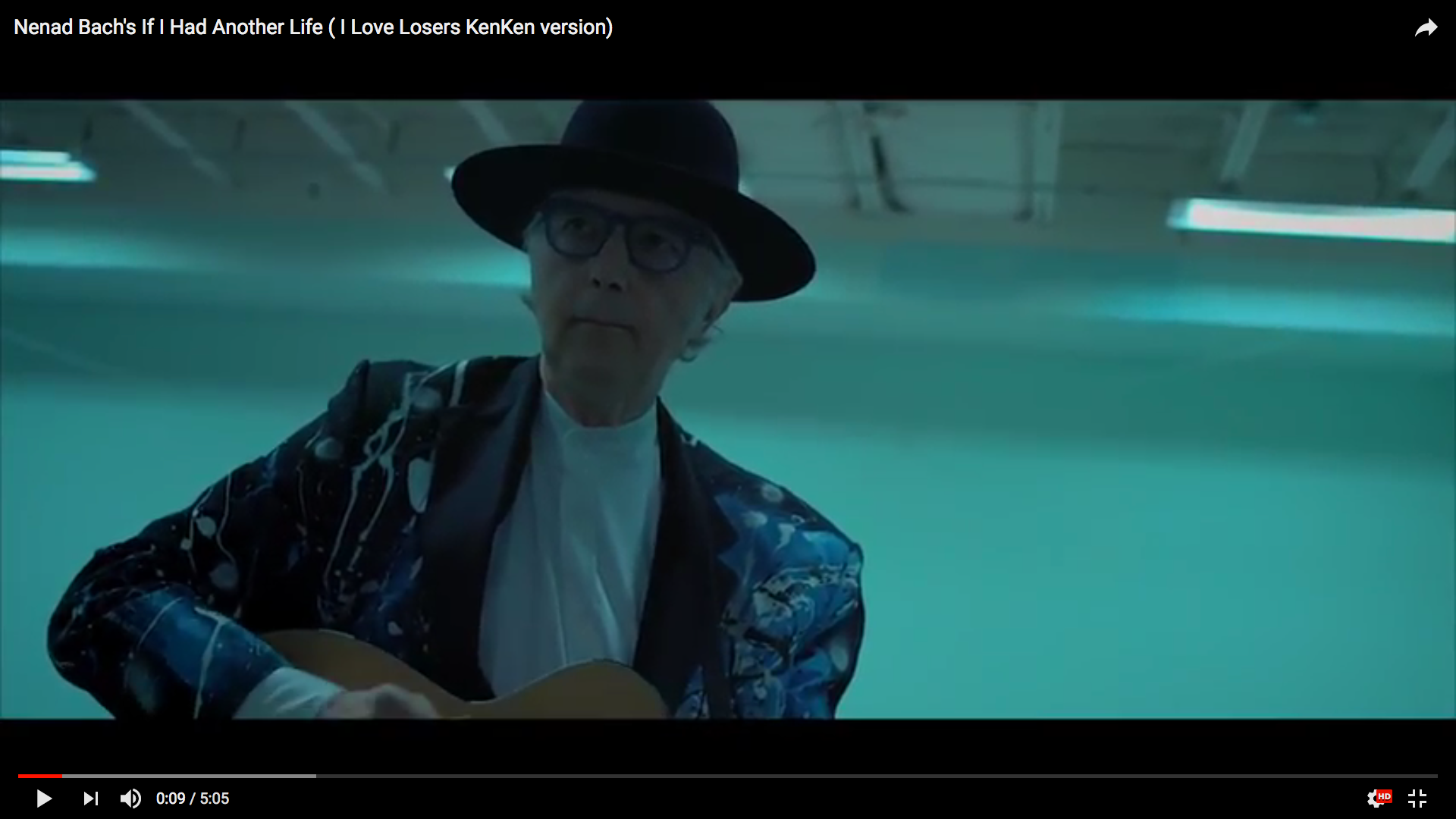 Nenad recorded a new version of "If I Had Another Life (I Love Losers)". Watch the video on YouTube here: https://www.youtube.com/watch?v=r09BpPqRzSs. Video will be available only for 1,440 minutes.
All videos were directed by Zoran Orlic
https://www.youtube.com/watch?v=dtIknVqedvc - Video I Will Follow You Hi-rez
https://www.youtube.com/watch?v=EeaG9h2bFUs - Video Everything Is Forever Hi-rez
https://www.youtube.com/watch?v=QaijaZnVNHU - Video Digital Revolution Hi-rez
https://youtu.be/85Mz7DpSSO0 - Video Daughter's Eyes Hi-Rez
https://youtu.be/ZaNVB7EbUSk - Video I will Follow You performed last year with the Dubuque Symphony Orchestra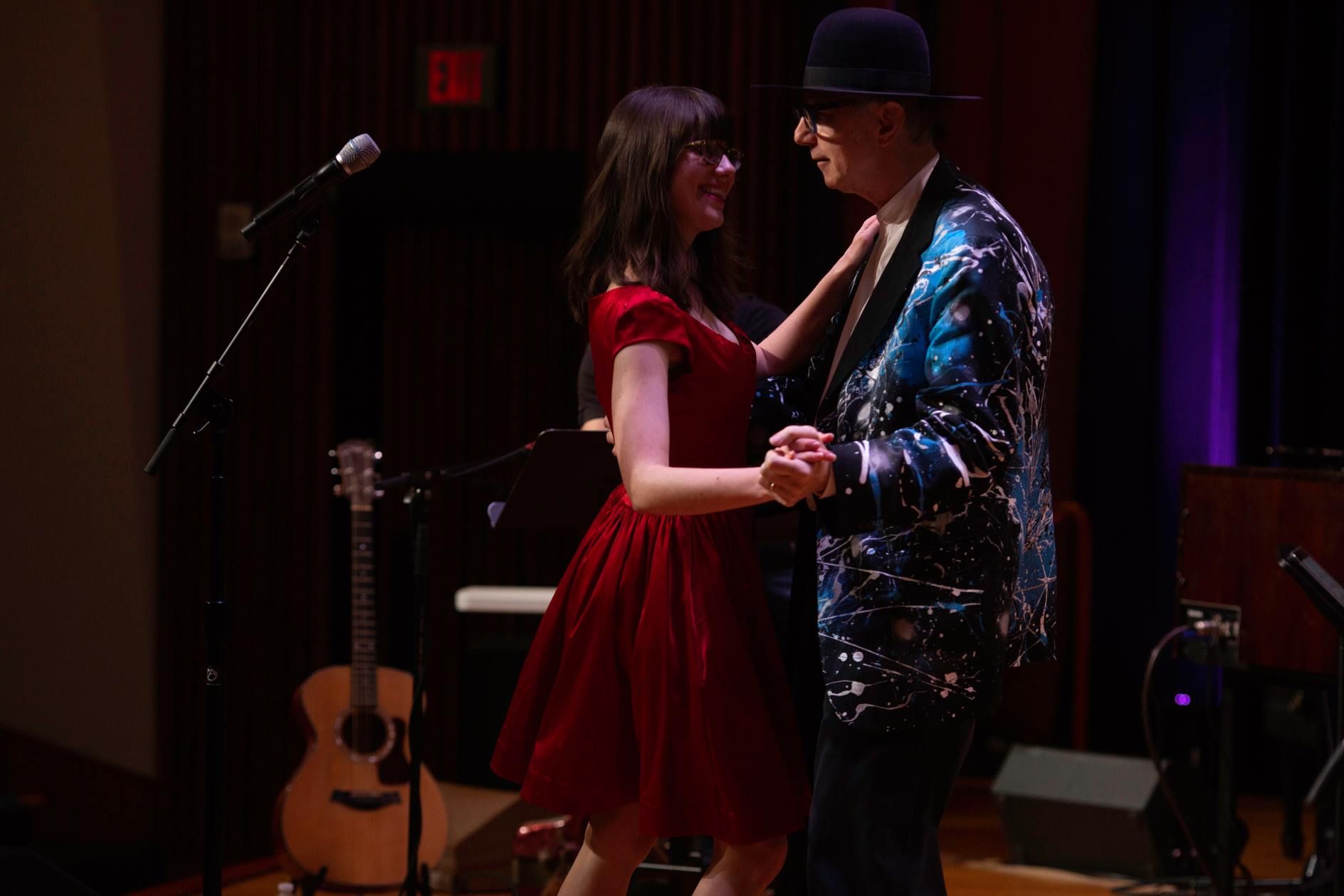 Nenad dancing with Shani Tucker at the Concert for World Peace.
In the next newsletter: All about the concert for World Peace in Lancaster PA, PinIg Pong Parkinson, World Peace in One Hour.
Newsletter editor: Marko Puljic.
Previous newsletters can be found at: http://nenadbachband.com/newsletterblog

The Nenad Bach Band is:
Nenad Bach: lead vocal, piano, acoustic guitar
Joe DeSanctis: keyboards, backing vocal, melodica
Richard Lindsey: bass, backing vocal
Michael O'Keefe: drums, backing vocal
Al Orlo: guitar
Follow Nenad on Twitter, Instagram, and Facebook.