June 15, 2017
Dear Friends, fellow travelers, peace is profitable.
1. Lots of traveling since the last Newsletter in February. Traveled to Europe, mostly Croatia, St. Augustine, Florida, New Orleans, Louisiana, Washington DC, Lancaster Pennsylvania, Connecticut etc. Just past the mark of 50.000 miles on Tesla Model S (80.000 Km) in less than 2 years.
2. Sold out concert for the celebration of the 10 year anniversary of the magazine Poduzetnik  in Osijek, Croatia.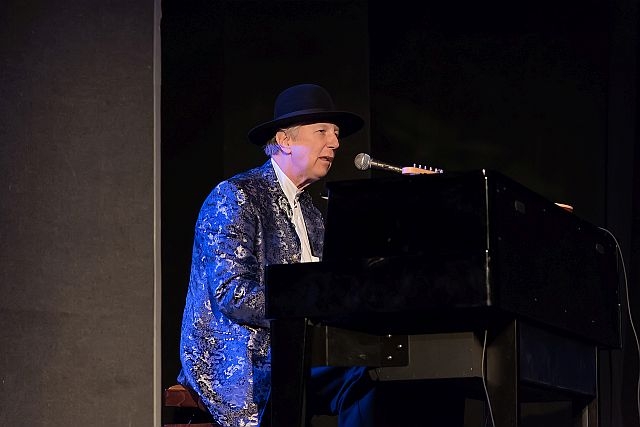 3. Concert in Washington DC for the HURA Hrvatska Ura at the Croatian Embassy.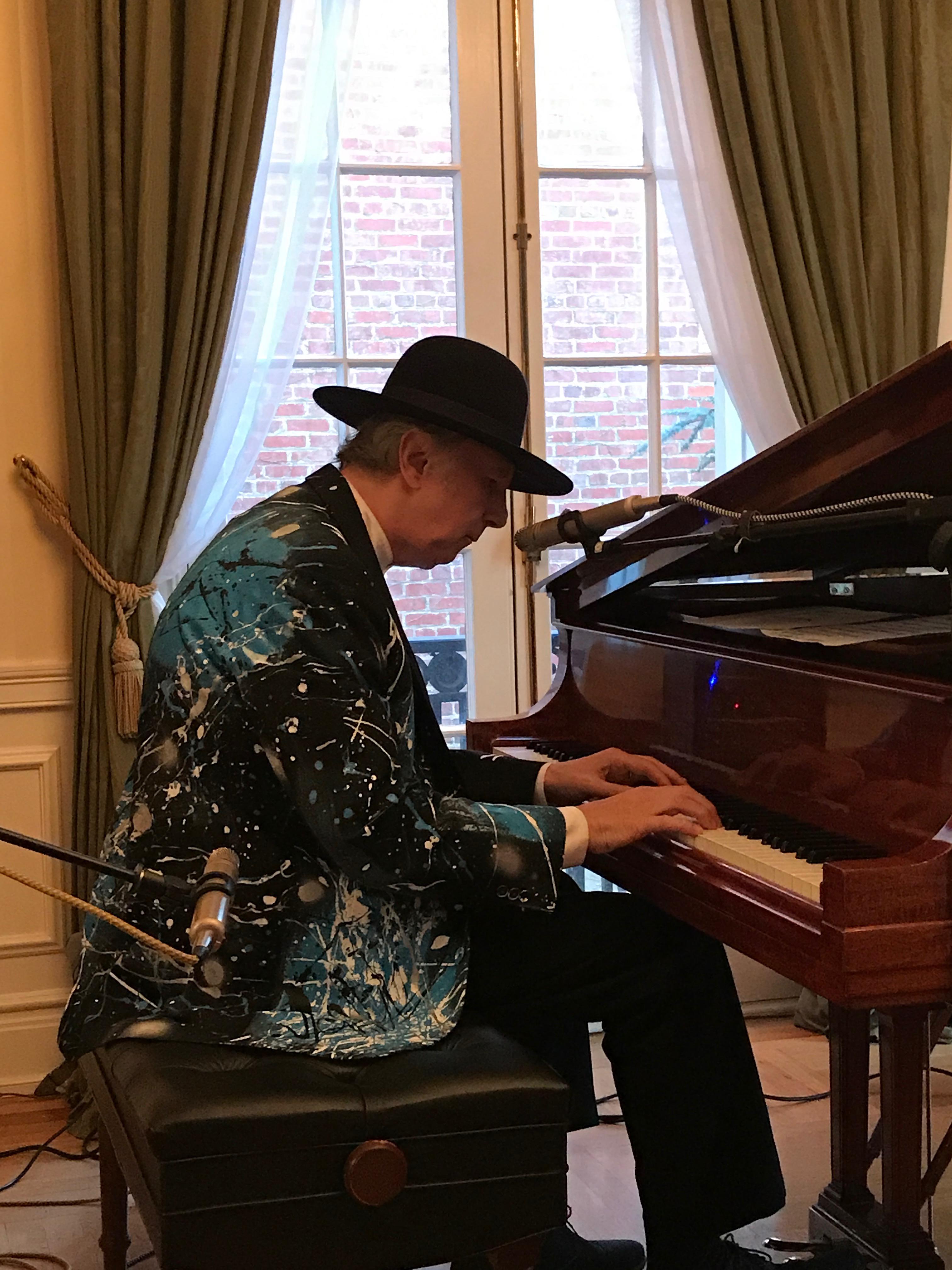 Washington D.C. at Hrvatska Ura on April 28th.
4. Croatia for 5 TV (Hrvatska za 5) show, hosted by Branimir Bilic (in Croatian)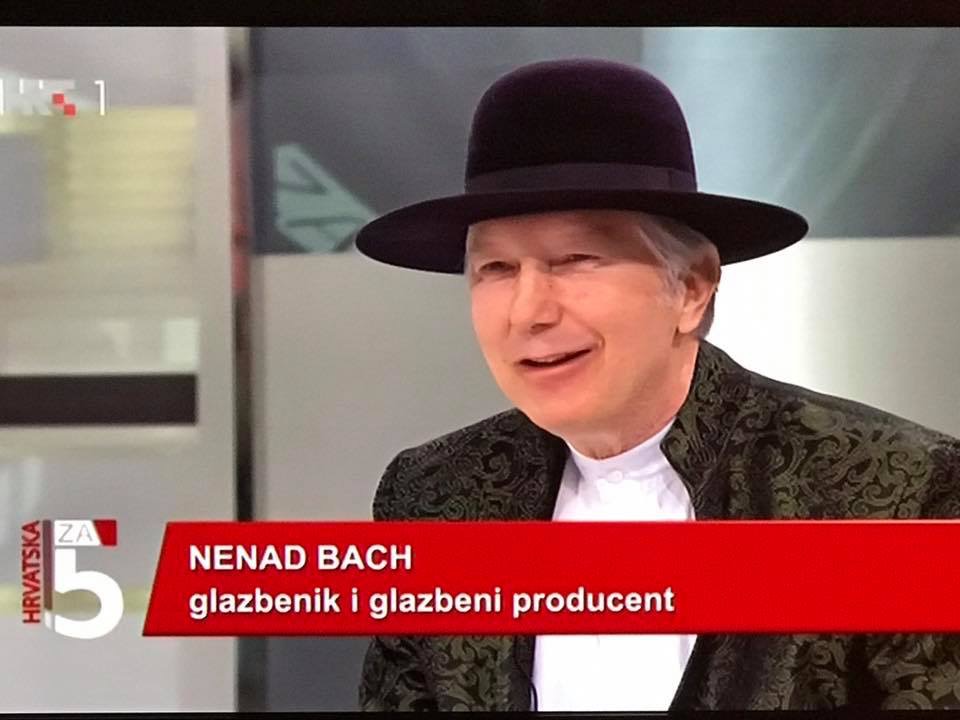 Nenad on Hrvatska za 5 on HRT. Watch it here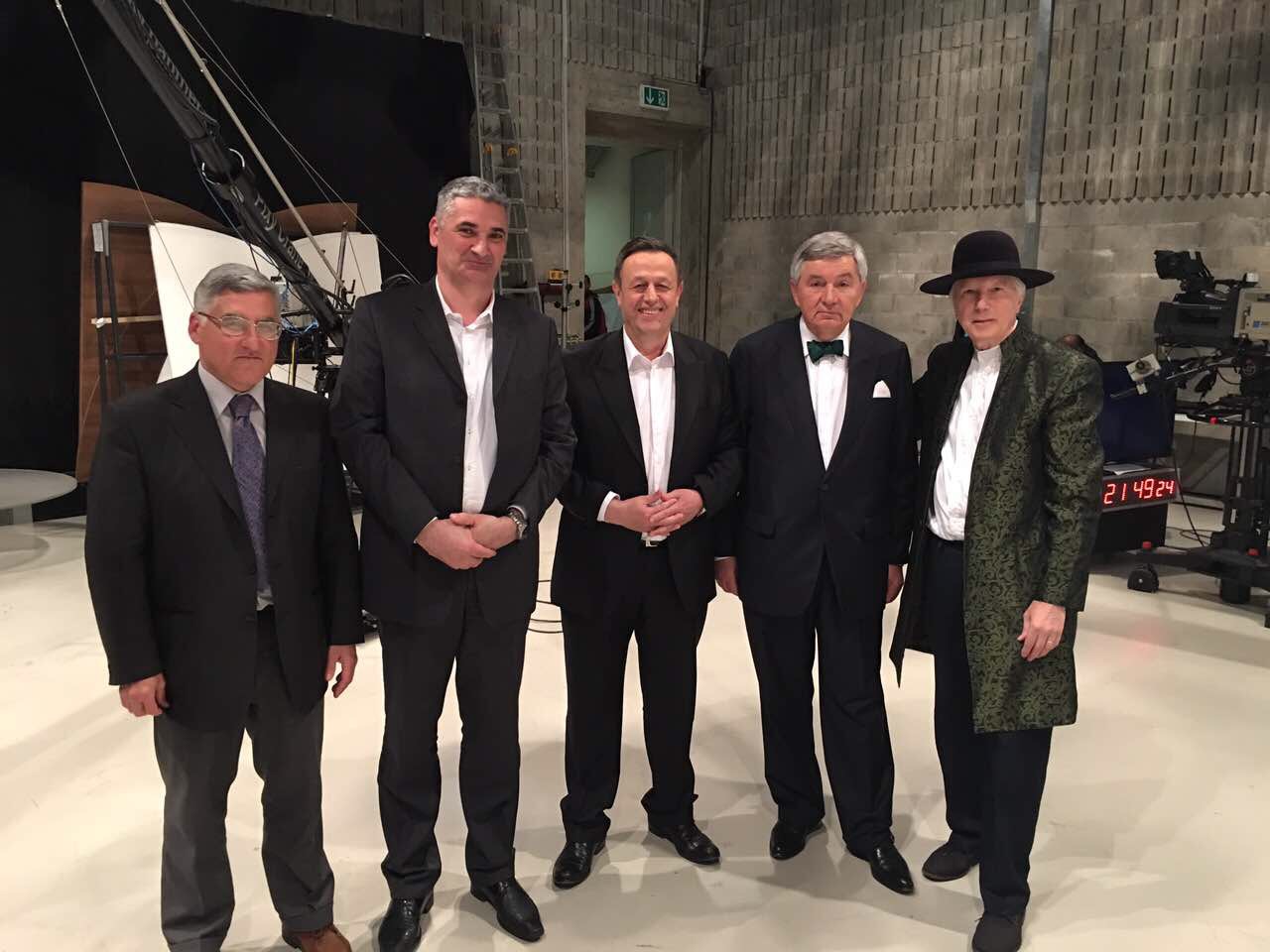 L-R Luka Krilić, Zdravko Basarić, Branimir Bilić, Ante Glibota, Nenad Bach
5. Ping Pong Parkinson spread to Zagreb on April 11, 2017 honoring the 200th anniversary of the definition of Parkinson's. Live at Cvjetni Trg (Flower Square) in Zagreb. Swedish Ambassador Lars Schmidt and UK Ambassador Andrew Dalgleish wholeheartedly supported the event. Furthermore the Diplomatic Table Tennis Championship is in process of being organized. Way to go Andrew and Lars!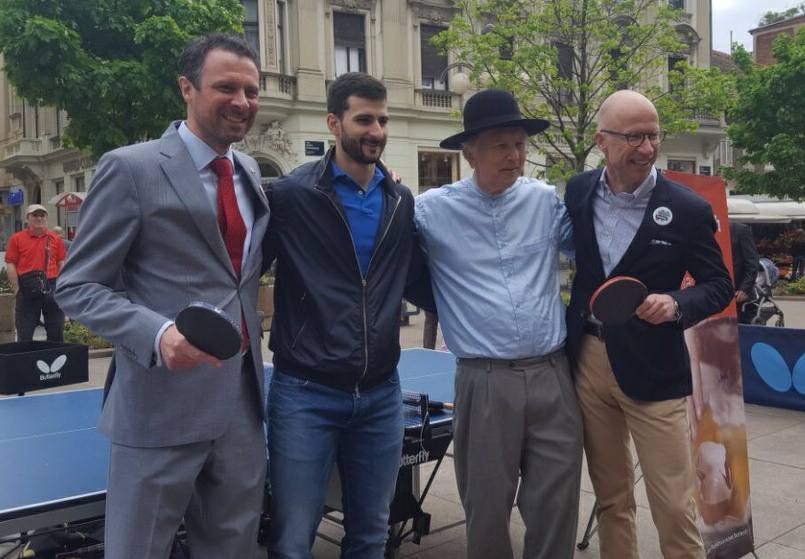 UK Ambassador Andrew Dalgleish, Andrej Gacina, and Swedish Ambassador Lars Schmidt. Photo credit: Ranko Tintor Fiko.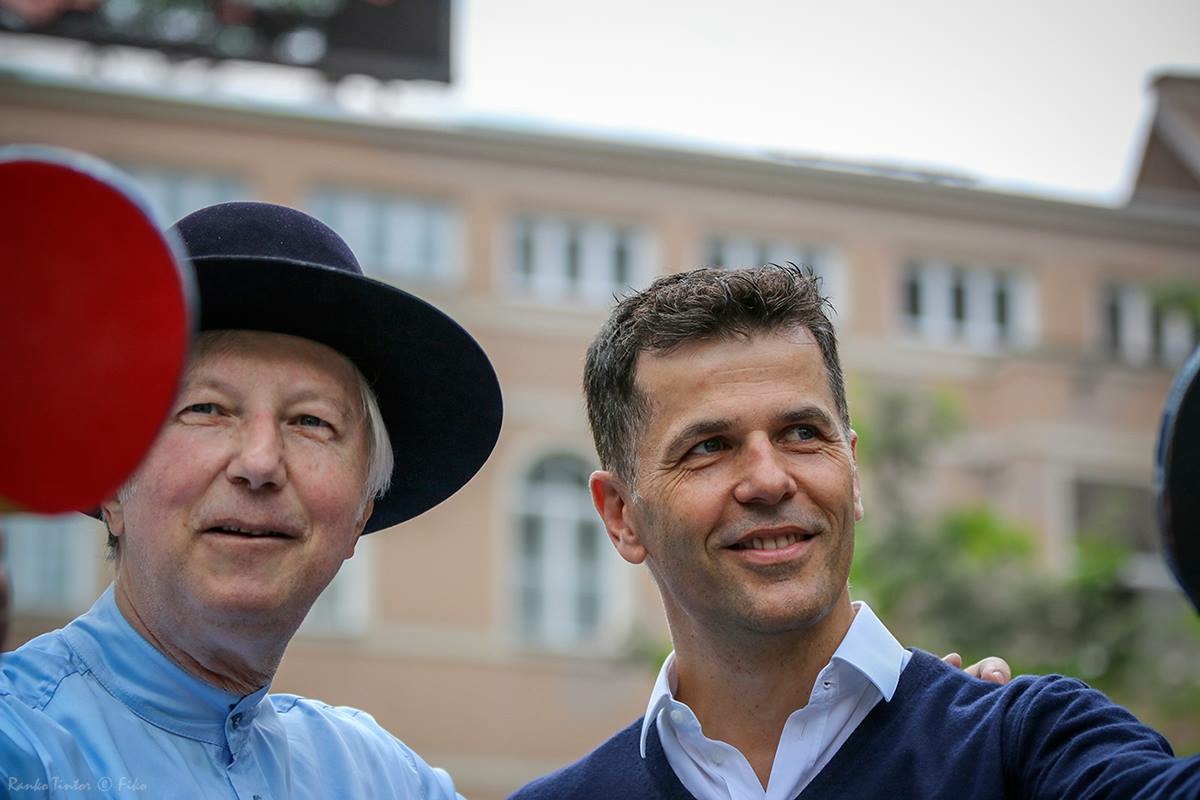 Nenad Bach and 7 time Olympian Zoran Primorac. Zoran will be hosting a training session on Sunday, June 18 at the Westchester Table Tennis Center in Westchester, New York. For more information click the link. Photo credit: Ranko Tintor Fiko.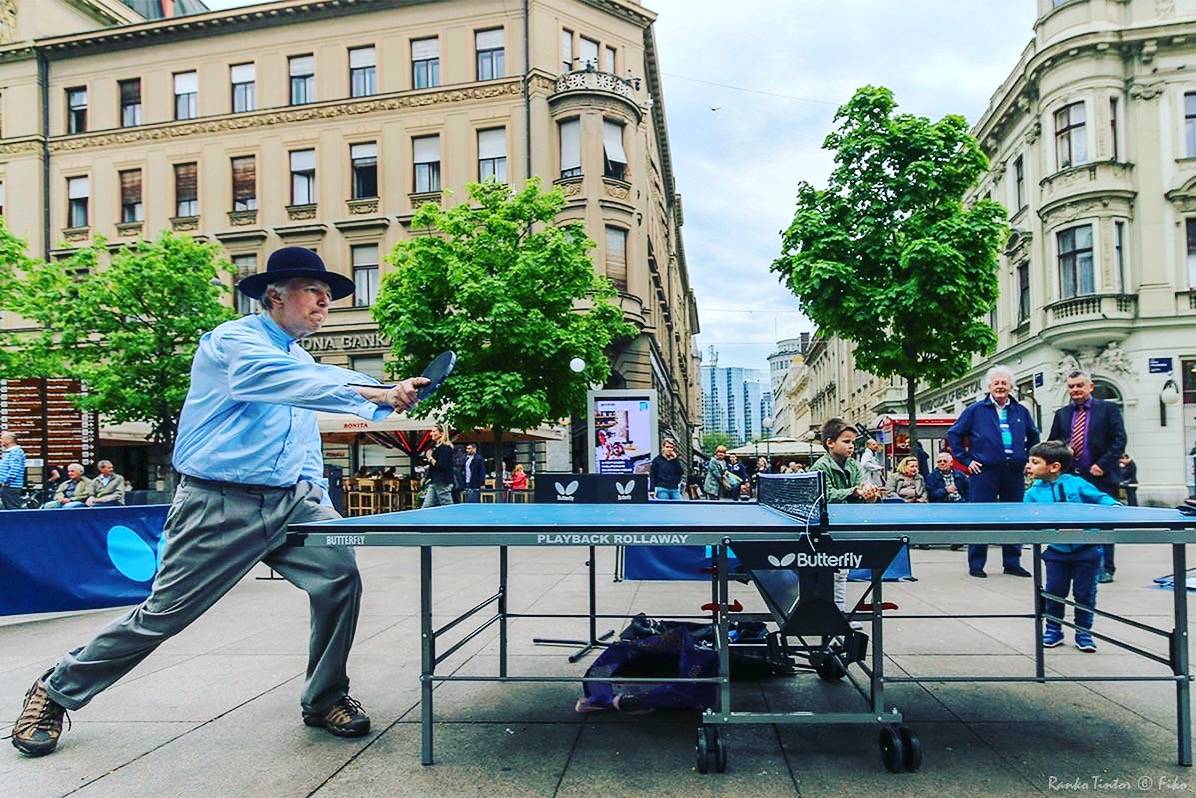 Playing Ping Pong on Cvjetni Trg. Photo credit: Ranko Tintor Fiko.
6. I started to play guitar for the first time in 3 years due to my Parkinson's, I stopped and now I am back. Ping Pong Parkinson results. It slowed me down, but I didn't miss a beat.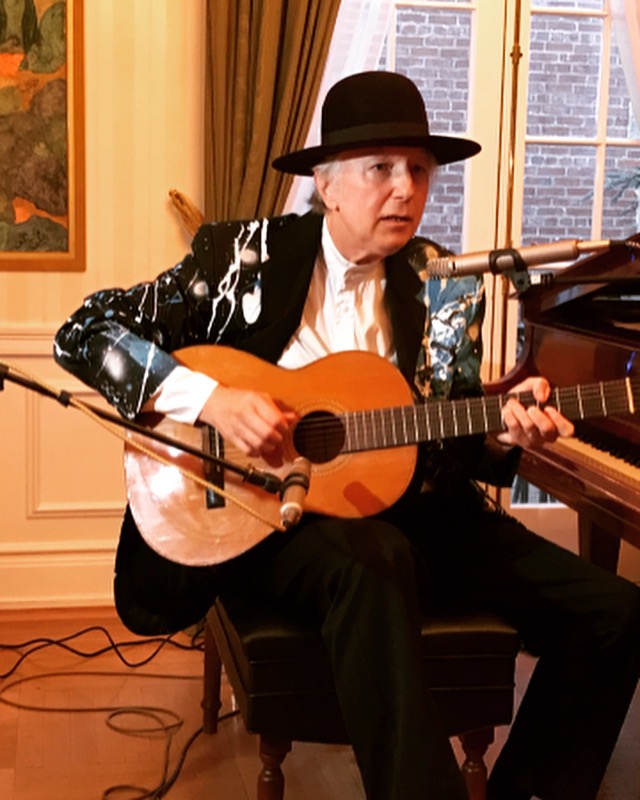 Washington D.C. at Hrvatska Ura on April 29th.
7. With The King Street Big Band, from Lancaster, Pennsylvania, my team is preparing a new album World peace in one hour | Peace is profitable, Fall of 2018 release party.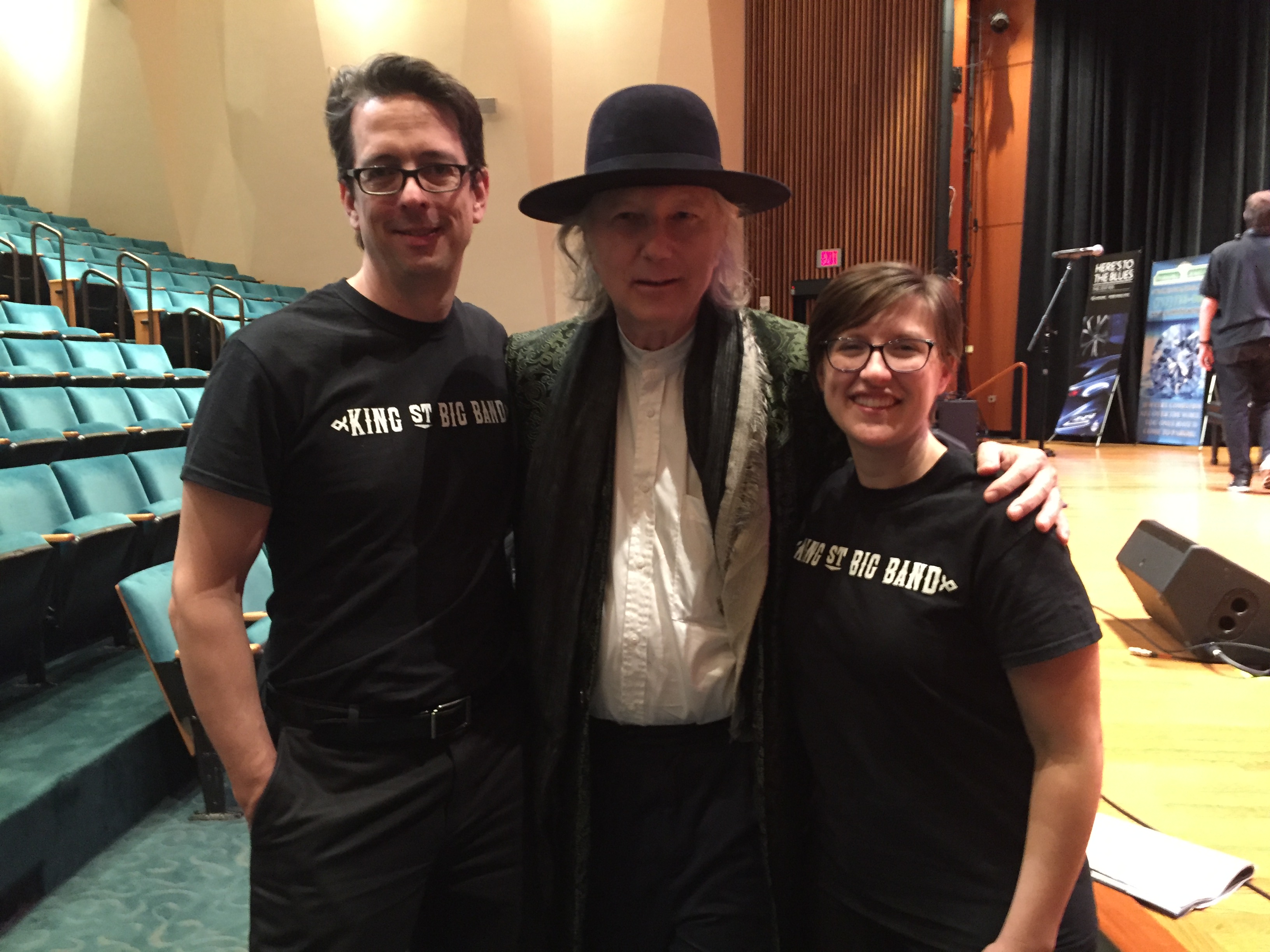 With Brandon Hollinger, saxophonist and Kate Umble Smucker, director of the band.
8. The first 100 people will get prepaid phone cards for free Phone for Peace. With these ridiculous prices you have no excuse not to call your mother, whether she lives in Japan Germany or Croatia and calling from the USA. To get one, simply reply to this email with your full name, email and phone number you will be calling from.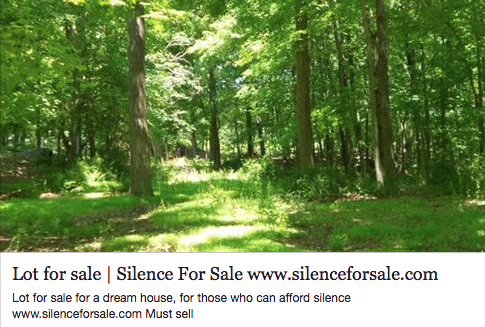 9. If someone is interested in land to build a dream home in New York, check out silenceforsale.com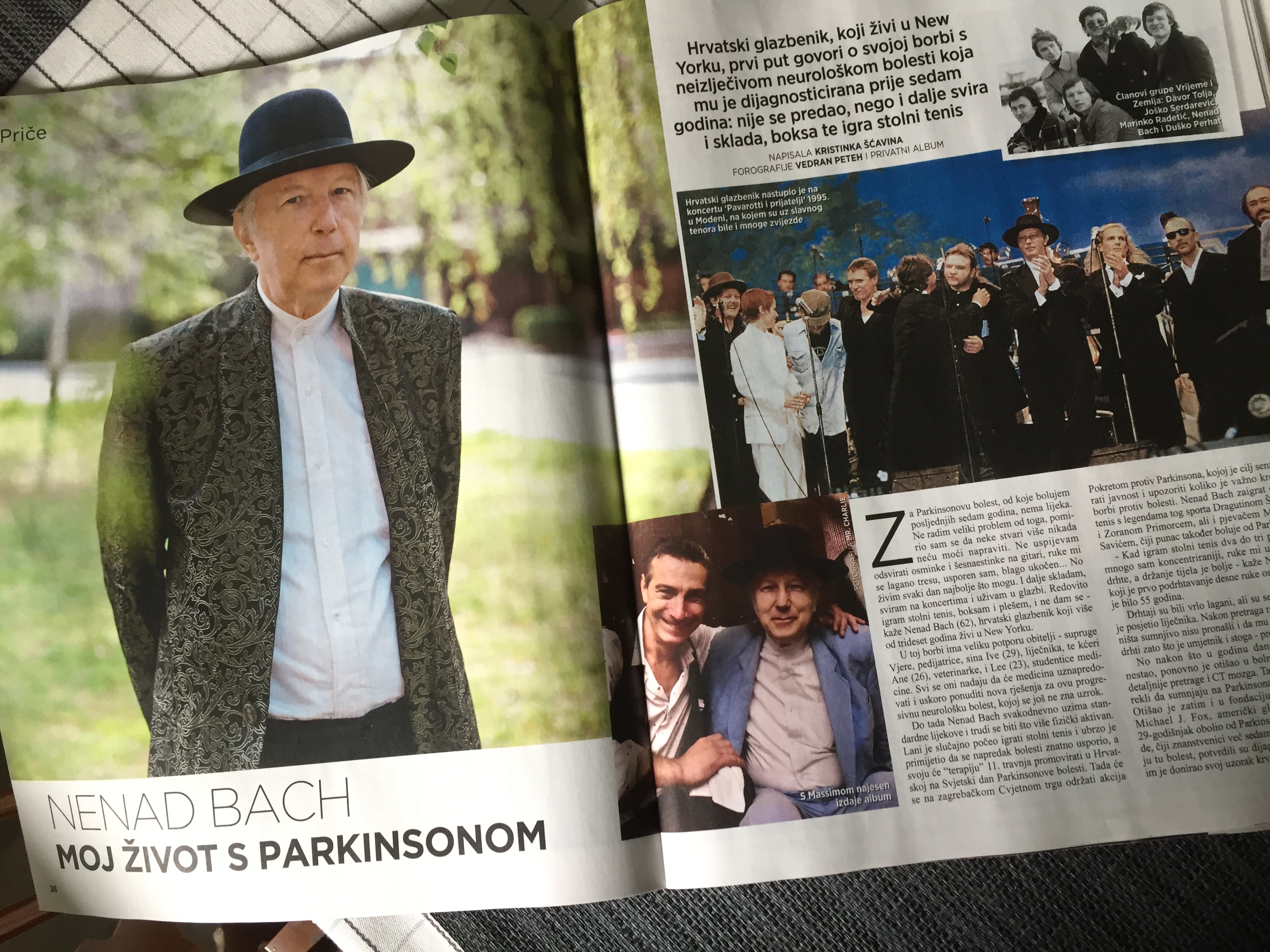 Gloria Magazine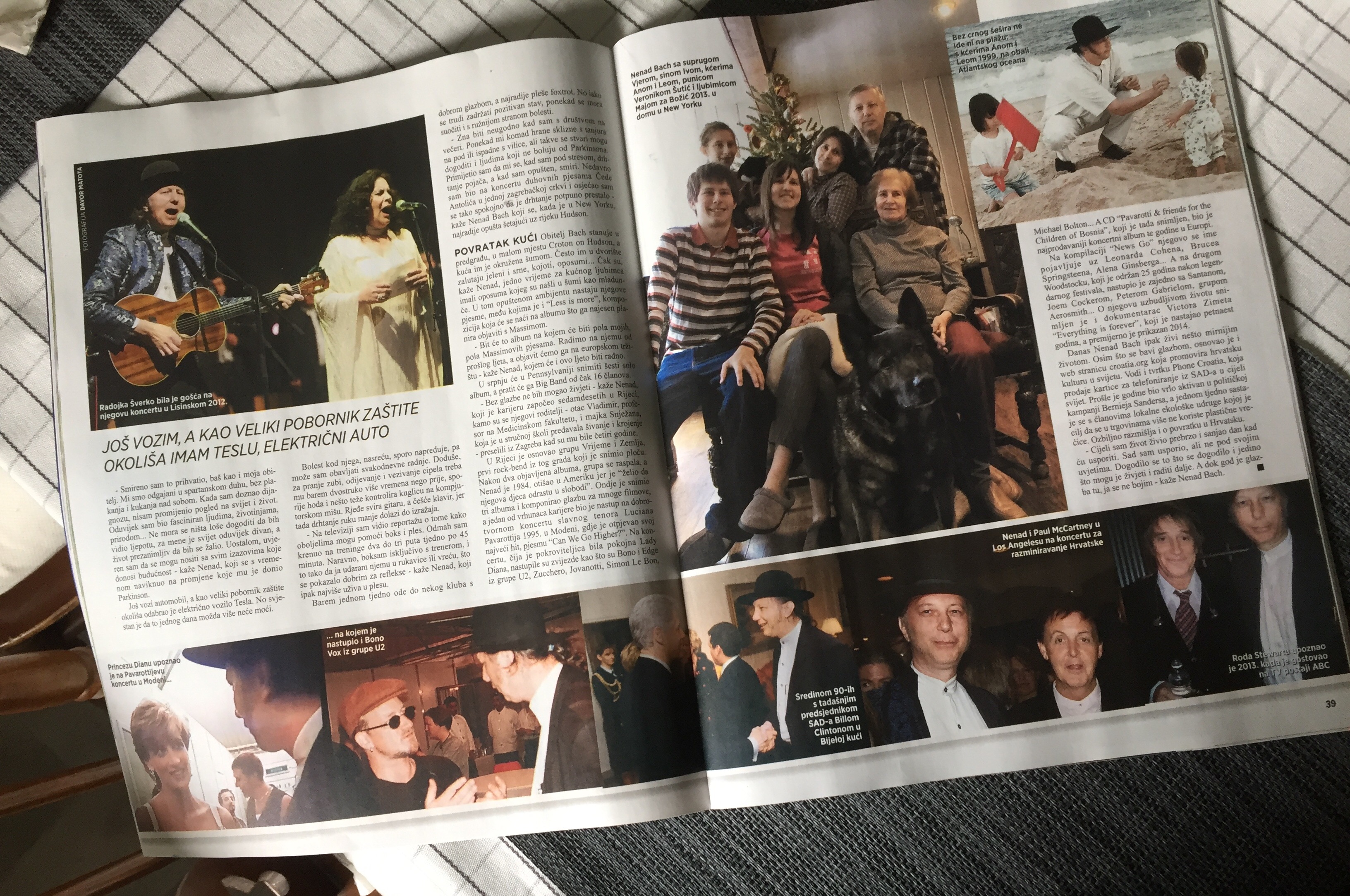 Gloria Magazine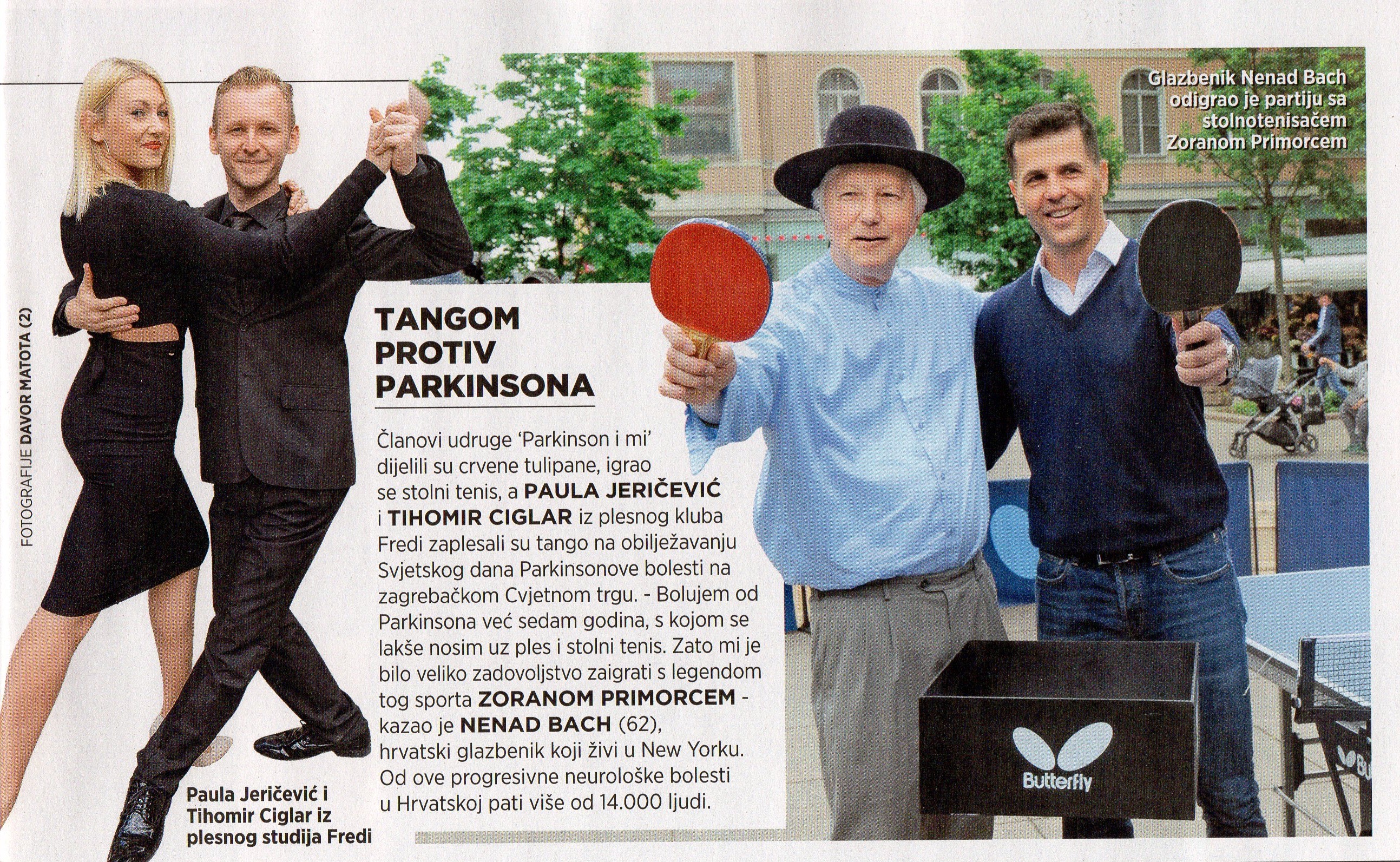 Gloria Magazine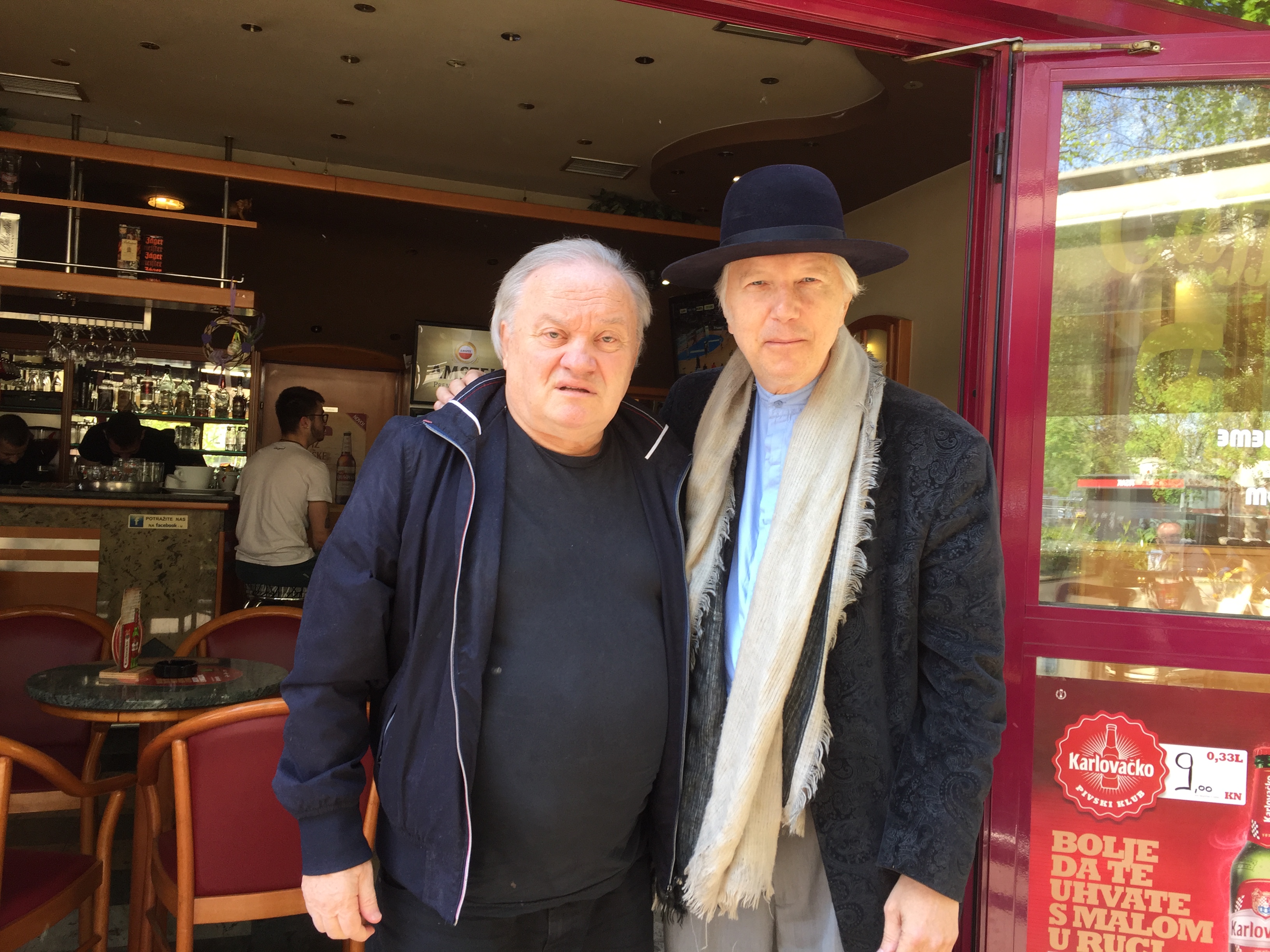 Legendary manager Vladimir Mihaljek Miha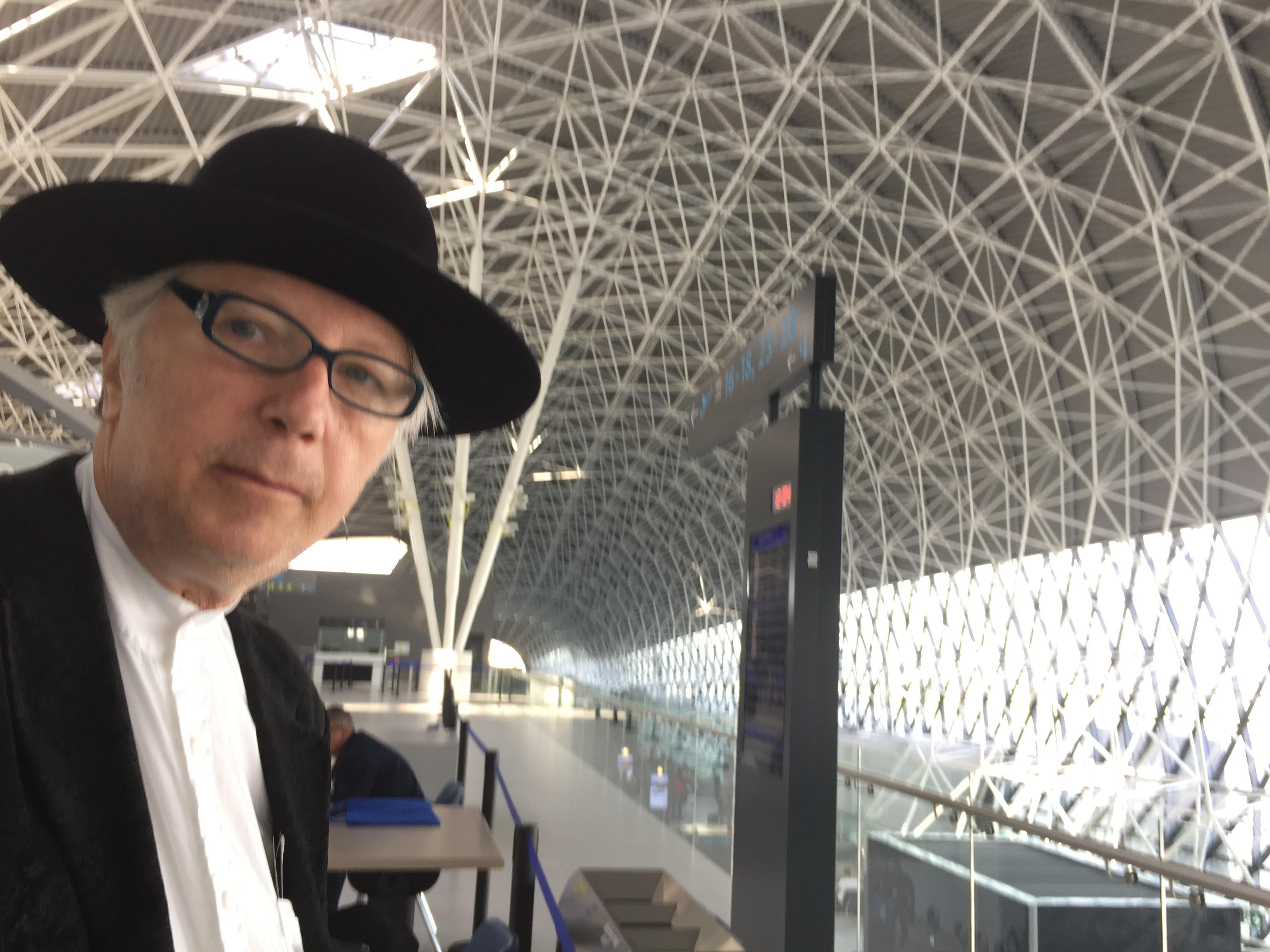 At the new Franjo Tudjman Airport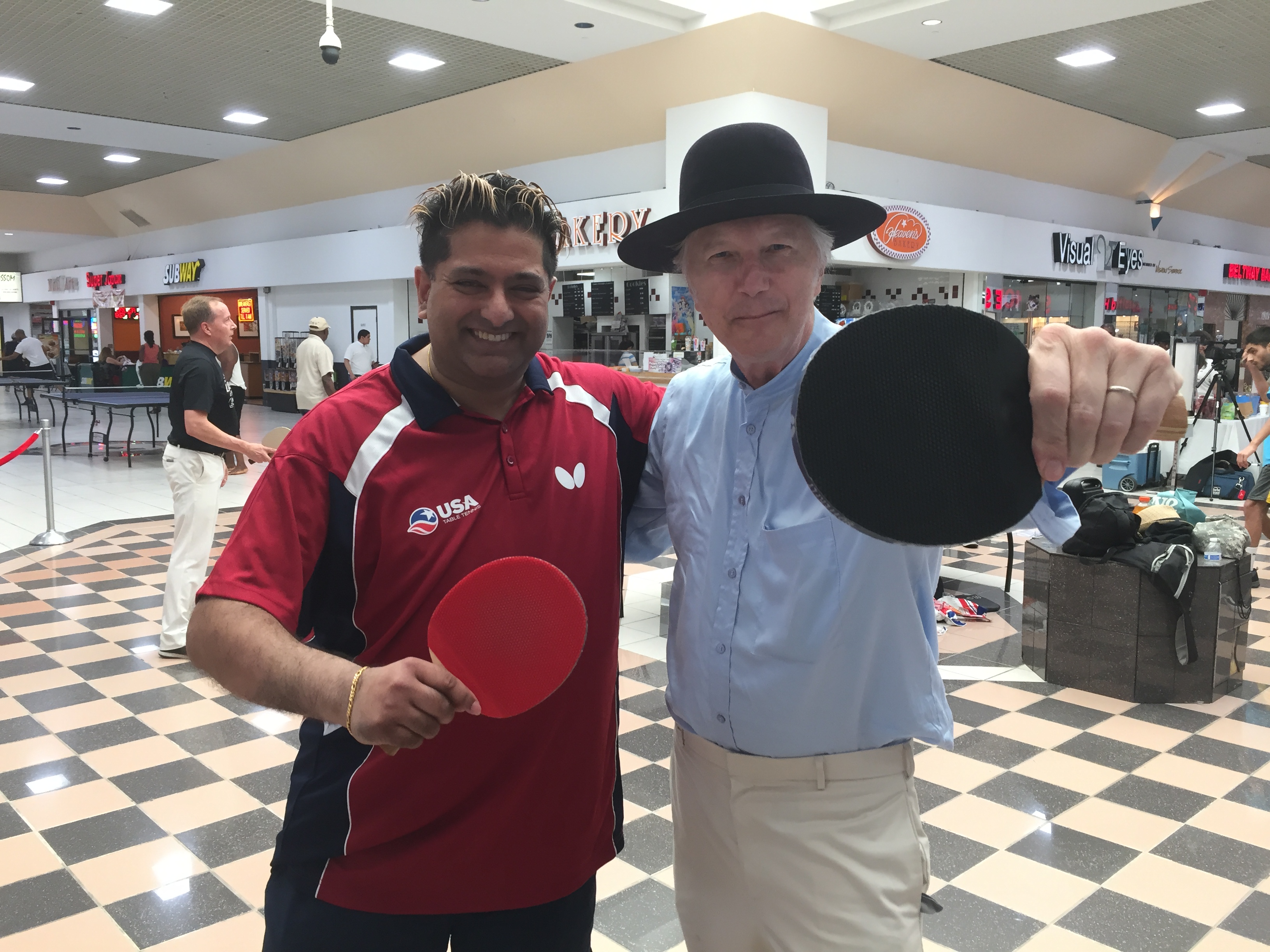 Playing ping pong with Navin Kumar.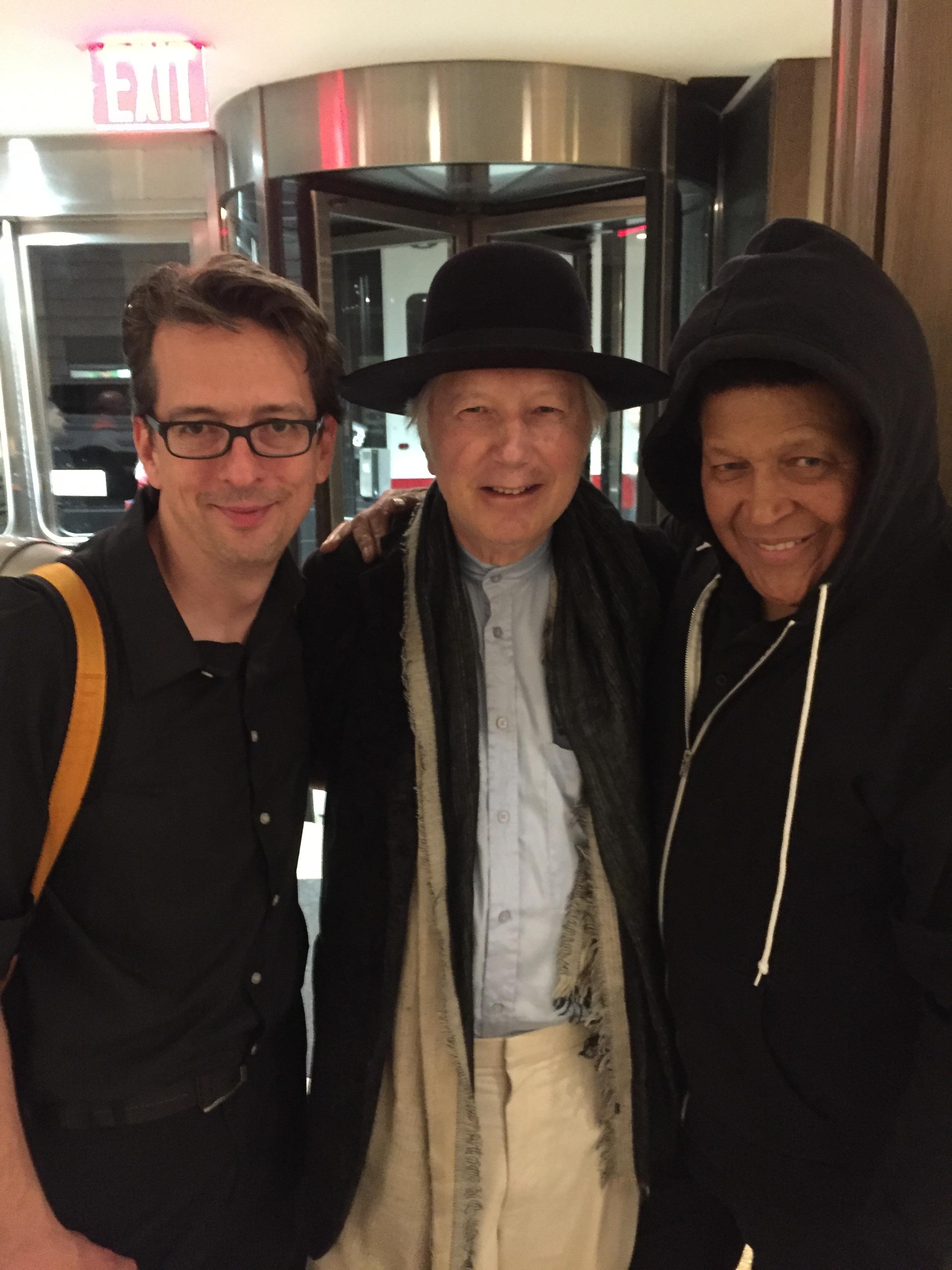 At the Princeton Club in New York City, with legendary "Twist Again" Chubby Checker and Favorite Human category Brandon Hollinger.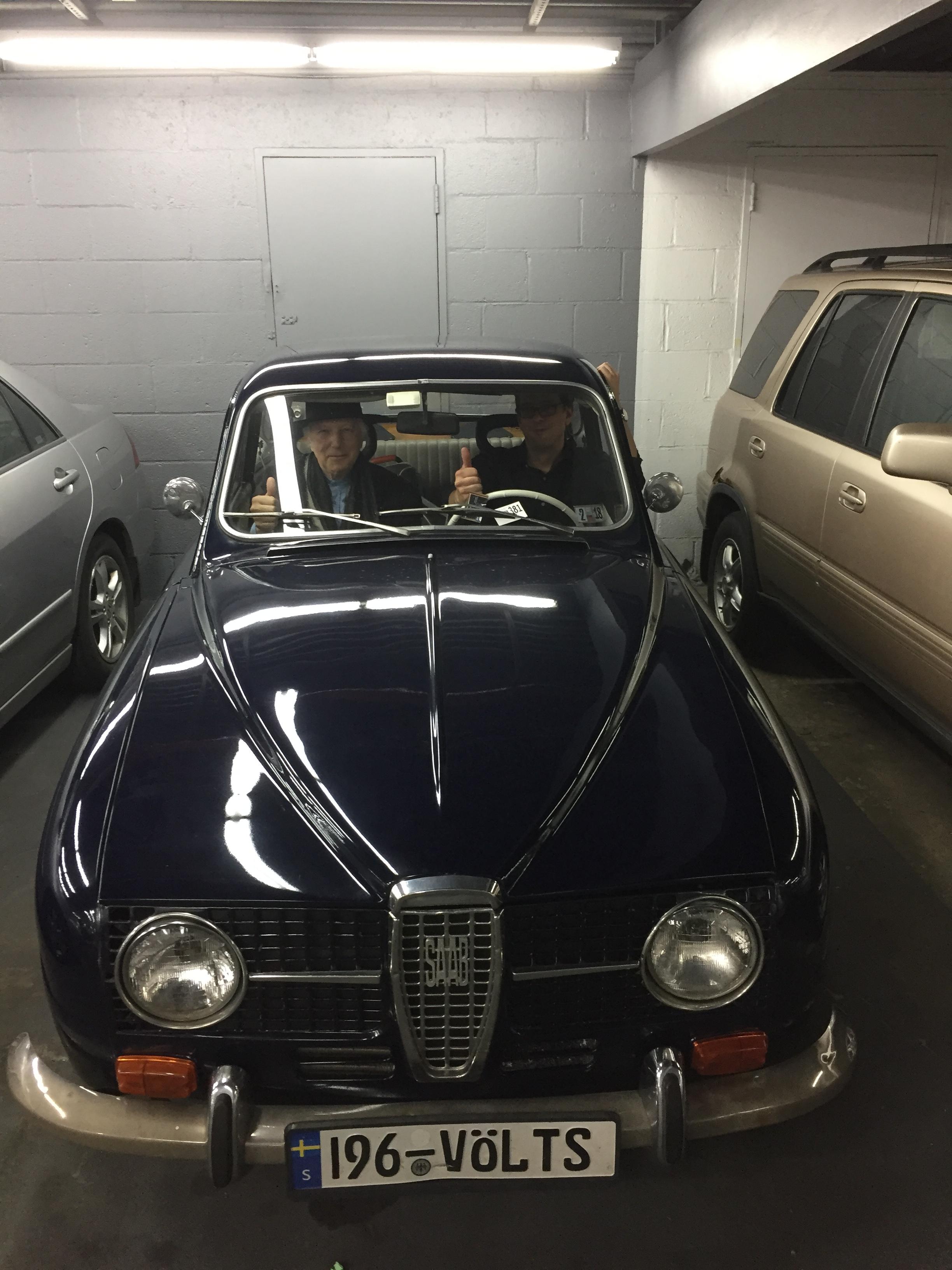 Electric Saab.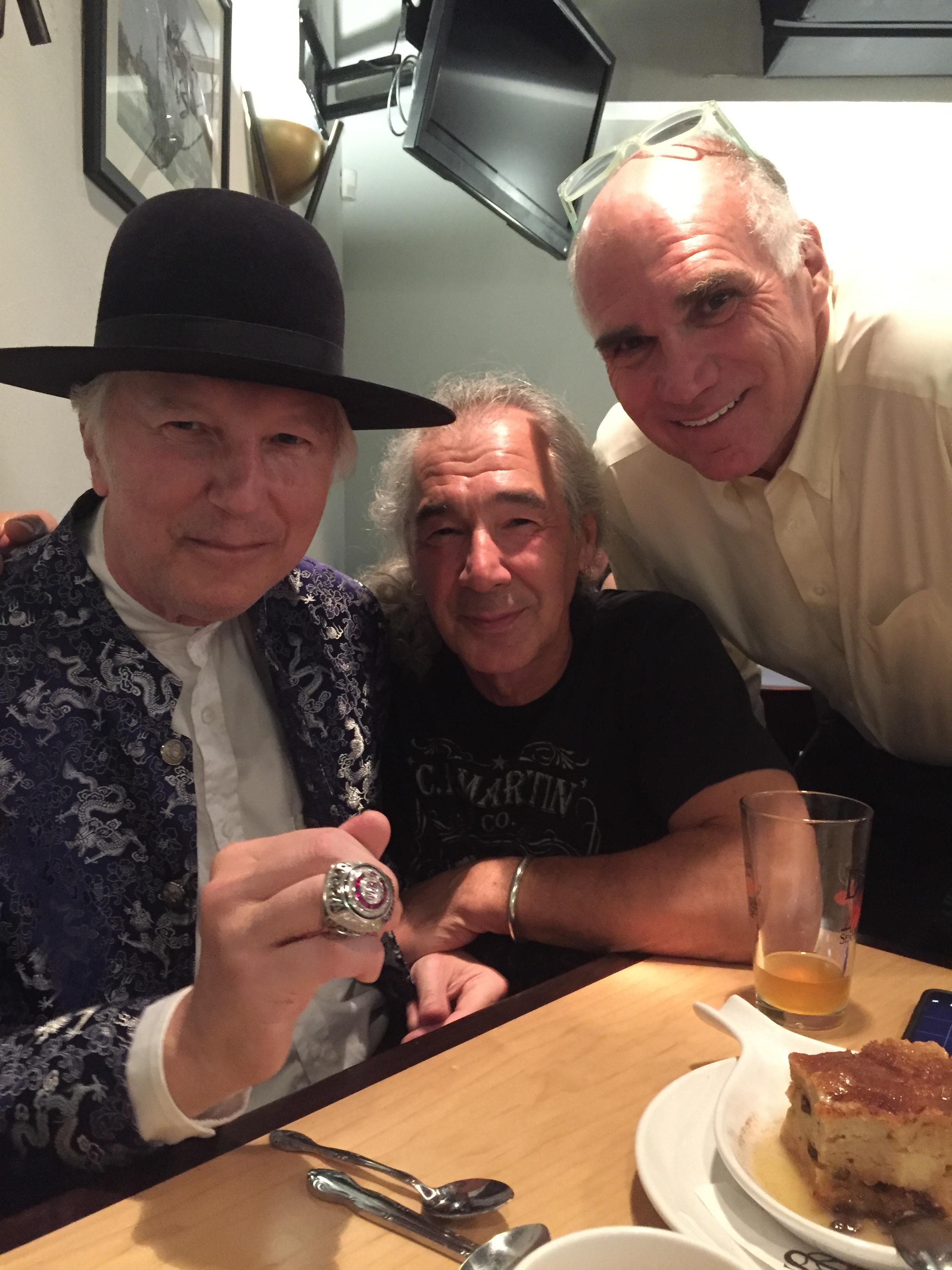 Royal southern hospitality treatment at Drago's Seafood Restaurant. The ring on my finger is an authentic Chicago Cubs championship ring won in 2016, after a 108 year drought. With Mime Restovic (center) and Tommy Cvitanovich (right).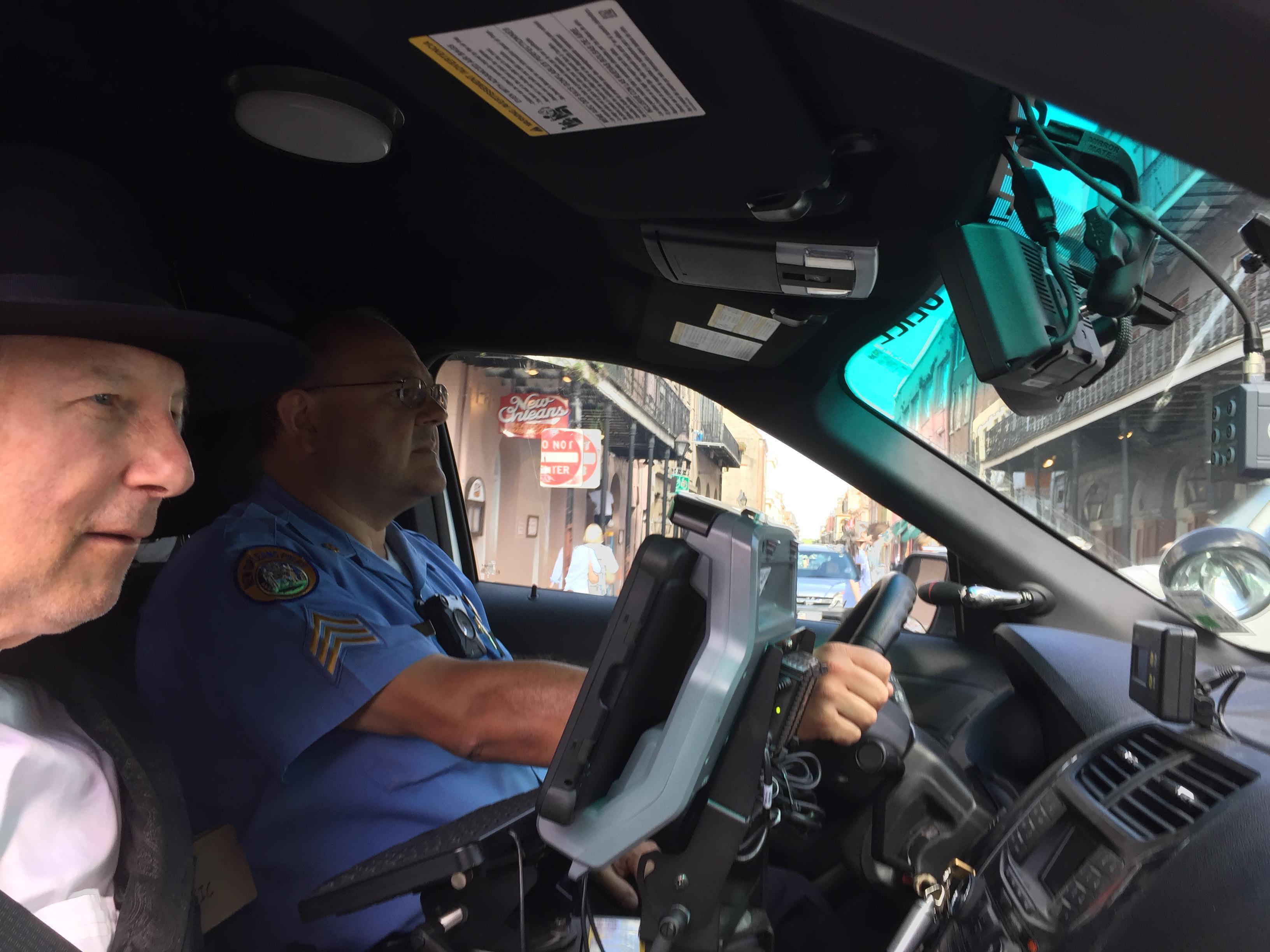 Police tour of New Orleans.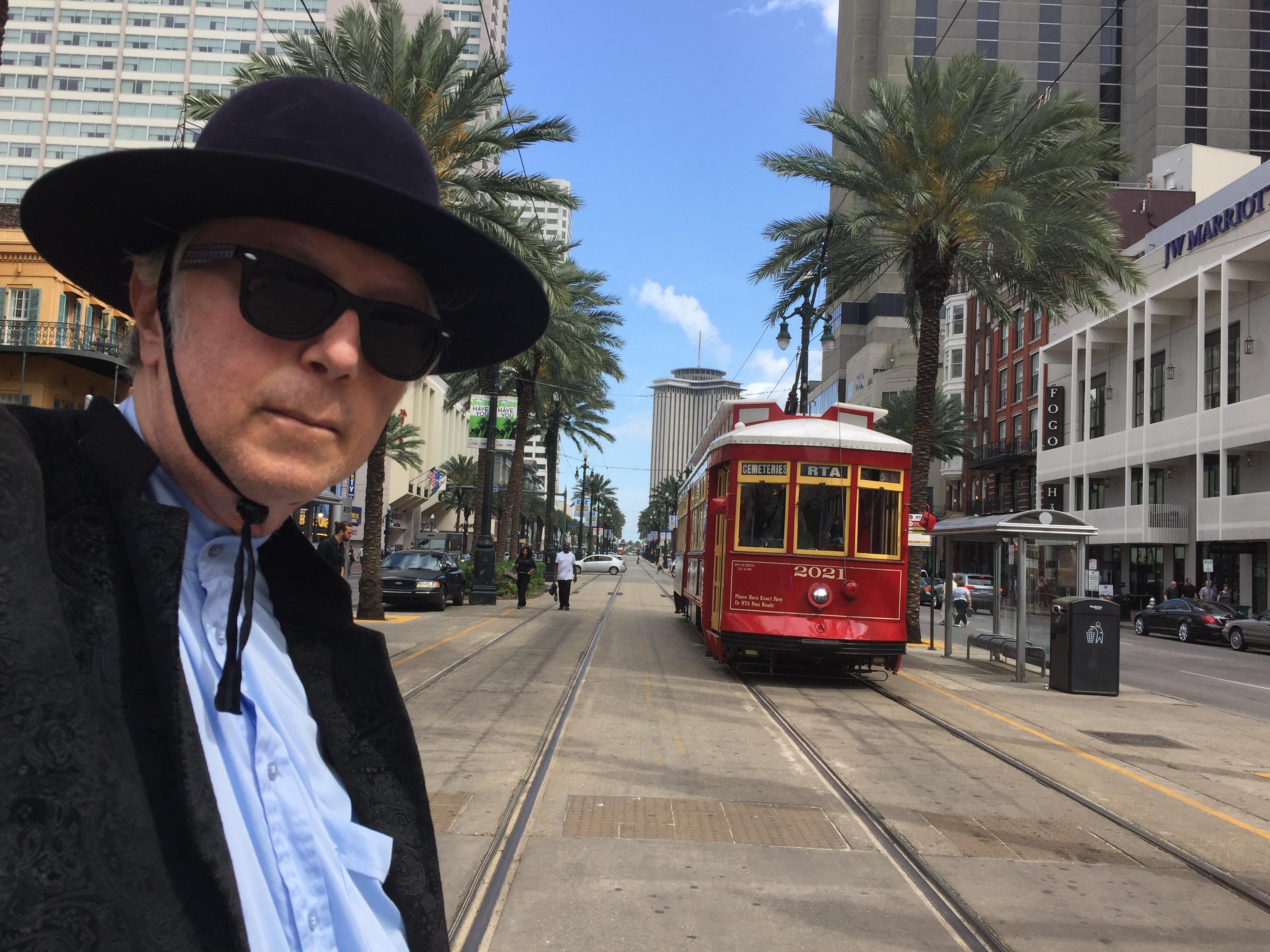 New Orleans, just outside of the French Quarter.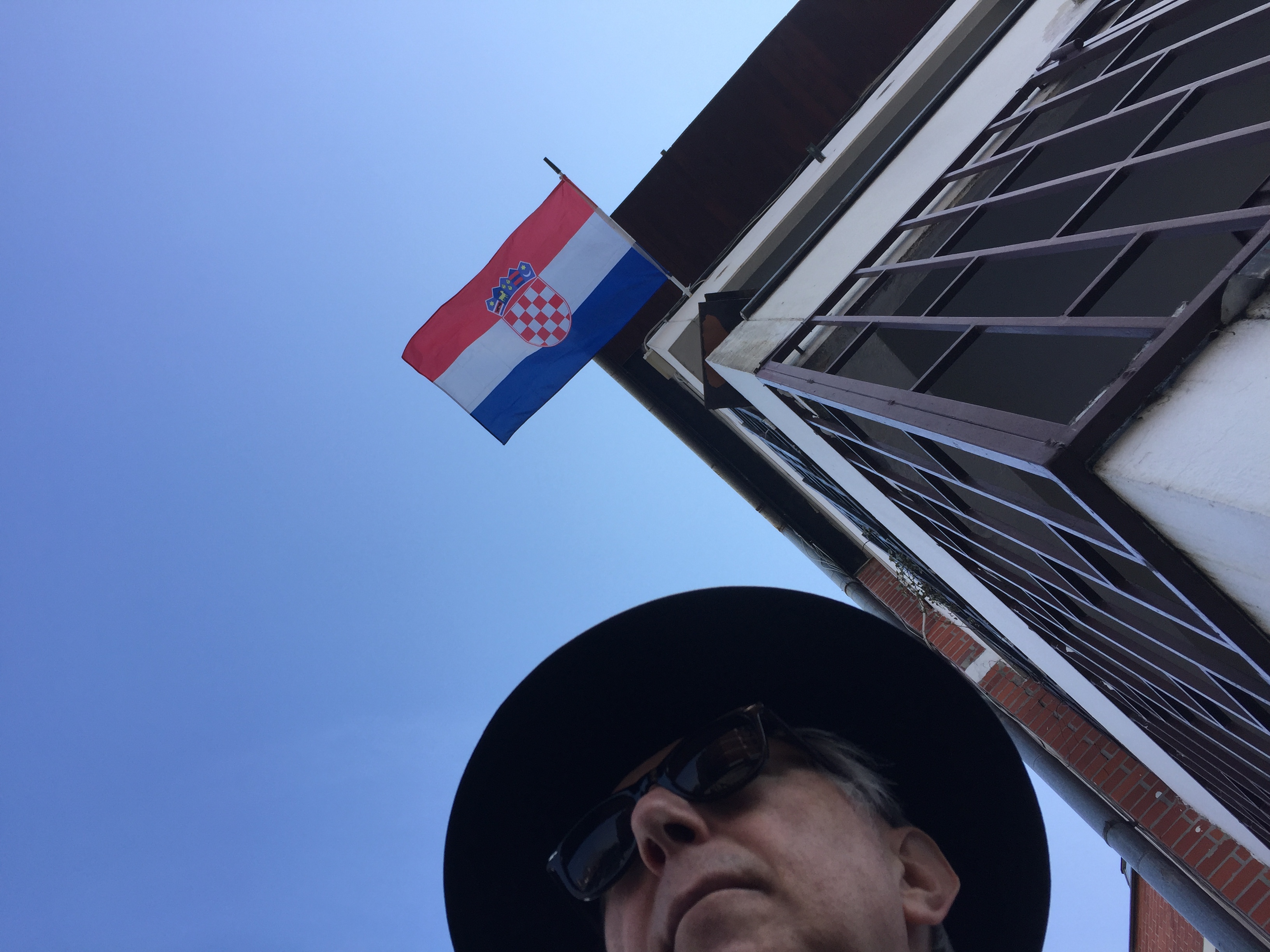 Zagreb

Ping Pong for Parkinson's (Video)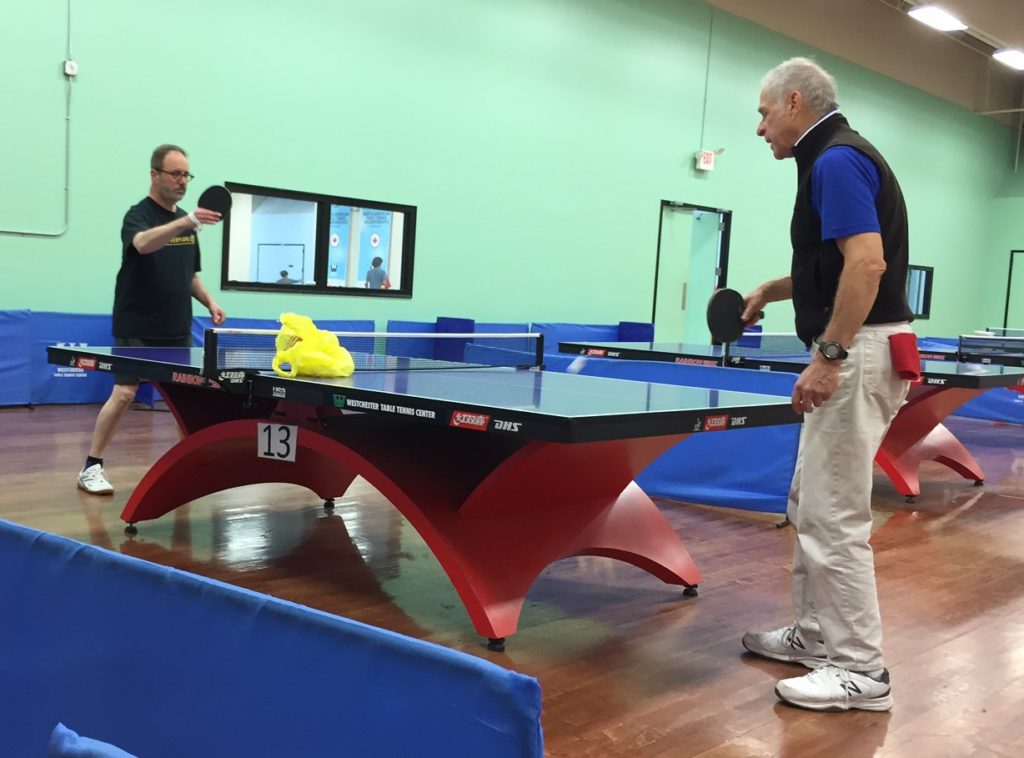 Ping Pong for Parkinson's 15th edition in Pleasantville, New York.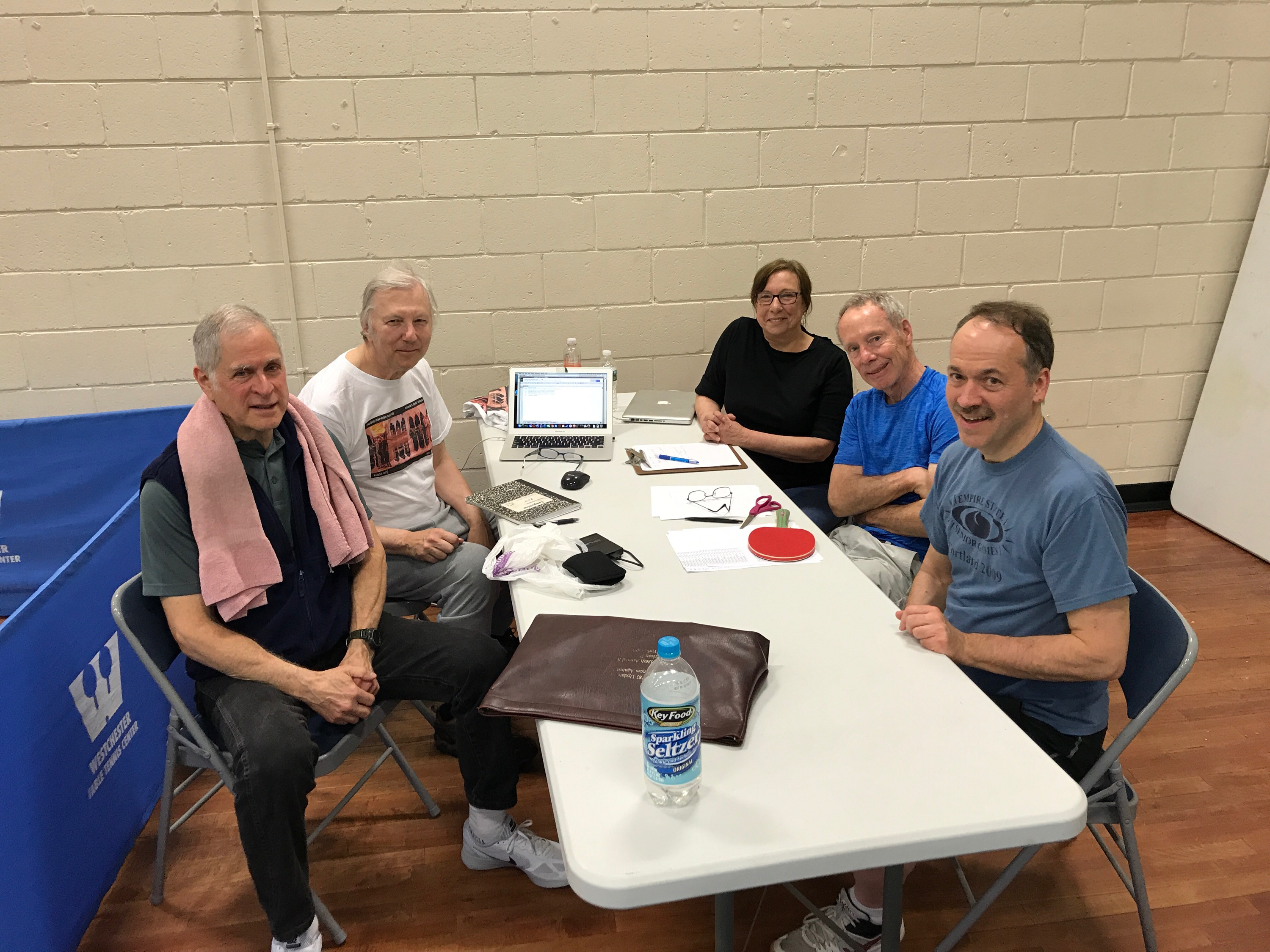 Ping Pong Parkinson team meeting for Wednesday's events at The Westchester Table Tennis Center.
L-R Art Dubow, Nenad Bach, Irene Silbert, Andy Schloat and Will Shortz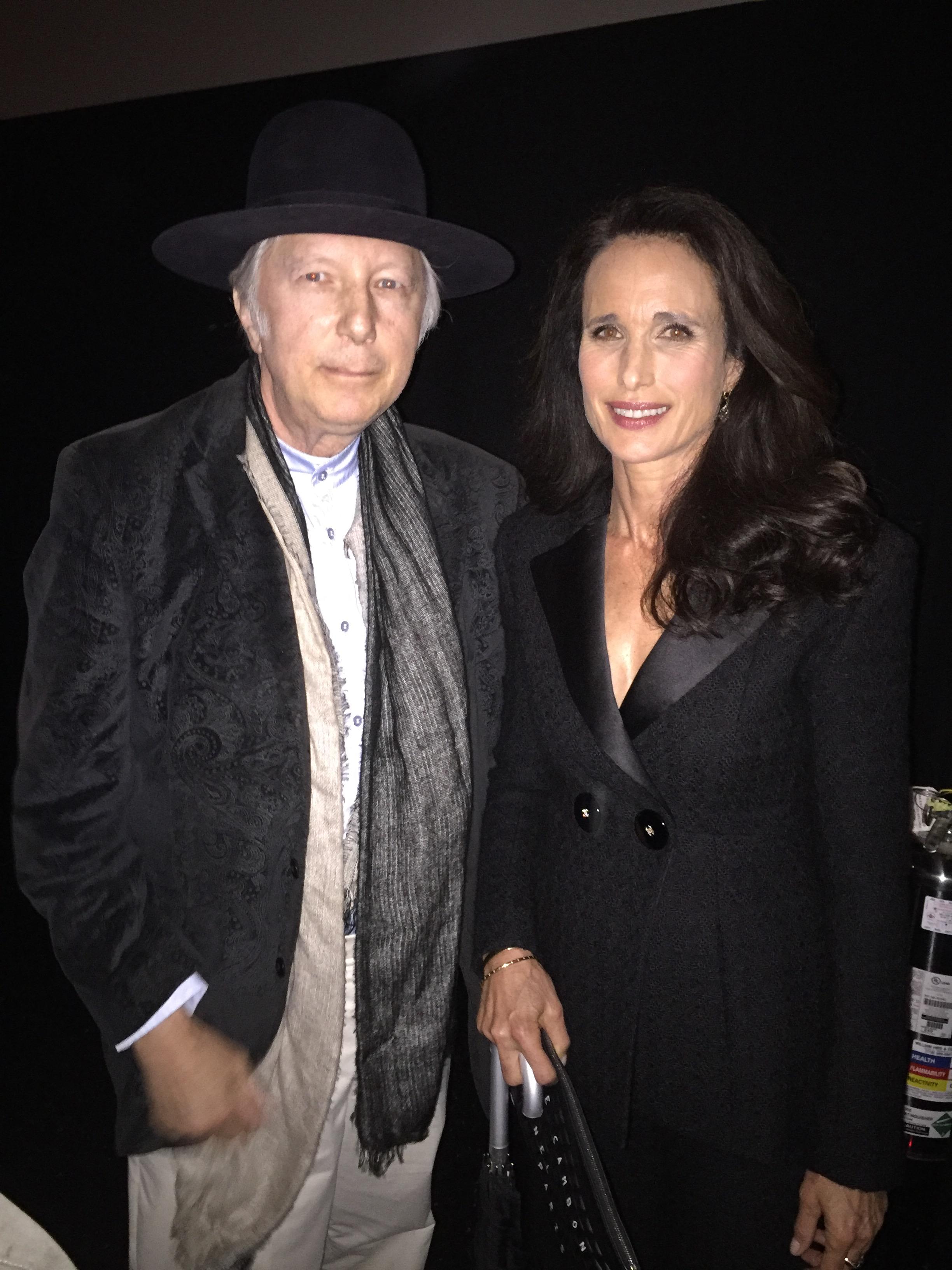 With Andie MacDowell at the Tribeca Film Festival premiere of the film Love After Love. I was an extra in the film.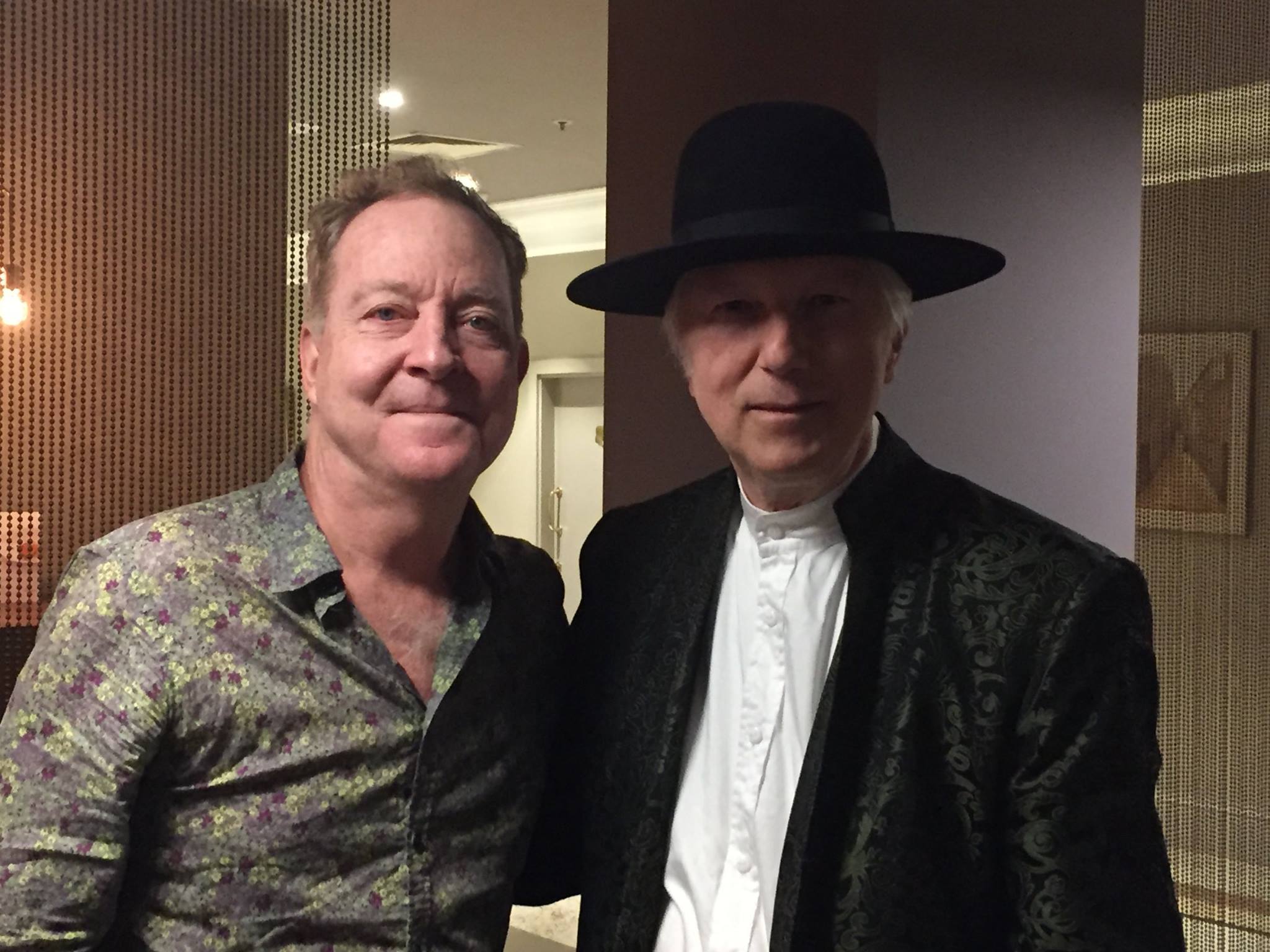 What a nice surprise, meeting B-52's Fred Schneider in Zagreb. Last time I met him in LA, worked briefly on a compilation CD with Paul McCartney that didn't happen. Pleasant man, a fellow democrat.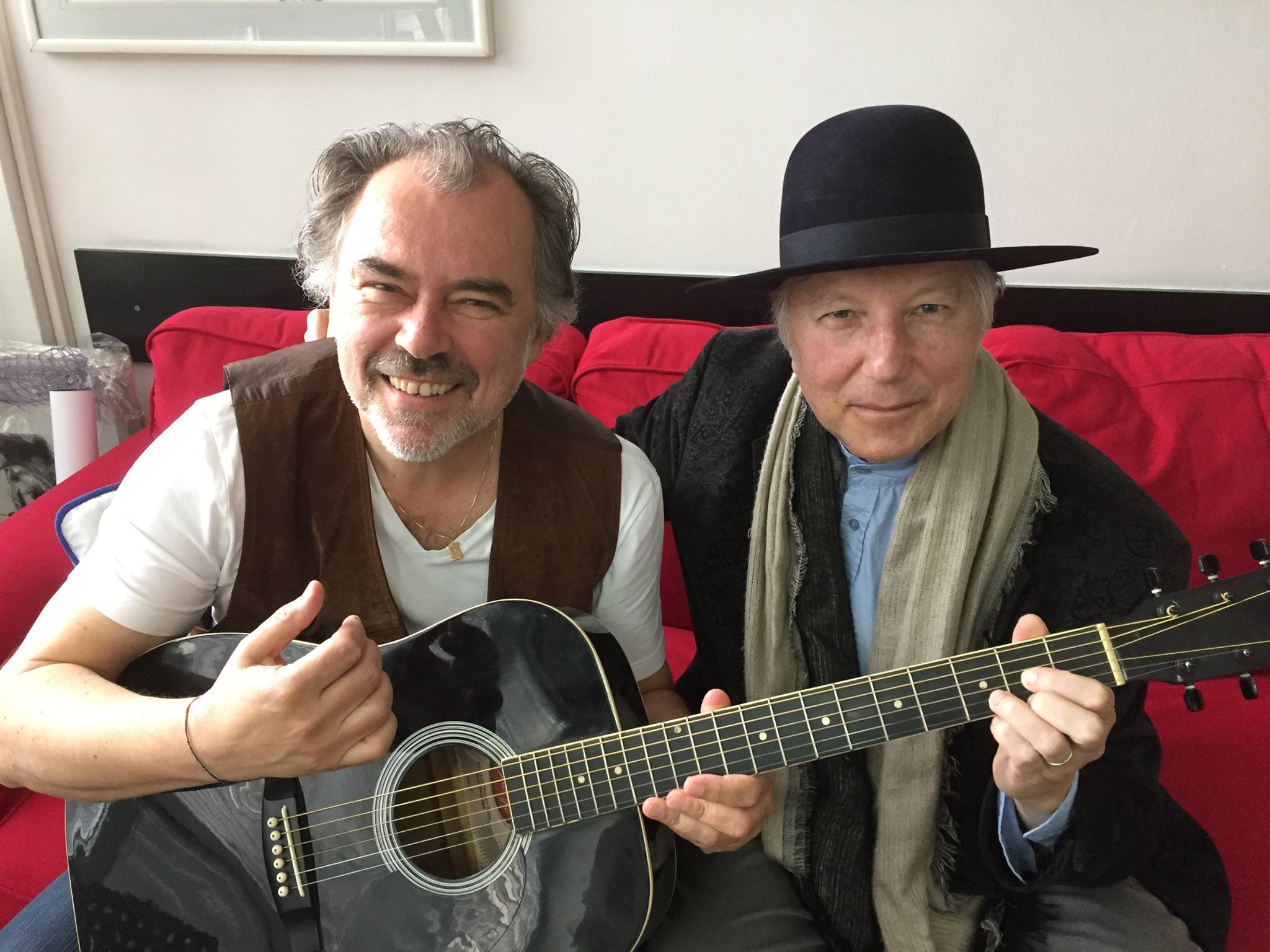 Drazen Siriscevic, Croatian cultural ambassador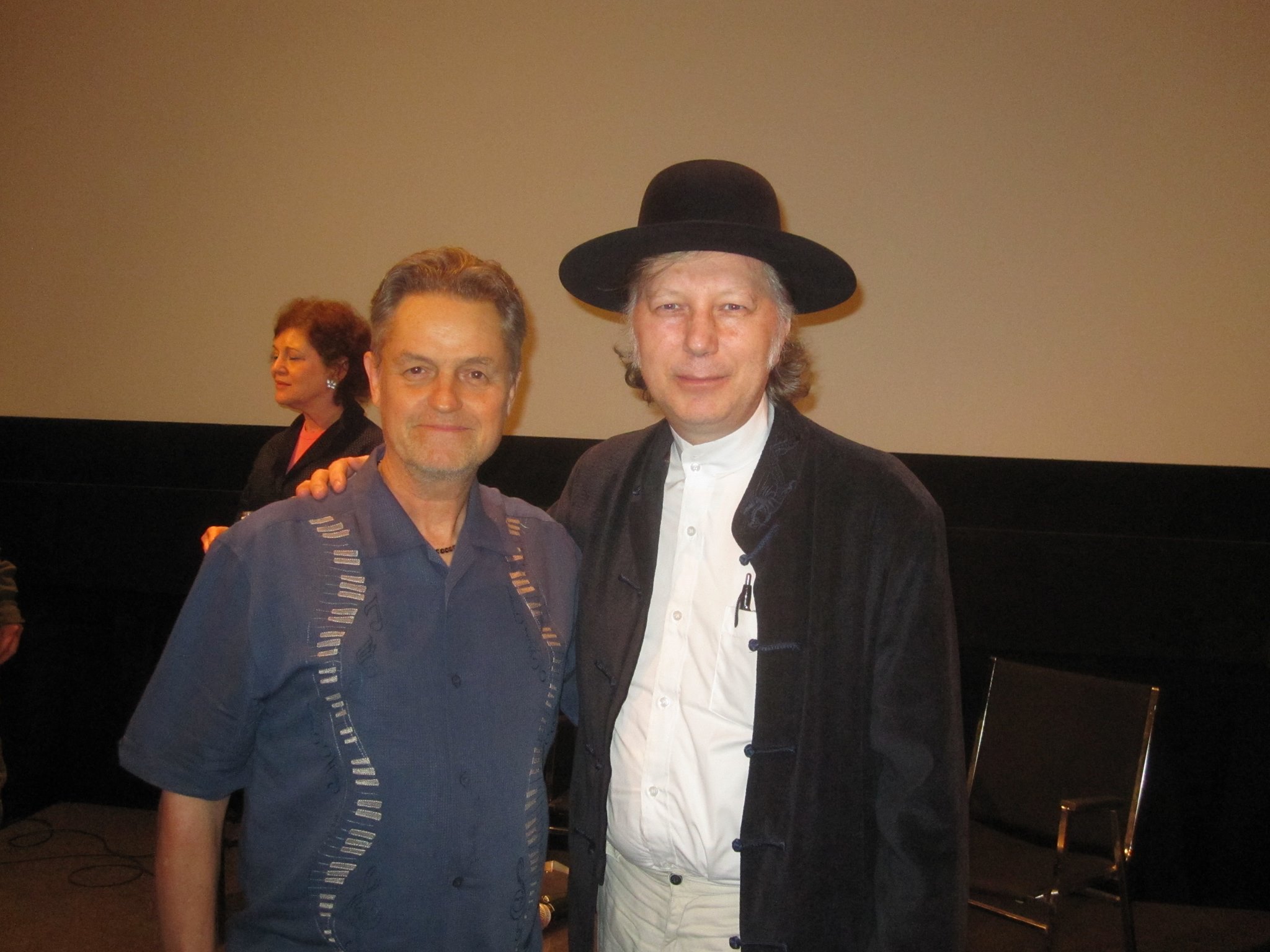 A very sad day, April 26th 2017.
Jonathan Demme 1944 - 2017
Kindness and talent. Film and Music world lost a giant.
Met Jonathan for the first time in 1984.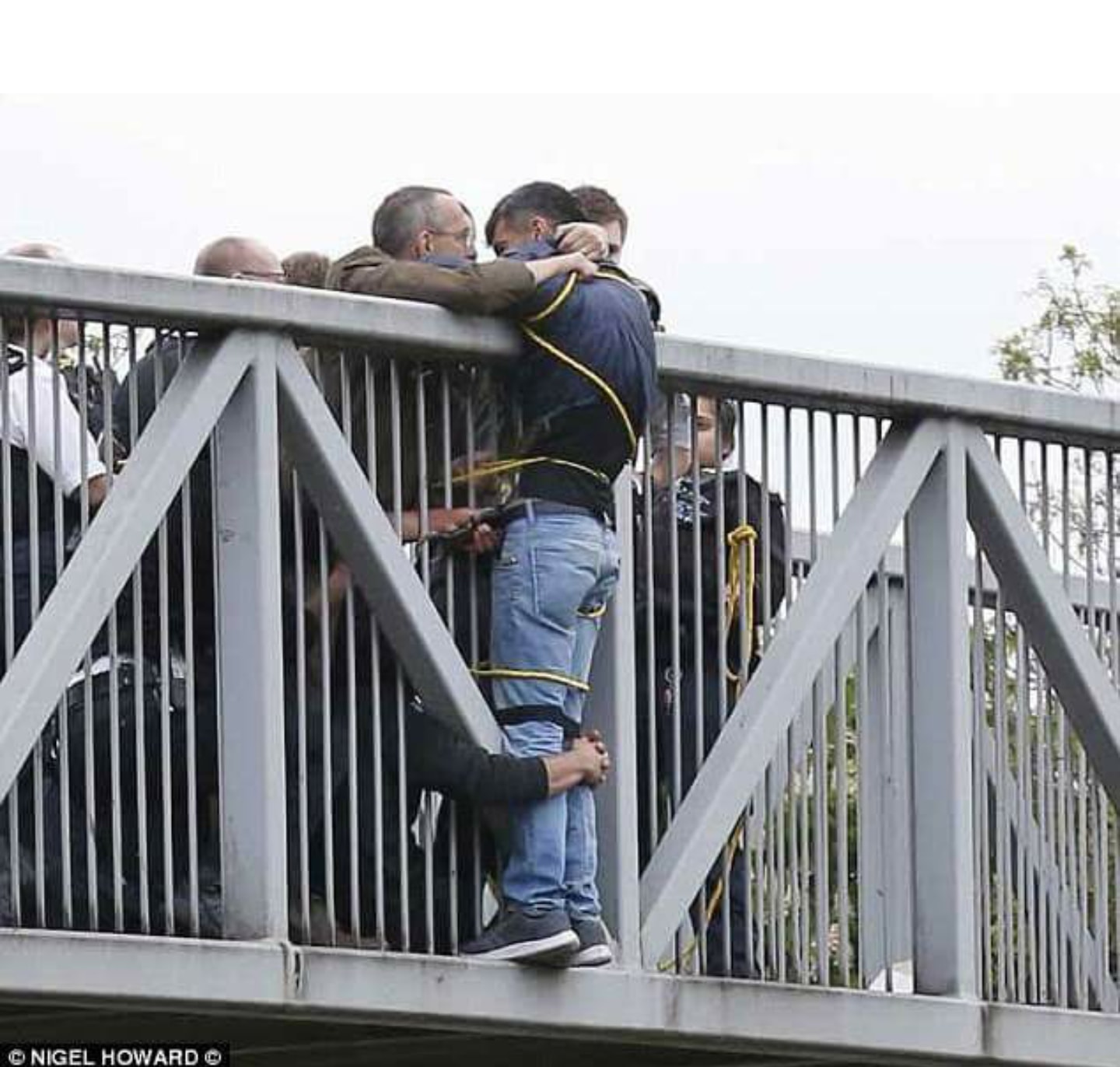 This should be on a News programs around the world. Daily. Don't let the politics and politicians bring you to despair and inactivity. Ovo su vijesti koje bi trebale biti na Dnevniku. Ne dozvolite da vas politika i politicari obeshrabre i ucine nedjelotvornim.
A man wanting to jump off a bridge in London, talked round by absolute strangers who proceeded to hold him for an hour until help arrived to get him down safely. Look at that grip. Look at the care, compassion, selflessness & determination shown by complete strangers to a fellow human being.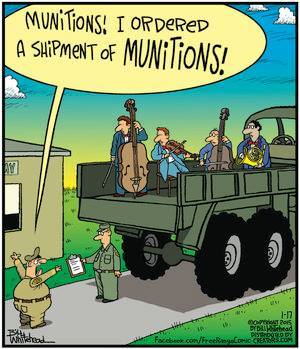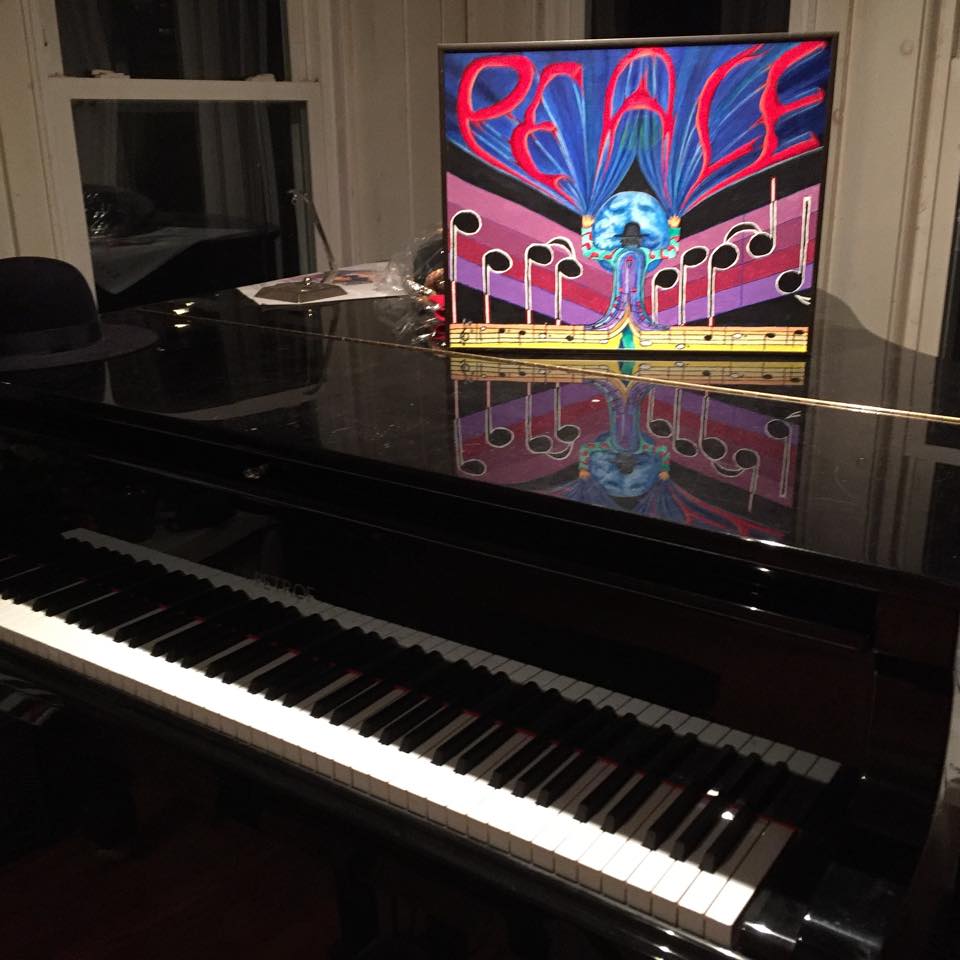 Painting by Vincent Cricchio, a gift to me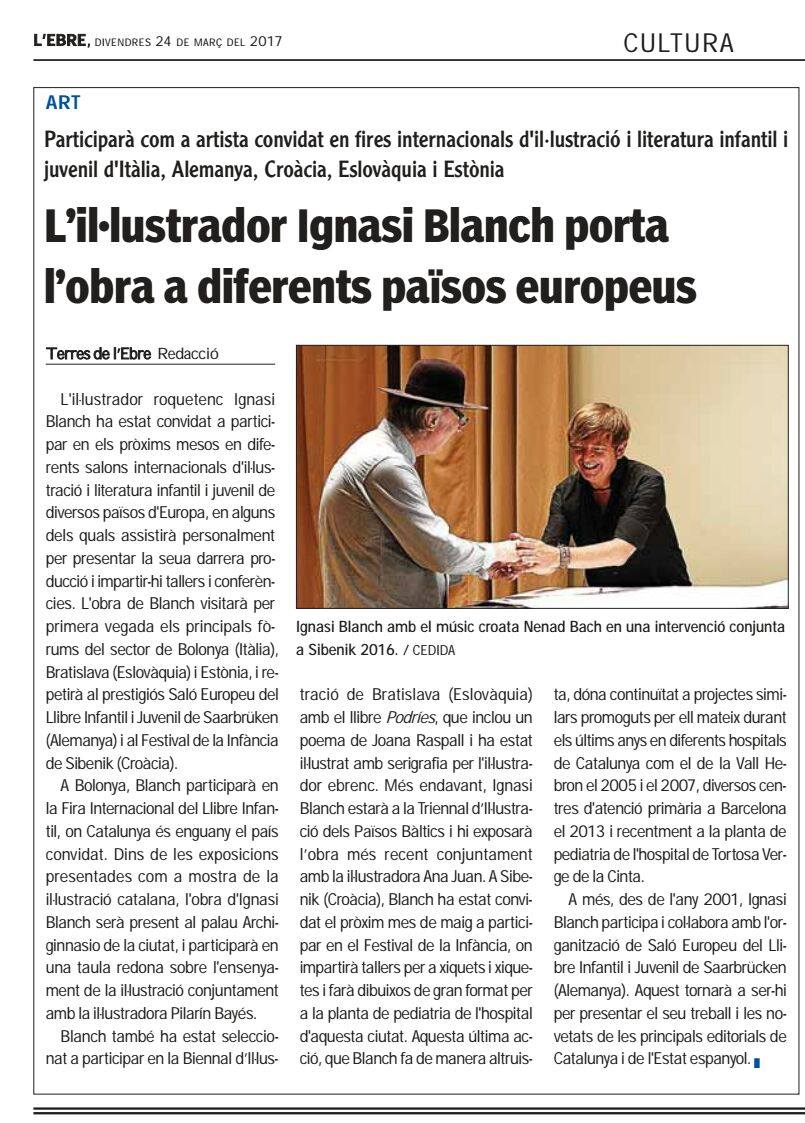 A dear friend, very talented artist, Ignasi Blanch from Barcelona..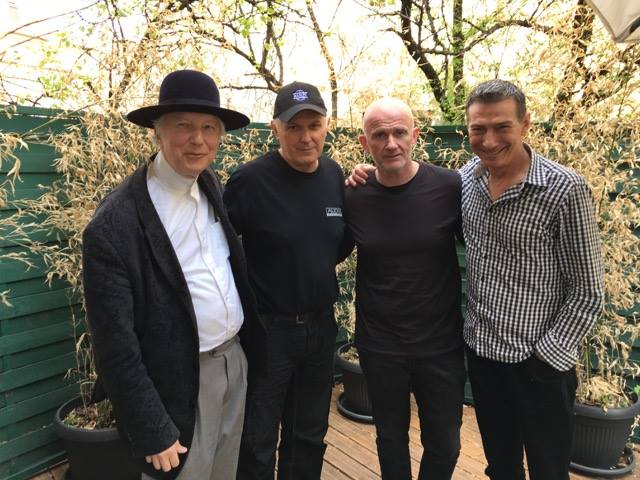 Meeting at Aquarius records L-R Nenad, Drago Smokrovic, Boris Horvat and Massimo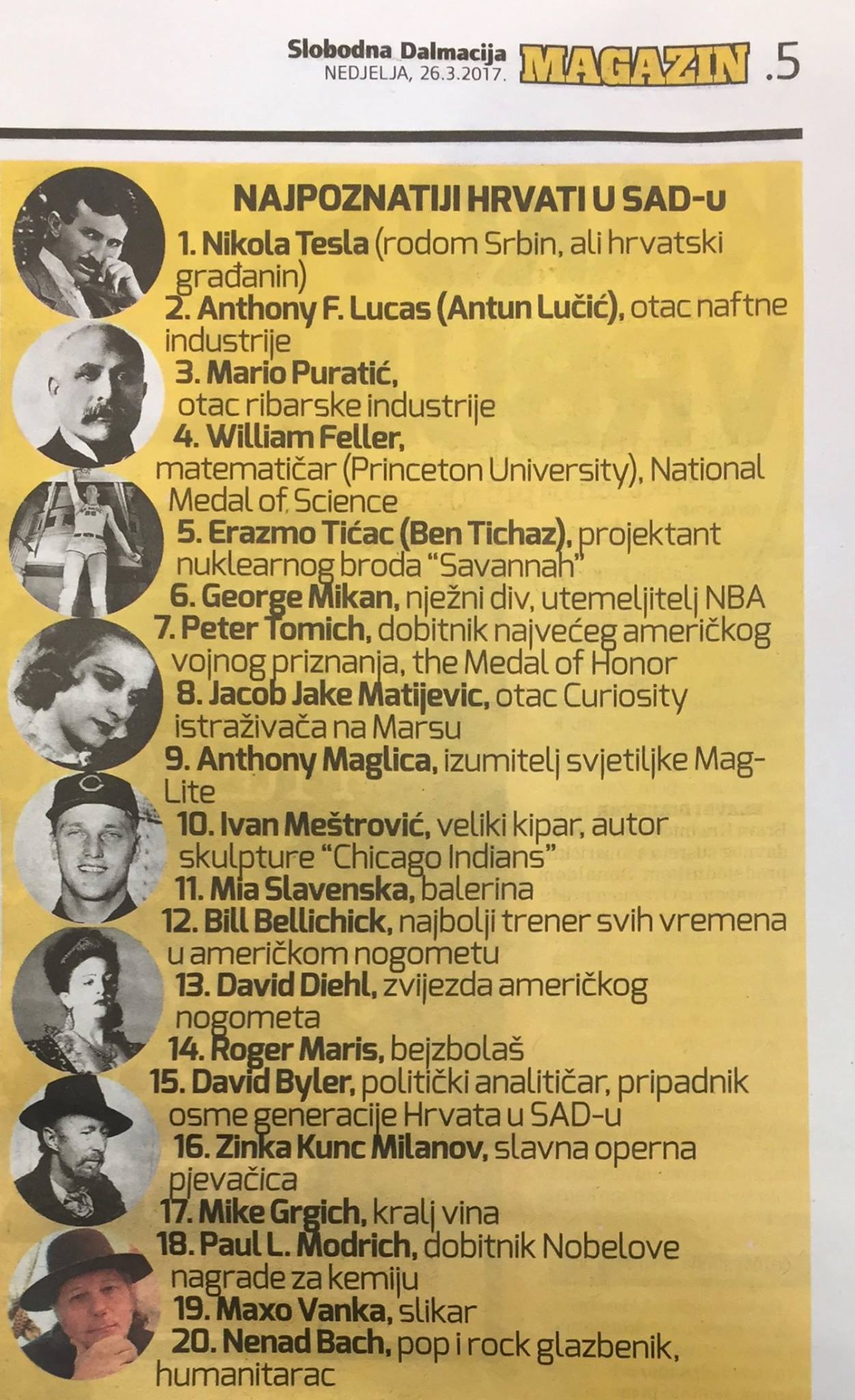 The most famous Croatian Americans by Slobodna Dalmacija. Honored to be on the list.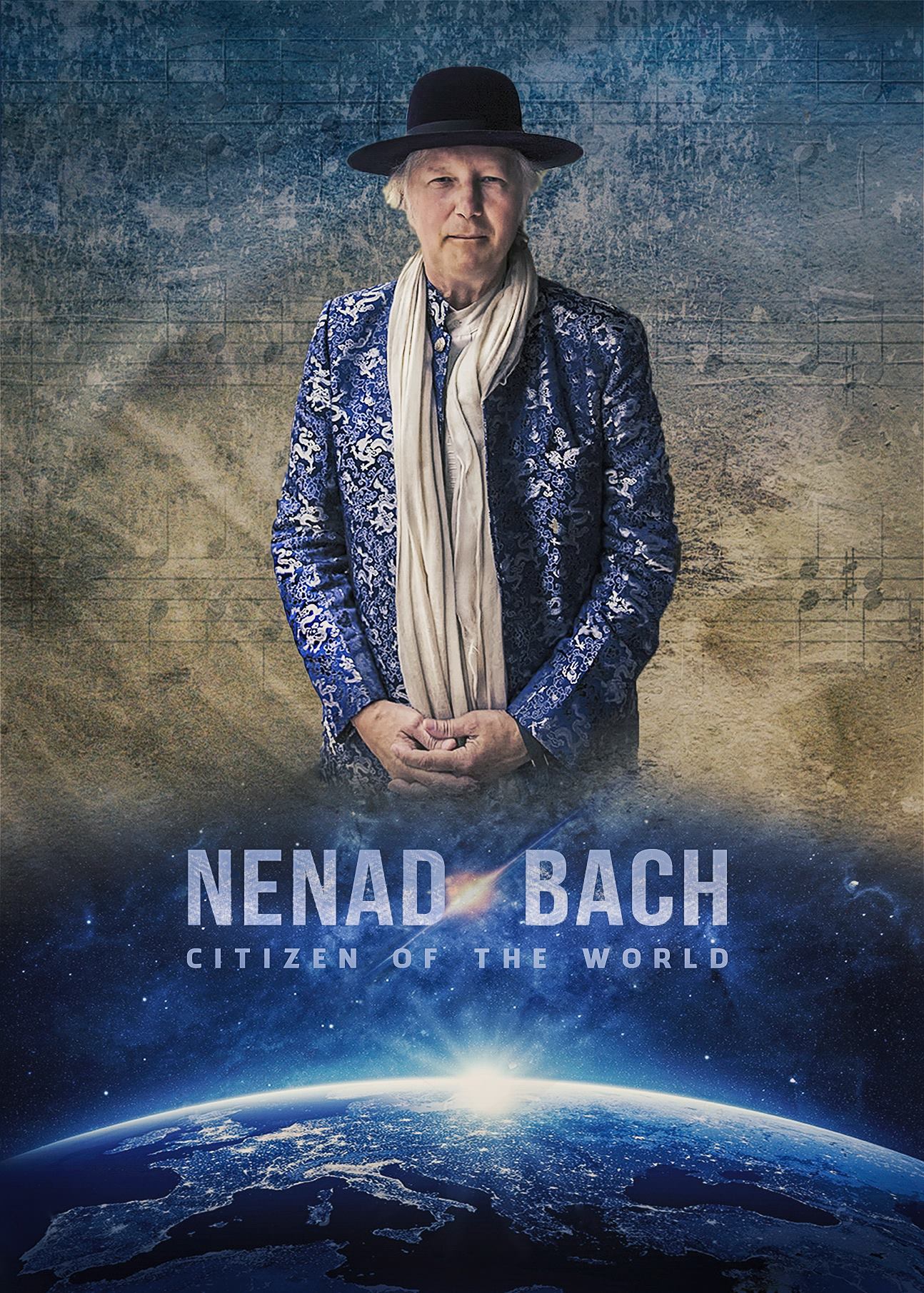 Design and photo by Ranko Tintor Fiko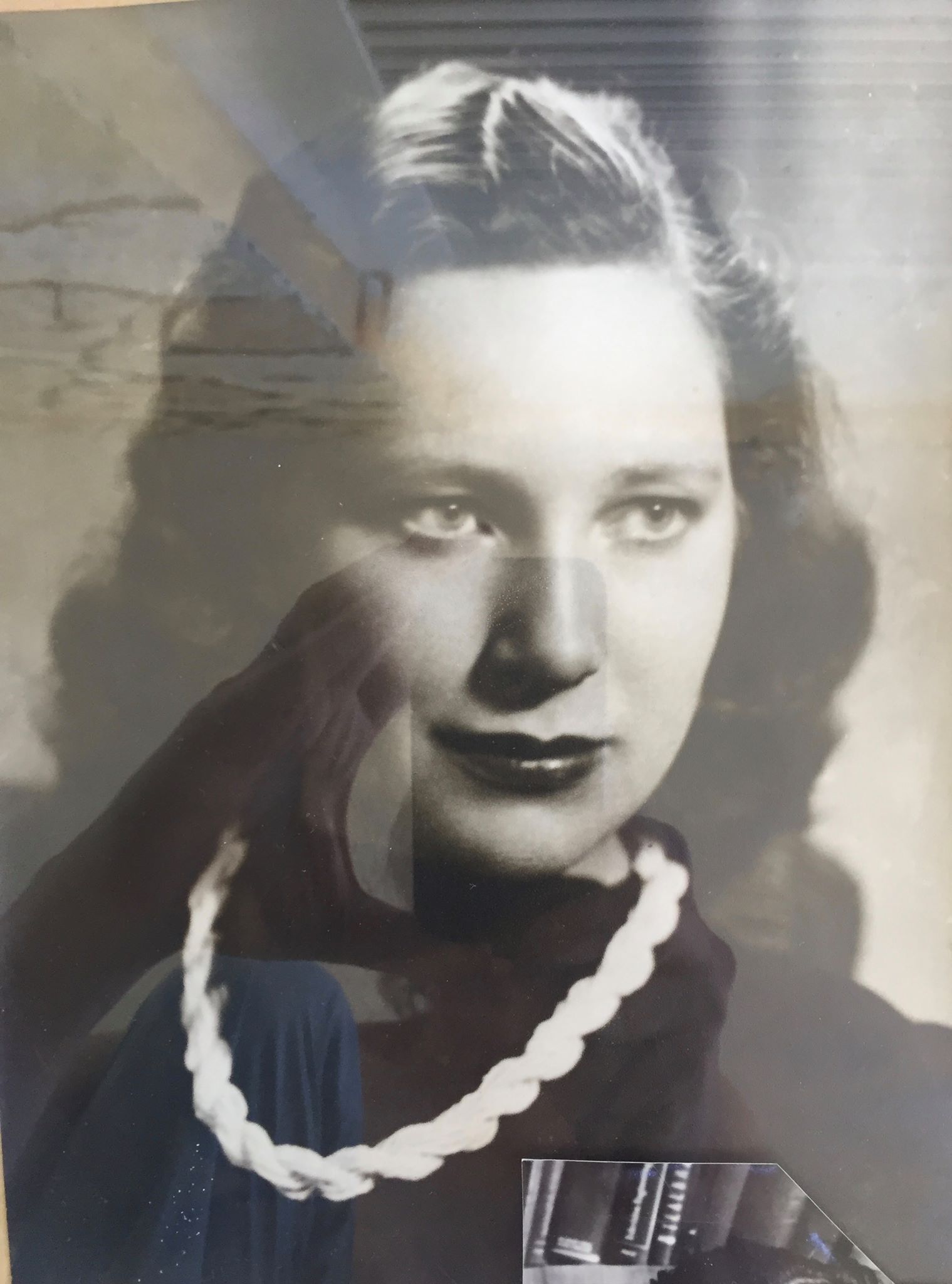 My mother
---
...and this is just a glimpse...peace, nenad 
---
All videos were directed by Zoran Orlic
https://www.youtube.com/watch?v=dtIknVqedvc - Video I Will Follow You Hi-rez
https://www.youtube.com/watch?v=EeaG9h2bFUs - Video Everything Is Forever Hi-rez
https://www.youtube.com/watch?v=QaijaZnVNHU - Video Digital Revolution Hi-rez
https://youtu.be/85Mz7DpSSO0 - Video Daughter's Eyes Hi-Rez
https://youtu.be/ZaNVB7EbUSk - Video I will Follow You performed last year with the Dubuque Symphony Orchestra

Newsletter editor: Marko Puljic.

Previous newsletters can be found at: http://nenadbachband.com/newsletterblog

The Nenad Bach Band is:
Nenad Bach: lead vocal, piano, acoustic guitar
Joe DeSanctis: keyboards, backing vocal, melodica
Richard Lindsey: bass, backing vocal
Michael O'Keefe: drums, backing vocal
Al Orlo: guitar
Follow Nenad on Twitter, Instagram, and Facebook.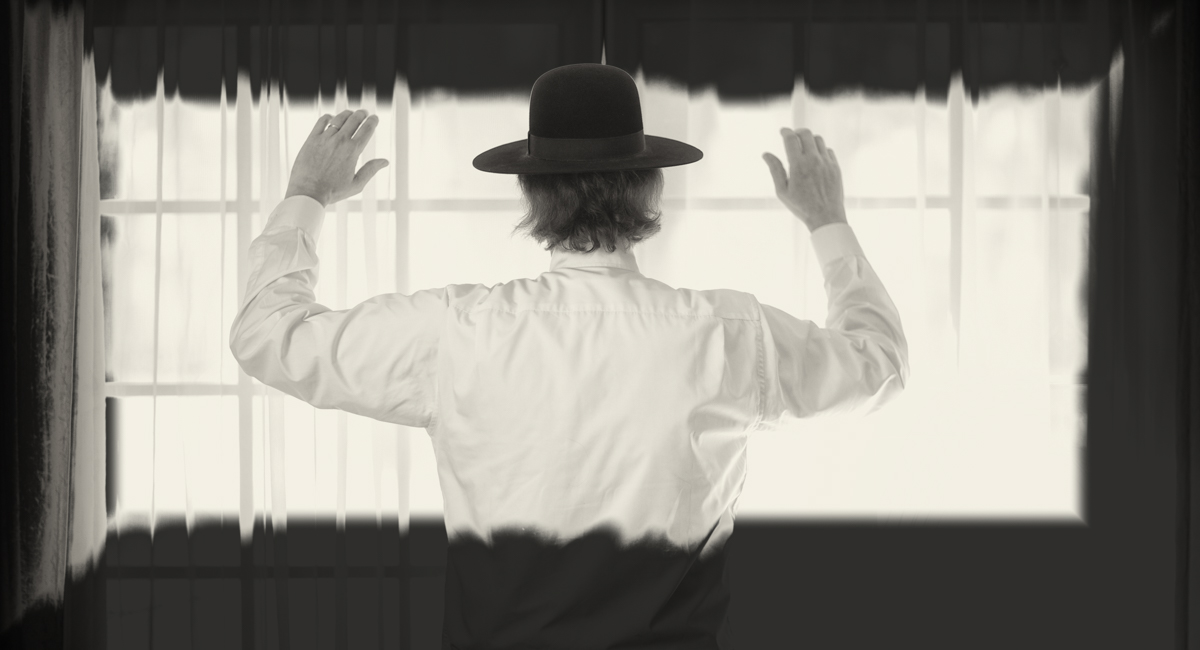 World Peace in One Hour. Photo by Zoran Orlic.