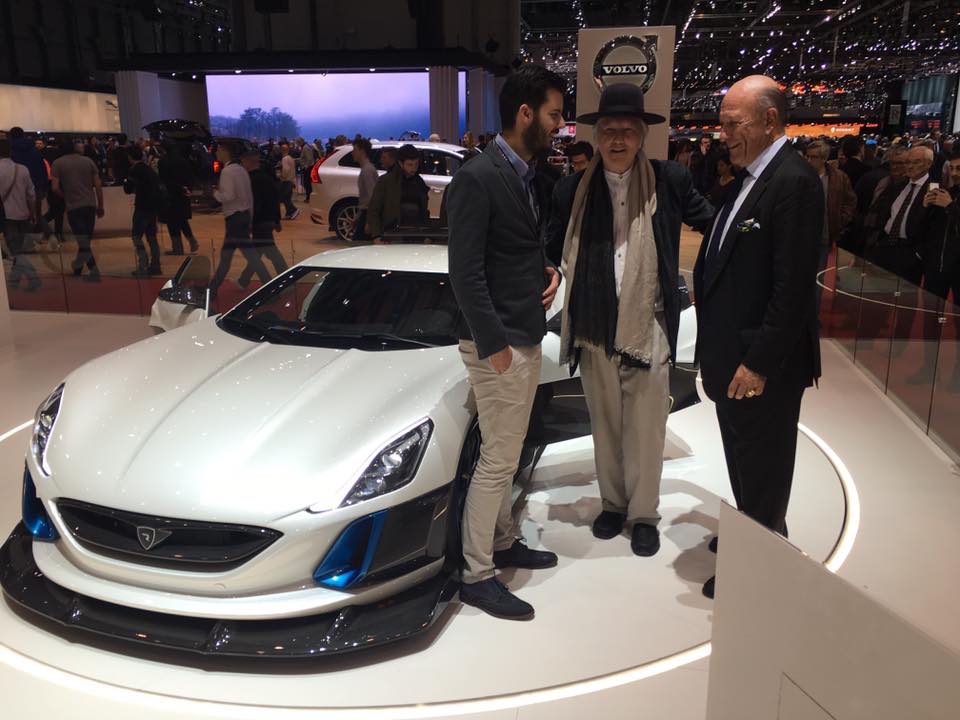 At the Geneva Motor Show in March, discussing the future of Croatian super-electric cars with Rimac Automobili Founder Mate Romac (L), and Ivan Mazuranic (R).
June 6, 2016
This is shaping up to be a busy year. Nenad has already crossed the Atlantic for a working trip to Switzerland where he met with Mate Rimac inventor of the world's fastest electric car at the 86th annual Geneva Motor Show. 
Mate Rimac, Ivan Mazuranic and Daniel Kolak joined us for another successful seminar of Branding Hrvatske, which was held in Zagreb, Croatia.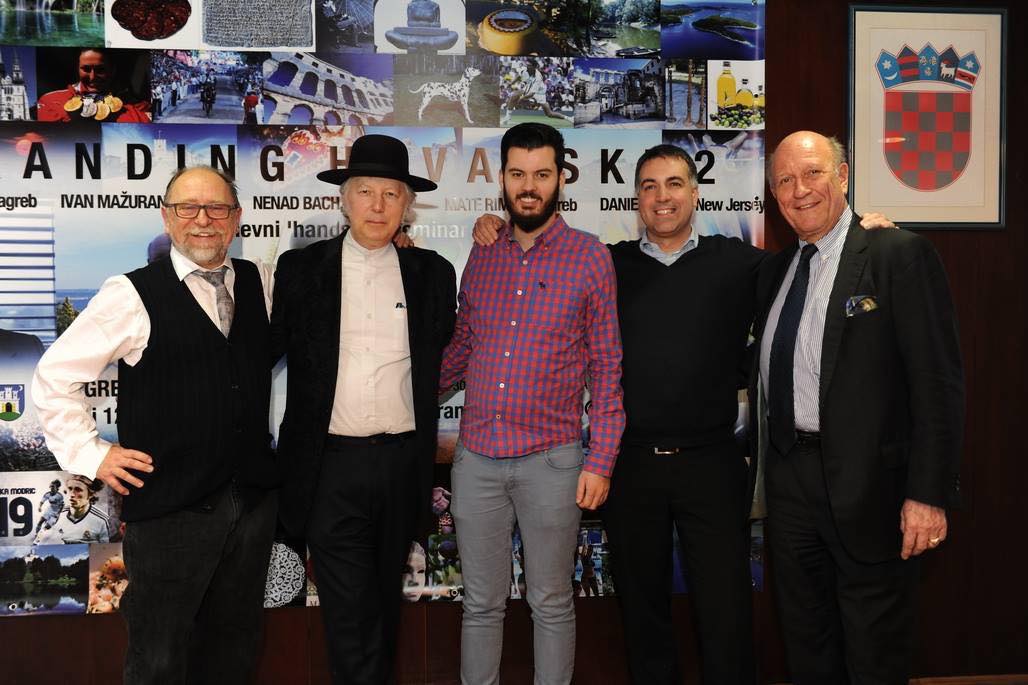 (L-R) Daniel Kolak, Nenad, Mate Rimac, Petar Curic, and Ivan Mazuranic.

Petar Curic, Nenad and Branding Hrvatske were featured guests on "Svakodnevno" on Z1 TV - interview is in Croatian and starts at the 27:00 minute mark.
Nenad was part of a panel discussion on
Croatian Arts & Entertainment in USA
which was a part of the1st Conference of the Association of Croatian American Professionals and was held on Friday, Apr 22nd in Washington, DC.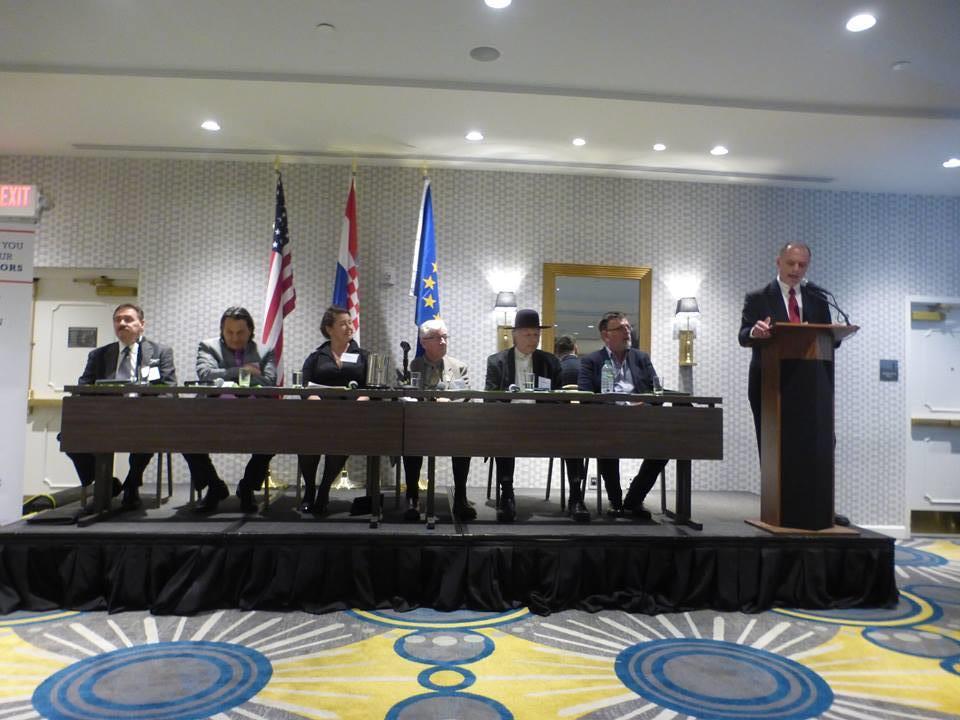 (L-R) Tom Vesolich, Jack Barich, Paula Poskon, Tim Healy, Nenad Bach, and Dragan Cacinovic

Nenad was also backstage for the taping of the 100th episode of "Redacted Tonight" hosted by his new favorite comedian Lee Camp.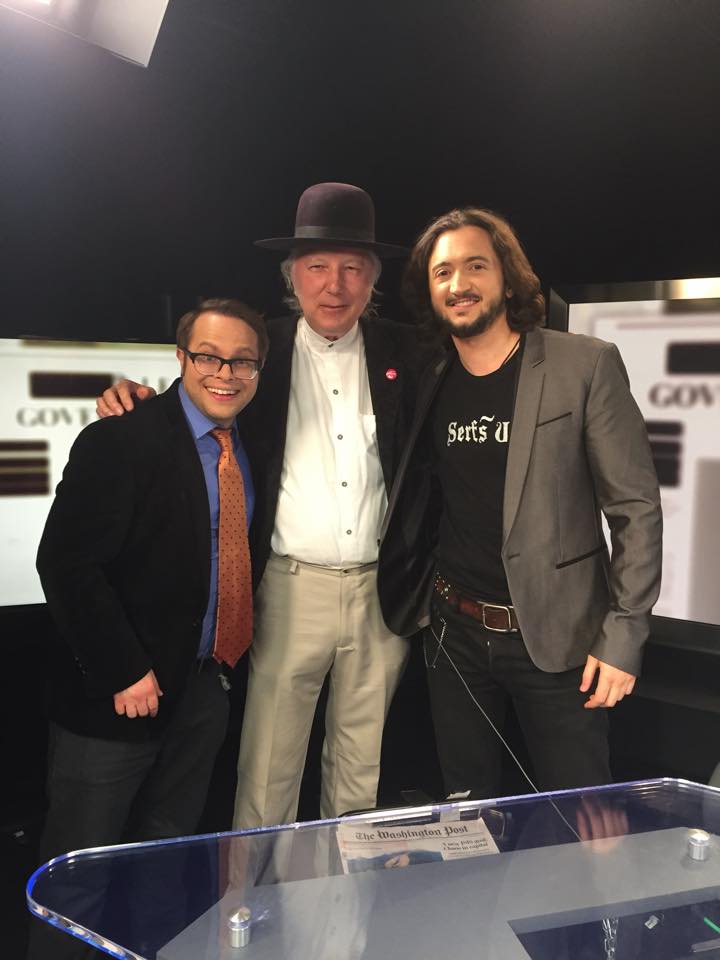 (L-R) John F. O'Donnell, Nenad and Lee Camp.
On June 21st Nenad will be in Dubrovnik and will be performing with the talented
Stijepo Gled Markos
in the International Cultural Education and Rehabilitation Festival Sentimento in Dubrovnik. The aim of the Festival is to use music and sound for the rehabilitation of persons with special needs and to integrate them in the community where they contribute and interact as artists and creators with the assistance of teachers and music therapists while composing music pieces that are performed by world renowned musicians.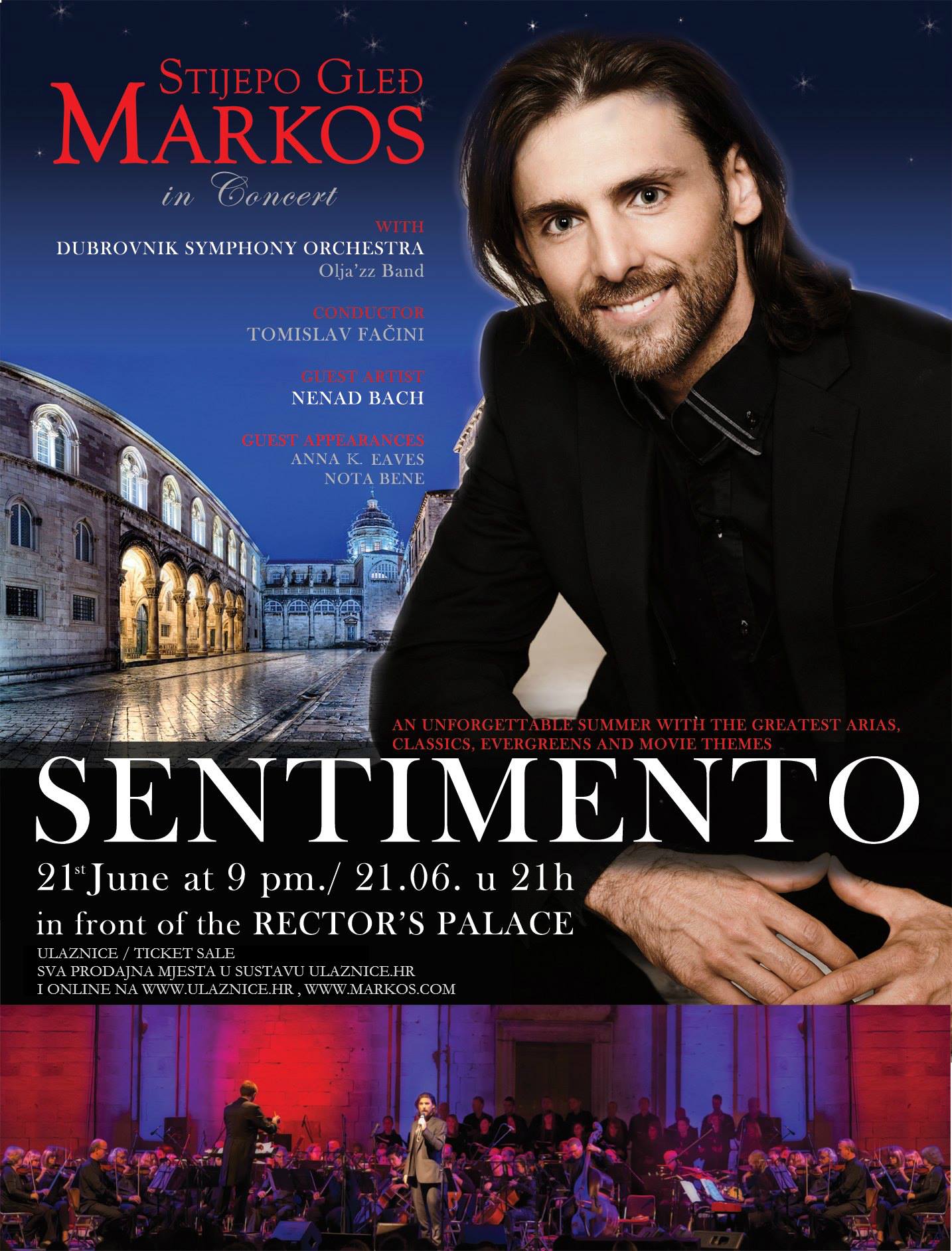 From there, Nenad goes to Sibenik to participate in the 56th annual International Children's Festival in Sibenik. He will be hosting a workshop called "950 Degrees, Sound of the City". You can read more about the workshops in Croatian
here
. For more information about the festival in English, go
here
.
Finally, Nenad returns to Sibenik to celebrate the city's 950th anniversary celebrations. You can read about Sibenik's rich history on
Wikipedia
, or if you are old school, you can read about it in Collier's Encyclopedia.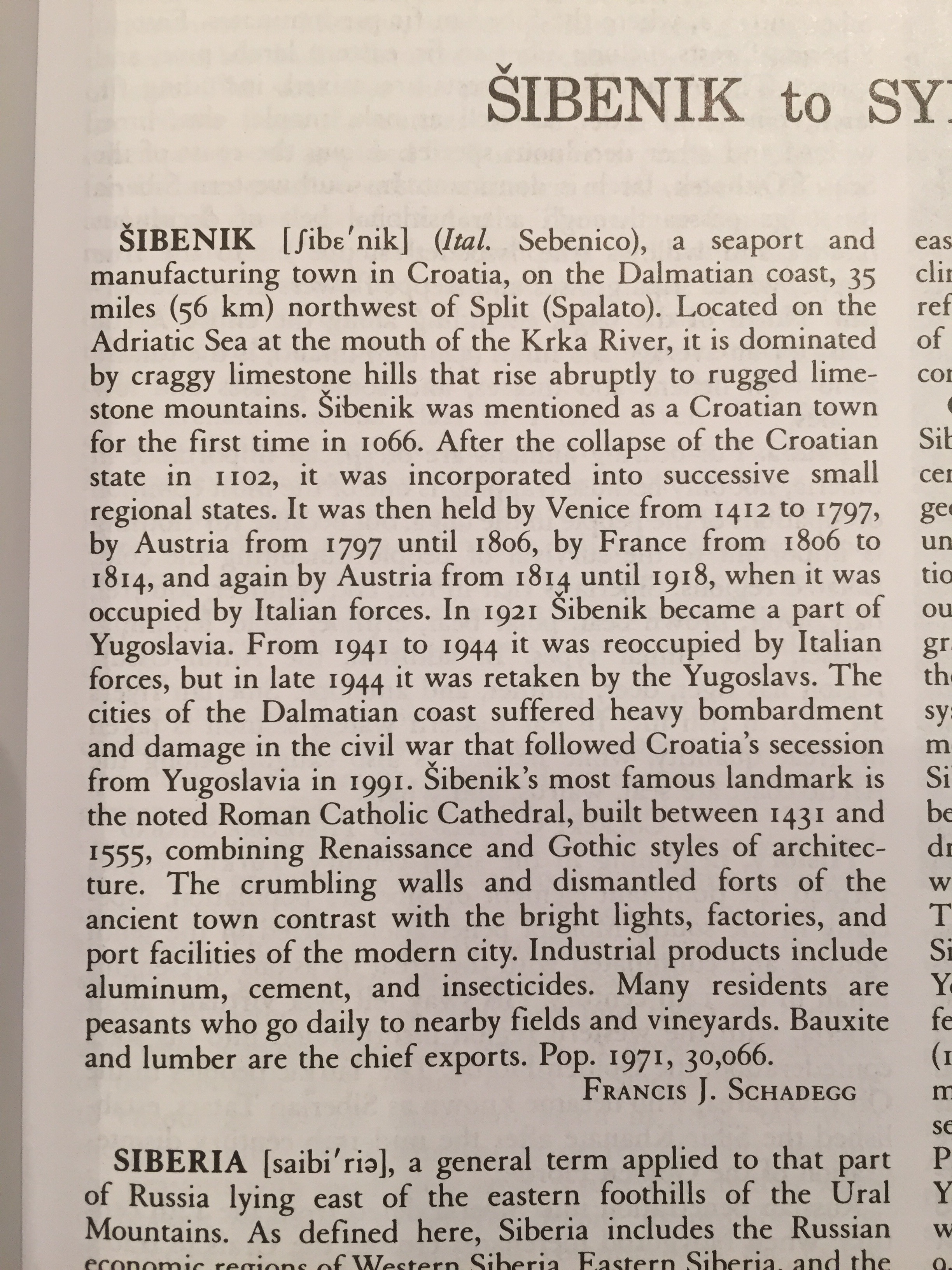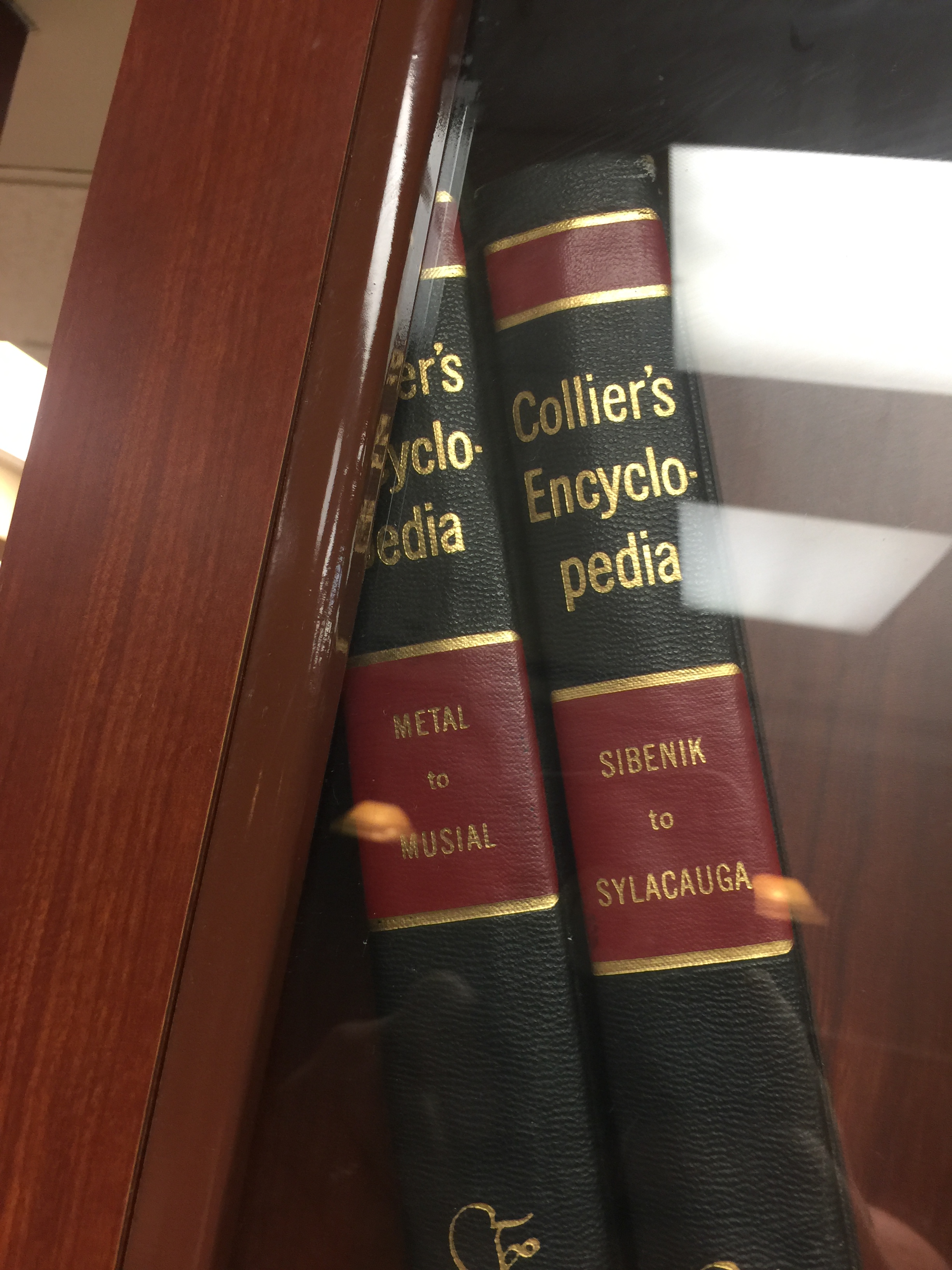 If all this wasn't enough, Nenad also found time to interview the very talented journalist,
Giovanna Drpic
.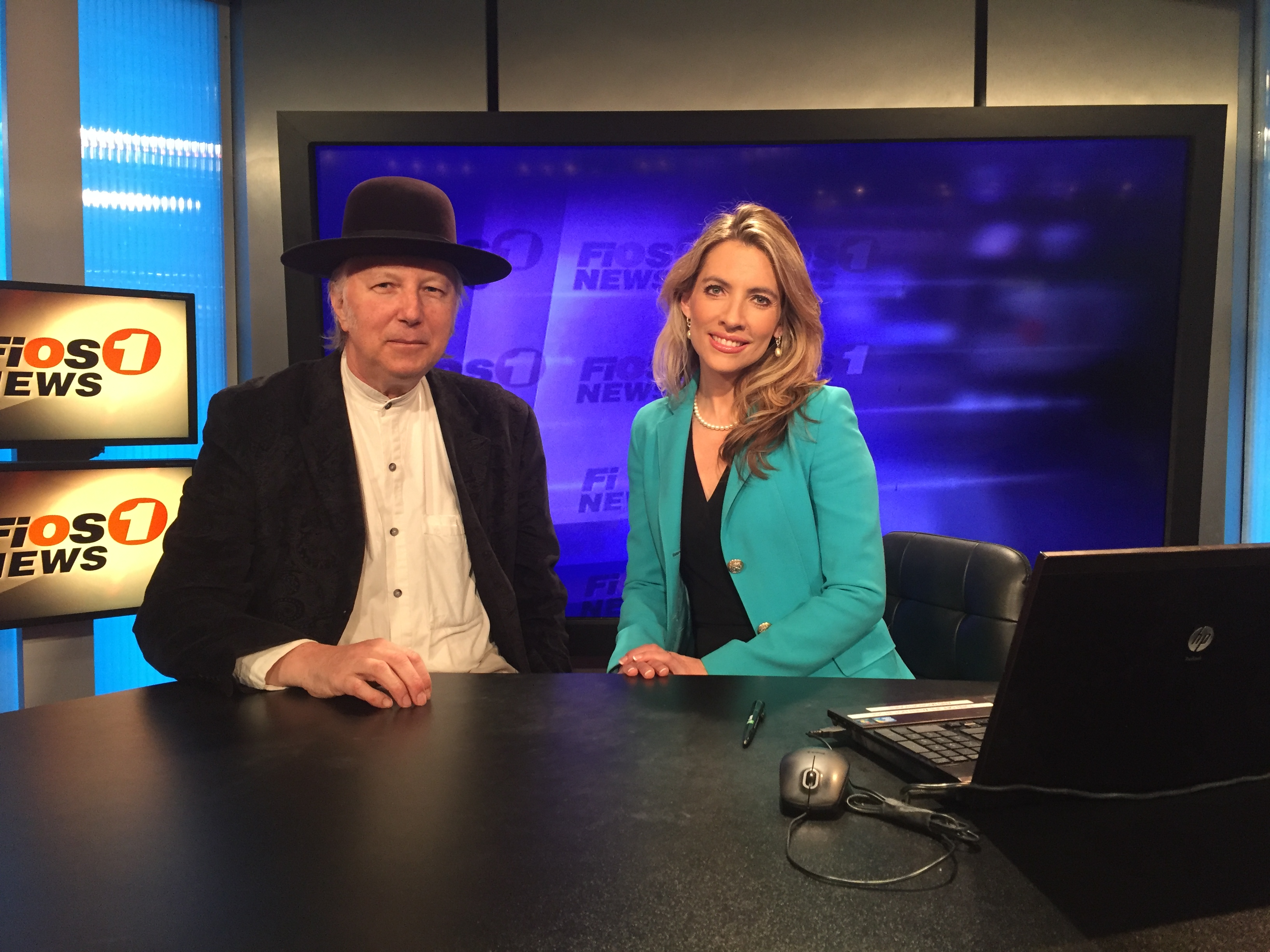 Thank you all for your support, and let's keep going higher!
All videos were directed by Zoran Orlic
https://www.youtube.com/watch?v=dtIknVqedvc
- Video I Will Follow You Hi-rez
https://www.youtube.com/watch?v=EeaG9h2bFUs
- Video Everything Is Forever Hi-rez
https://www.youtube.com/watch?v=QaijaZnVNHU
- Video Digital Revolution Hi-rez
https://youtu.be/85Mz7DpSSO0
- Video Daughter's Eyes Hi-Rez
https://youtu.be/ZaNVB7EbUSk - Video I will Follow You performed last year with the Dubuque Symphony Orchestra


The Nenad Bach Band is:
Nenad Bach: lead vocal, piano, acoustic guitar
Joe DeSanctis: keyboards, backing vocal, melodica
Richard Lindsey: bass, backing vocal
Michael O'Keefe: drums, backing vocal
Al Orlo: guitar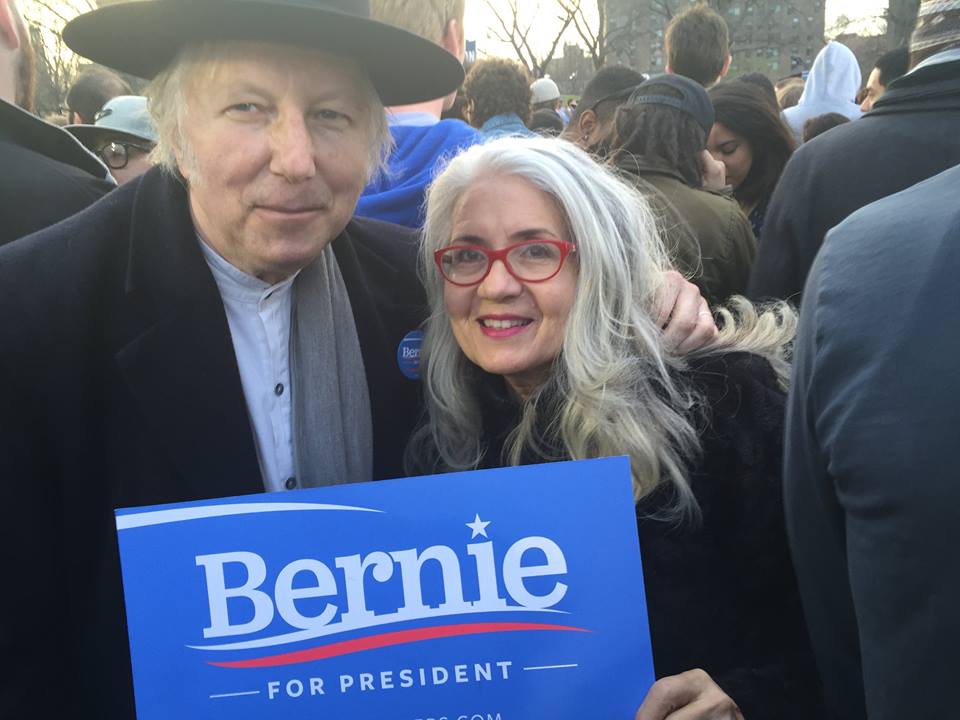 At a recent Bernie Sanders rally in Westchester, NY. I feel the Bern!