Nenad Bach International Newsletter No. 33: Europe, Kickstarter, Zagreb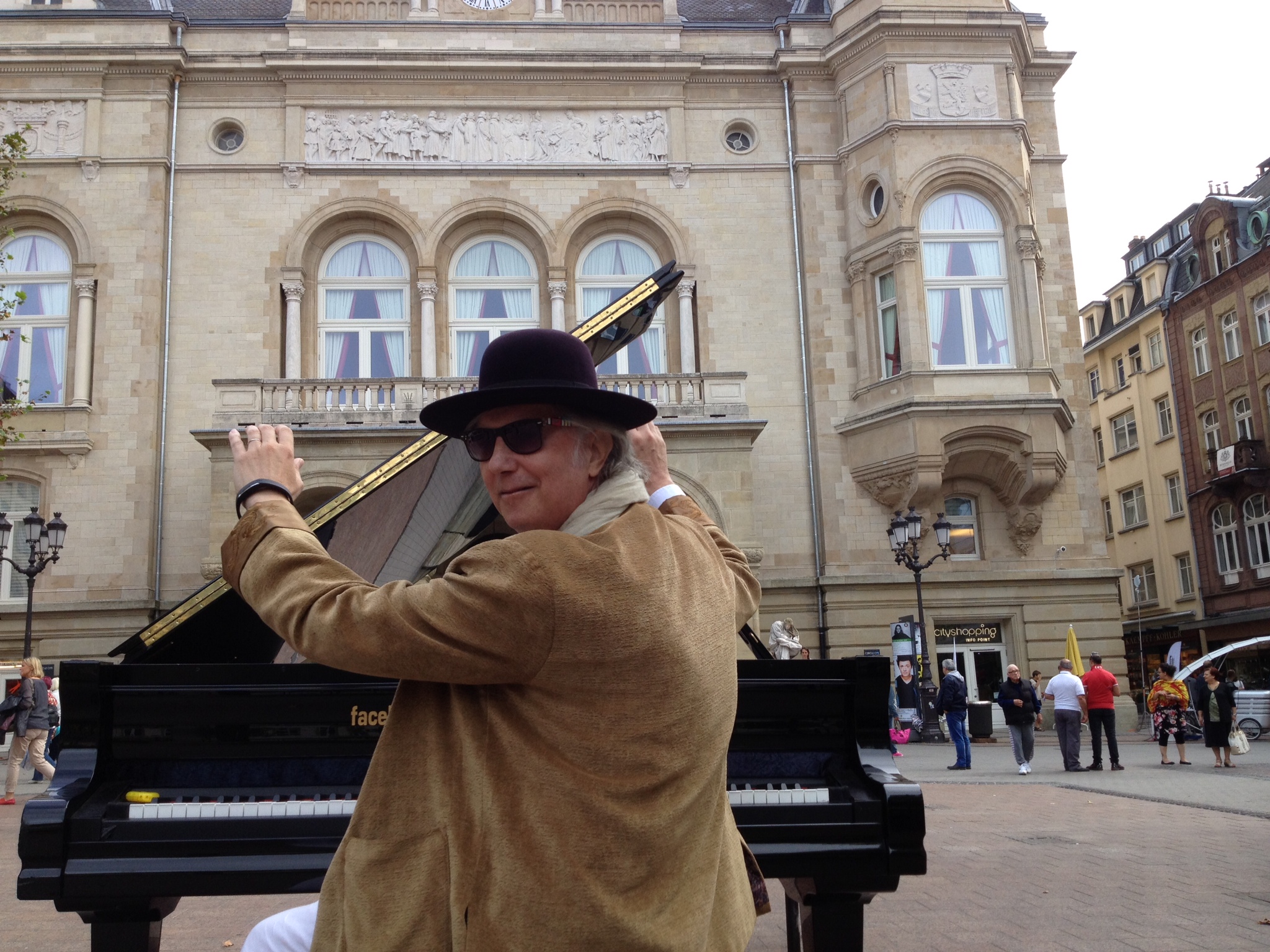 Newsletter No. 33 September 29, 2014
Nenad attended the European Unity Walk which was held in Luxembourg City on Saturday 20 September. The walk was sponsored by the European Parkinson's Disease Association (EPDA) which aims to raise awareness across Europe about Parkinson's and its impact on people living with it, their families and society. Mr. Bach also performed on the main square during the event and his music was featured on local radio station ARA and German station Radio Lotte.
We are delighted to report that the August screening of EVERYTHING IS FOREVER at the Jacob Burns Film Center was a huge success. A packed house gave Nenad and filmmakers Vic Zimet and Stephanie Silber a resounding standing ovation.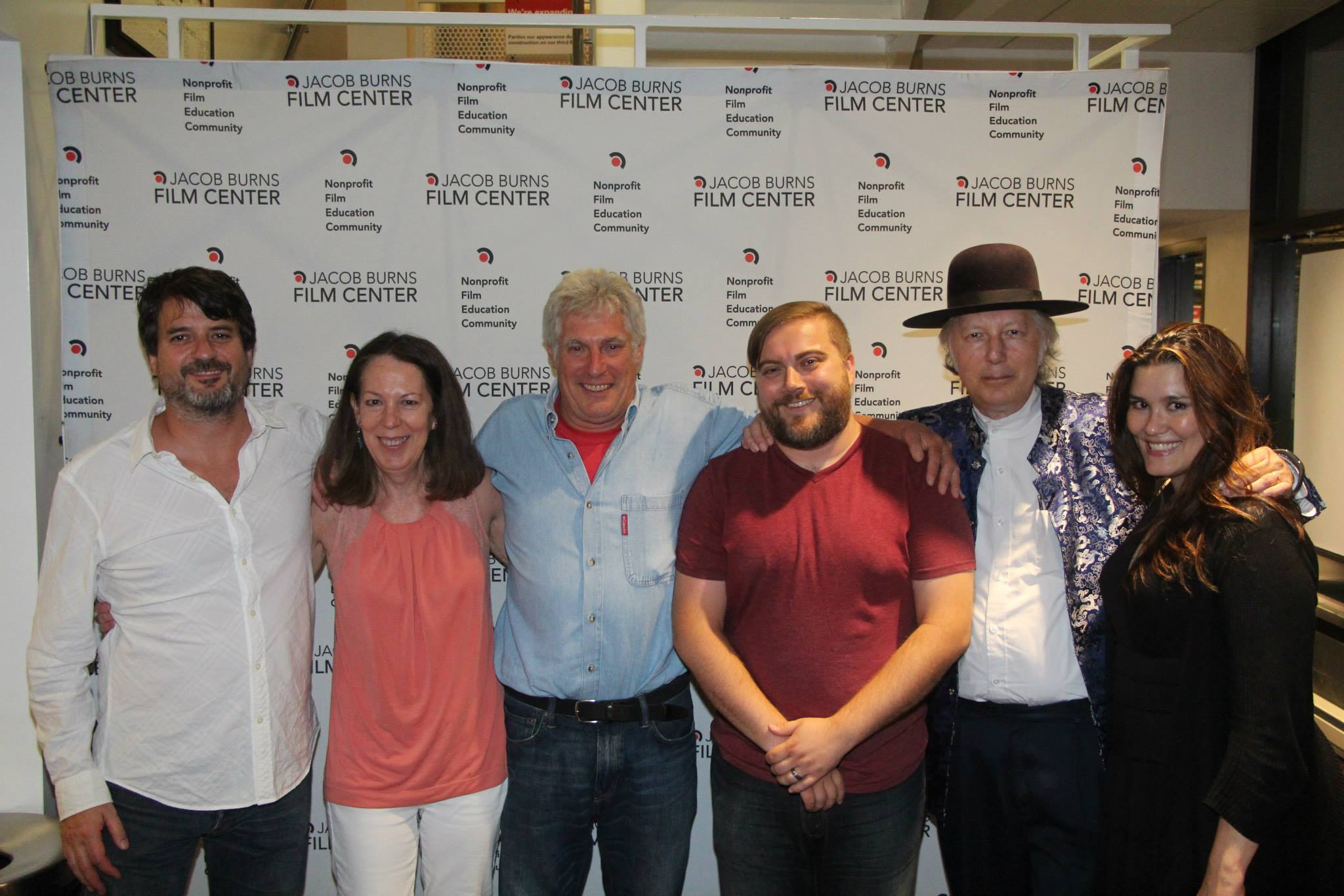 The producers are now more determined than ever to see that the film gets the widest audience possible. To accomplish that goal they have launched a new crowd funding campaign to help pay for marketing, promotion and distribution. Please have a look at the campaign. Any and all contributions are much appreciated! https://www.indiegogo.com/projects/everything-is-forever-distribution-campaign
The next screenings will be in October. Kino Tuskanac in Zagreb will screen the film on October 4th starting at 5:00 p.m. Following that, the film heads off to its West Coast premiere on October 11 at the San Pedro international Film Festival in California, then heading to the Kansas City International Film Festival to screen on October 12. Catch us if you can!
http://www.kansasfilm.com/festival/guide.php
Nenad will be performing next on October 4, 2014 for the 3p - Pokret Protiv Parkinsona (Movement Against Parkinson's) sponsored by the Parkinson i Mi organization to be held in Maksmir Park in Zagreb on the small stage starting at noon. For more information visit the organization's Facebook page at
https://www.facebook.com/ParkinsonIMi
Radojka Sverko, Nenad Bach i gosti ce nastupati u Maksmiru na maloj pozornici za Pokret Protiv Parkinsona - 3P pod pokroviteljstvom udruge Parkinson i Mi, koja ce se odrzati 4 Listopada u 12:00. Za vise informacija posjetite Facebook stranice udruge na:
https://www.facebook.com/ParkinsonIMi
Parkinson i mi objava 30sec HD from Artizana on Vimeo.
Here's what Maša Katić organizer of the Starigrad Paklenica Film Festival had to say about watching Everything Is Forever.
https://hr-hr.facebook.com/pages/SPFF-Starigrad-Paklenica-Film-Festival/522312411137348
The other day we saw an amazing movie at the 5th Starigrad Paklenica Film Festival about such a special and amazing person, Nenad Bach, called Everything is Forever. The fact that the movie was being shot during 15 years is impressive in itself and the fact that it portrays a versatile person and his very intimate and honest story adds substantially to its value. It touched me in so many ways.
Nenad Bach is an artist; musician, producer, manager and, most of all, humanitarian. He was born in Zagreb, lived in Rijeka and left for the USA, where he has been living, surely everyone would agree, the American dream. What amazes me is his persistence and taking into consideration each and every detail in everything he is doing. Nenad believes in people and goodness and uses his music as the best and most efficient weapon in fighting for peace and better future. He appreciates the country he lives in, but has never forgotten his own roots and his motherland, which he promotes in every possible way.
The interviews with his children throughout the movie add the personal and intimate note to the story. In addition, the movie finishes with a very honest and detailed description of a Parkinson disease that Nenad is currently fighting. There are not many people that would talk about it and I believe it takes a lot of courage to openly share all the problems an artist faces in his day-to-day life. It adds to my deep fascination with Nenad Bach as a person.
The thing is that there is a strong impression that Nenad has done a lot, is giving a lot with his optimism and has so much more to give to others and to the world. I would love many more people to see this movie, especially Croatian people, so they could learn more about Nenad and his work, and also appreciate more all of his efforts. I do not get the impression that Nenad is doing anything with the aim of getting the appreciation and/or fame, but, nevertheless, he definitely deserves them. I am so happy and grateful for having been given a chance to meet Nenad Bach and spend some time in his presence.
Did you know that today marks 30 years that Nenad has been in America?
The Nenad Bach Band is:
Nenad Bach: lead vocal, piano, acoustic guitar
Joe DeSanctis: keyboards, backing vocal, melodica
Richard Lindsey: bass, backing vocal
Michael O'Keefe: drums, backing vocal
Al Orlo: guitar

Thank you all for all of your support we ARE going higher!