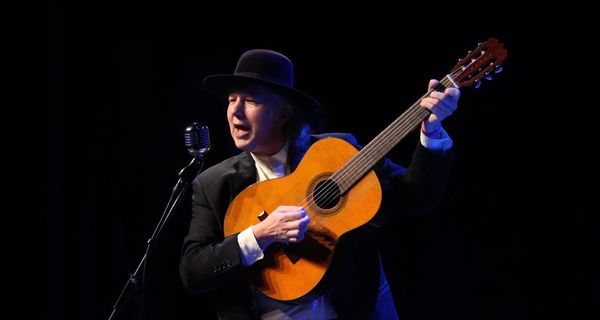 Newsletter No. 30 May 26, 2014



Nenad will be performing as part of the Artists Without Walls Showcase on Tuesday, May 27 at the Cell Theatre located on 338 W 23rd St., New York City, NY. Show starts at 7:00 p.m.

Artists Without Walls (AWoW) is an organization purposed to inspire, uplift and unite people and communities of diverse cultures through the pursuit of artistic achievement.

For more information about the show or Artists Without Walls visit:
https://www.artistswithoutwalls.com/event/artists-without-walls-showcase-at-the-cell-theatre/
The documentary film Everything is Forever will be screened at the 5th Annual Starigrad Paklenica Film Festival to be held on August 2-7 in Starigrad Paklenica, Croatia. Day and time TBD. For more information about the film festival visit: 
http://en.spff.hr/program.html
The New York premiere of Everything is Forever will be at the Jacob Burns Film Center on Wednesday August 27th at 7:30 p.m. For more information about the Jacob Burns Film Center visit: 
http://www.burnsfilmcenter.org
Everything is Forever recently earned a rave review on "A Bucket of Corn". 

Plot: About Croatian Composer Nenad Bach's journey through war and peace and rock n' roll.
My Review and Thoughts:

Directed wonderfully by Victor Zimet. This is a touching and emotional reality of one man who has a vision and love of music. I feel this is a personal experience. A beautiful emotional reality of one man's struggle and journey with his American life and his passionate love affair for music. Music makes the world go round and it's a beautiful part of life.

I feel this documentary captures everything it needed to capture about one man's struggle and journey. I think the music is a wonderful mix of folk and classical rock 'n roll with a sense of poetry storytelling. I always like to come across documentaries that follow the day-to-day life of an individual and that's exactly what this documentary does.

It showcases his daily struggle and drama. The filming of the struggle is very important for the viewer to experience. Bach is a person that is being showcased and you the viewer attach to his personal reality. This is a documentary that I feel you get to become a part of Bach's life.

You the viewer get to become a part of the situation and I feel that's one of the strong points. I think the viewer can feel, as if it's reality taking place before their eyes. Bach has a rustic talent of storytelling in his music. He is a cross between Bob Dylan and Neil Young with a splash of Randy Newman. 

The film showcases an important passion of a dream. I love how we as Americans take for granted everything and when a foreigner comes over and experiences all of Americas wonders there amazed. I liked the comment that Bach stated about the guitar. He stated how in his country it would take a whole years wage to buy one but here in America a person waiting tables can have one.

I think what makes this documentary become a heart touching, mind altering reality is it's throughout the years. This documentary film follows Bach through his journey with his passion and then the 360 turn with his battle of Parkinson's. 

Now you get to see his son, which is his number one fan. A sons passion for his father and the father's passion for his son. I think this brings a humanity to the film and the expressions of love. 

I believe Bach's music and stories and poetry inside his soul expresses  the very deep touching reality of the human soul. The documentary not only expresses a mans passion but also the truths of injustice that happens in the world that Bach's lyrics showcase.

Victor Zimet also directed 2006's Songs & Stories: New York Remembers Rory Gallagher. Zimet has a talent and passion for capturing thought provoking experiences and truly important individuals. 

This is truly a wonderful biography documentary. A musical exploration. A journey of one mans heart and soul and struggle. His battles, his ultimate persona and his love affair for the American life and passion to express himself as a musician.

I highly recommend this thought provoking piece of documentary cinema.

Source:
http://www.abucketofcorn.com/2014/05/everything-is-forever-2014.html
Please keep the victims of the recent floods in Croatia and the surrounding areas in your thoughts and prayers. If you wish to donate please contact the Croatian Red Cross or Caritas.
The Nenad Bach Band is:
Nenad Bach: lead vocal, piano, acoustic guitar
Joe DeSanctis: keyboards, backing vocal, melodica
Richard Lindsey: bass, backing vocal
Michael O'Keefe: drums, backing vocal
Al Orlo: guitar

Thank you all for all of your support we ARE going higher!