Nenad Bach International Newsletter No. 28: Doc film Everything is Forever Premiere in Texas | Music Videos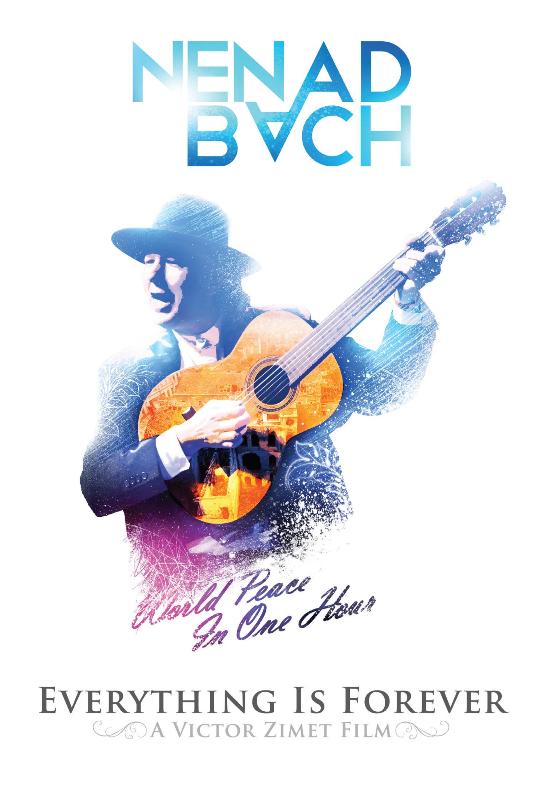 Newsletter April 4, 2014
"Everything is Forever" is making its premiere at the 47th WorldFest-Houston International Film Festival on Friday, April 11! It has been named an official selection of the festival.

The film documents Nenad's cinematic journey through war and peace and rock and roll. An intimate examination of the universal creative process. You can watch the trailer for "Everything is Forever" here.
The screening will take place at:
AMC Studio 30
2949 Dunvale
Houston, Texas 77063
Telephone (713) 977-4431
To order tickets: https://worldfest.org/friday-b/?entry=60902
"Everything is Forever" is directed by Victor Zimet and written by Stephanie Silber of Home Team Productions. Come join Nenad, Victor and Stephanie at the world premiere!
The Lone Star State will also serve as the backdrop for the new video for "Daughter's Eyes". Shooting for the video will take place at the Adriatica Village, which is inspired by and embodies the spirit and lifestyle of the town of Supetar on the Croatian island of Brac. One of the scenes will be shot in the Bella Donna Chapel.
Nenad then travels to Chicago, where he will team up with director Zoran Orlic to shoot the video for "Digital Revolution". Zoran previously directed the music videos for "I Will Follow You" and "Everything is Forever". 
The Nenad Bach Band is:
Nenad Bach: lead vocal, piano, acoustic guitar
Joe DeSanctis: keyboards, backing vocal, melodica
Richard Lindsey: bass, backing vocal
Michael O'Keefe: drums, backing vocal
Al Orlo: guitar

Thank you all for all of your support we ARE going higher!