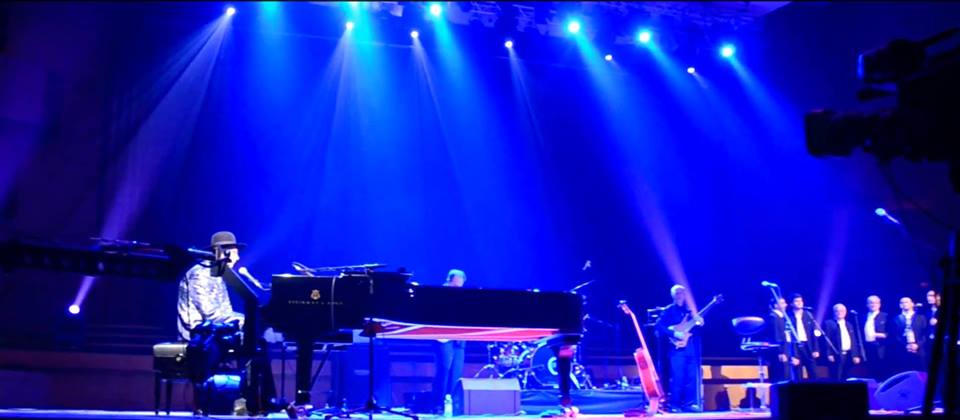 Newsletter November 2, 2013
| | |
| --- | --- |
| HRT 1 will be rebroadcasting the band's concert at Lisinski Hall on Monday November 4, 2013 at 6:20 New York time.  You can watch the live stream at http://htv1.hrt.hr | HRT 1 će reemitirati koncert benda u Lisinskom u ponedjelak 4.11  6:20 u New Yorku ili u utorak 5.11 u 00:20-01h35 u Hrvatskoj. Možete gledati uživo na http://htv1.hrt.hr |

CROWDFUNDING FOR FEATURE DOC "EVERYTHING IS FOREVER" CONTINUES
Nenad Bach's cinematic journey through war and peace and rock and roll is still seeking funds for post-production costs, despite the generous show of support on a recent fund-raising effort.
In addition to the fresh funds and new fans, the quirky and creative approach of the initial crowd-funding campaign earned its producers, HOME TEAM PRODUCTIONS, a segment on FOX 29's THE CROWDFUNDER SHOW, airing in December.
The show is providing an entirely new and different campaign platform for the filmmakers. With this crowd-funding model, what you give – you get! You'll receive a gift card that matches your donation, compliments of retailing giants such as Best Buy, Starbucks, Home Depot, The Gap and more.
Learn more at https://fundrazr.com/campaigns/0cgya

ABOUT THE CROWD FUNDER SHOW
Have a Great Idea For a Business? Invention? Worthy Cause?
In response to the rapidly growing social media phenomenon known as Crowd Funding, 'The Crowd Funder TV Show' is a half hour weekly show that profiles the best, brightest, and most interesting crowd funding projects along with their founders who are looking to make a mark, follow a dream or improve a community. http://www.crowdfundershow.com/ProjectCrowdFund/
The band will be performing at Percolator Coffeehouse next Sunday, November 10, 2013 starting at 7:00 p.m. It is located in Piedmont Hall on 604 Main Street Somers Connecticut 06071. For more information contact the band at info@nenadbachband.com.
The Nenad Bach Band is:
Nenad Bach: lead vocal, piano, acoustic guitar
Joe DeSanctis: keyboards, backing vocal, melodica
Richard Lindsey: bass, backing vocal
Michael O'Keefe: drums, backing vocal
Al Orlo: guitar
Thank you all for all of your support we CAN go higher!