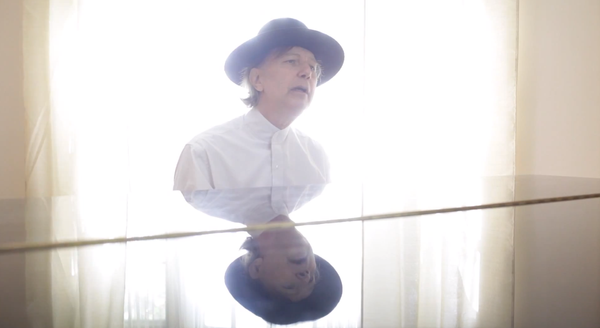 Newsletter April 9, 2013
The band is making its debut at The Falcon this Friday, April 12, 2013! An unplugged version of the Nenad Bach Band will include Joe DeSanctis on keyboards and Marshal Rosenberg on percussion. We will be opening for Alexis P. Suter. Dinner begins at 5:30 p.m. and music starts at 7:00 p.m.
The Falcon is located on 1348 Route 9W, Marlboro, New York 12542. For reservations visit: http://www.liveatthefalcon.com/make-a-reservation For more information you can contact the Falcon at 845-236-7970 or via e-mail at: info@liveatthefalcon.com. 
Home Team Productions is wrapping up production of their documentary film about Nenad Bach: titled "Everything is Forever" produced by Stephanie Silber and Victor Zimet , "HOME TEAM has had its lens trained on Nenad for years – witness to his personal struggle to make the transition from stardom in Croatia to outsider in an industry dominated by youth and pop culture. He has never given up. Now, he is composing scores for independent films as he continues to perform and write his own music. Perhaps most importantly, he remains committed to his work as a "citizen of the world," a tireless antiwar activist, the driving passion which infuses his life and the music he creates."
We're planning to launch a fund raising campaign to help with the production costs of the documentary. Details to follow.  
Thank you to Lisa Cohen for this capture of the band performing "All I Want is Freedom" at Lisinski Hall in Zagreb, Croatia: https://www.youtube.com/watch?v=1F3xh4M_dW4.
In case you missed it last time, here are the videos for "Everything is Forever" https://www.youtube.com/watch?v=EeaG9h2bFUs  and for "I Will Follow You" https://www.youtube.com/watch?v=dtIknVqedvc
Don't forget that our new CD "Everything is Forever" is still available at http://www.nenadbachband.com/music.cfm
If you have not done so already, please joing the band's page on Facebook to get the latest updates: https://www.facebook.com/pages/Nenad-Bach-Band/258638466986
Nenad and his band support Earth Hour! World Peace in One Hour!

Thank you all for all of your support we CAN go higher!